go to CAPEview
---
The Mississippi river is the highlight of the Cape Riverfront Park which is located between the river and the flood wall. But another highlight is the murals painted on both sides of the wall which depict and interpret the history of the Cape Girardeau area.
Often when I visit the park I notice something new about one of the paintings. My latest observation is the train located on the river side of the wall. I noticed that the train was going in a different direction depending on where you were standing looking at it.
Do this. Locate and stand in front of the train. Then..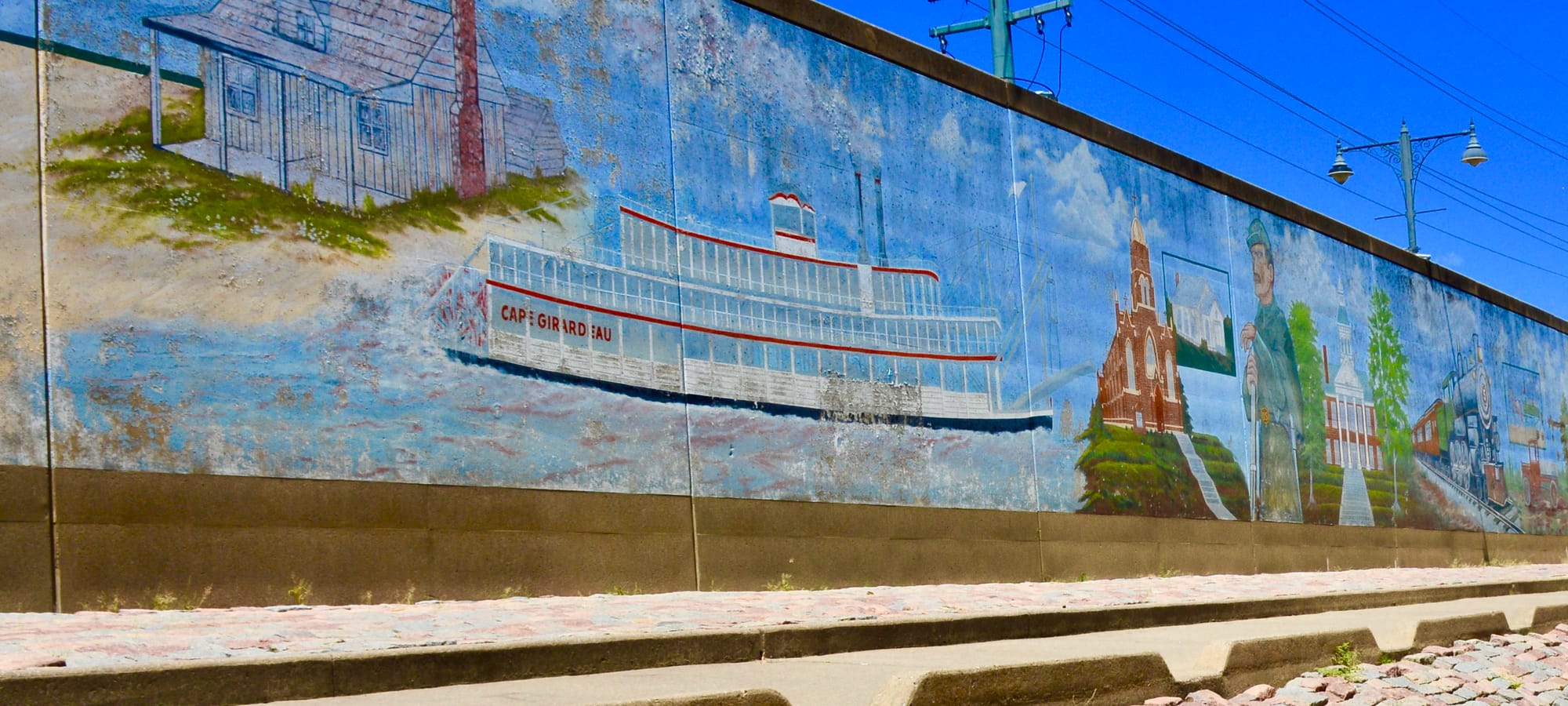 Walk south until you get to the Steamboat drawing. Look back at the train - it will look like it is traveling in the direction of East Cape Girardeau, Illinois, which is southeast of the wall. Next..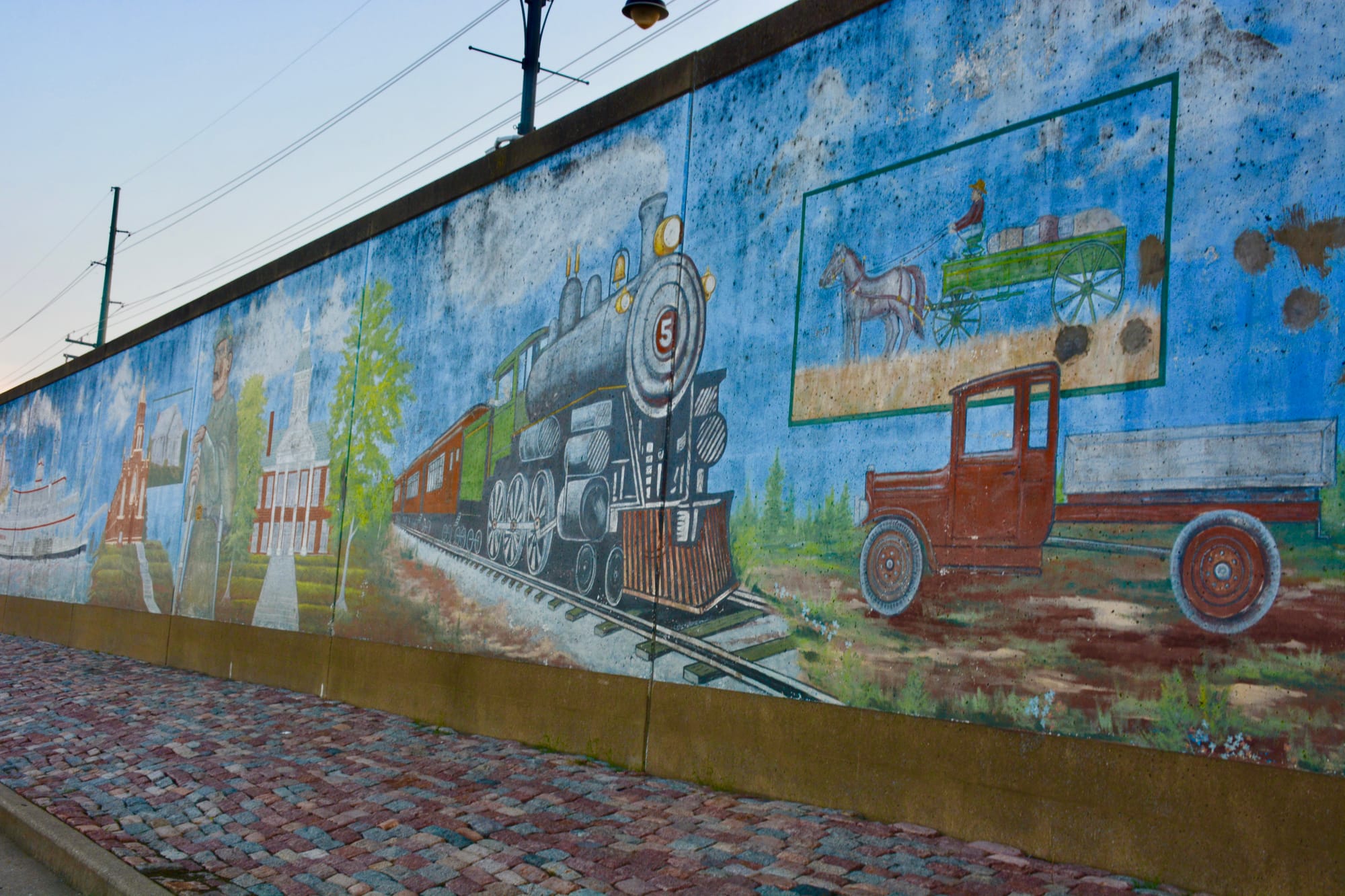 Stroll back north past the train and you will notice that it is now headed in the direction of Carbondale, Illinois, which is located northeast of the wall. The pictures above don't really capture the effect the same as being there. You need to go down and check it out for yourself. I thought it was fun.
Love the flood wall murals and the Mississippi River.
---
go to CAPEview
---