go to CAPeTURE
---
SOHO is a neighborhood in New York City that derives its acronym from being located South of Houston Street (pronounced Howsten). As I was out shopping in downtown Cape, I noticed a few interesting shops near the corner of Independence and Spanish streets. So I thought about acronyms that would define this area and I came up with SPIN (located near the corner of SPanish and INdependence). Okay - maybe just say it's a cool little block with eclectic shops in downtown Cape.

Note: Saturdays are the best day to shop the SPIN when all the following shops are open.
---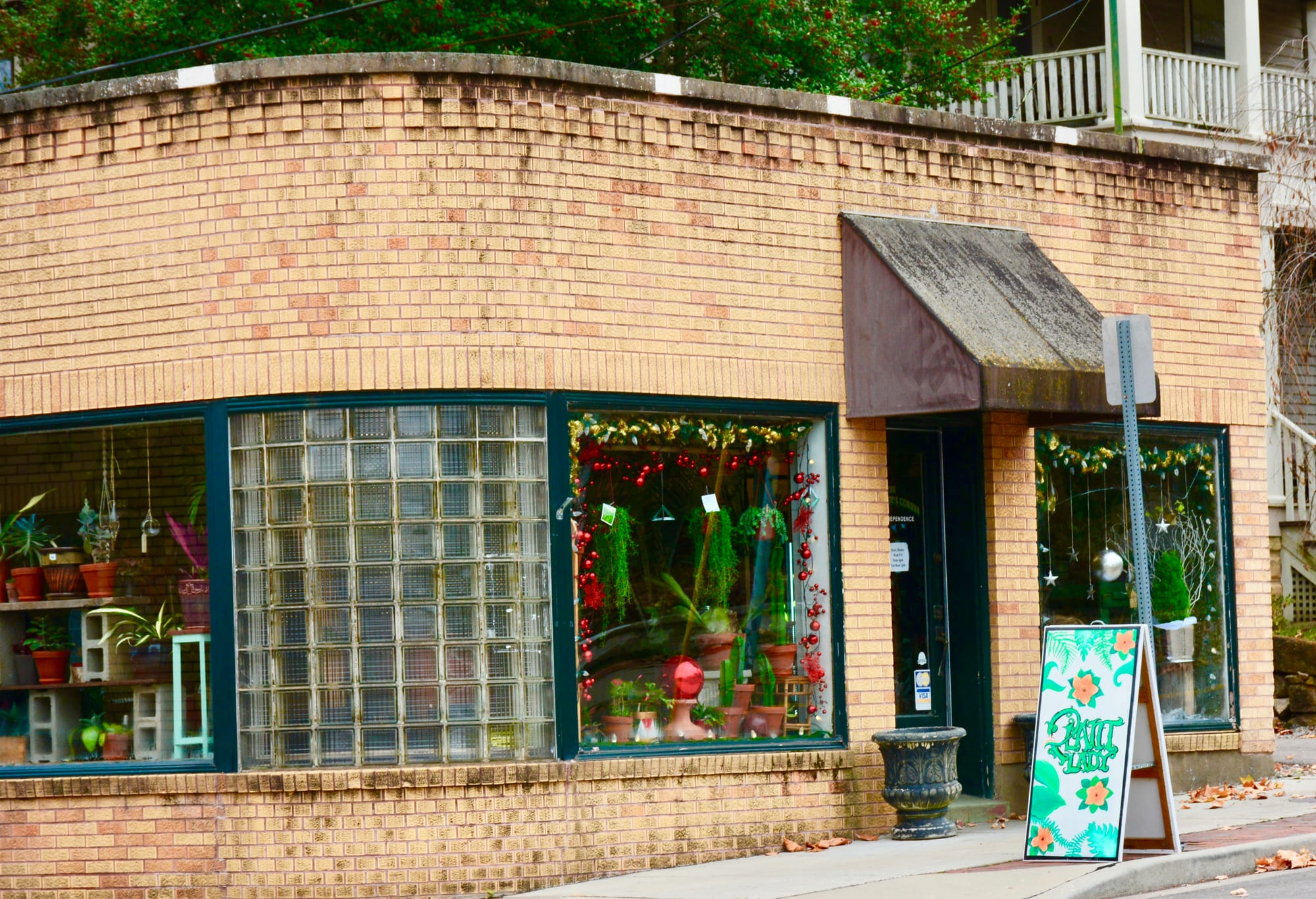 The Plant Lady is the place to go for all your green needs. When I first moved to Cape, I stopped here and bought a couple of plants that are still "growing" strong. And their selection of plant pots are crazy cool. So get the "green" in Christmas and visit the Plant Lady.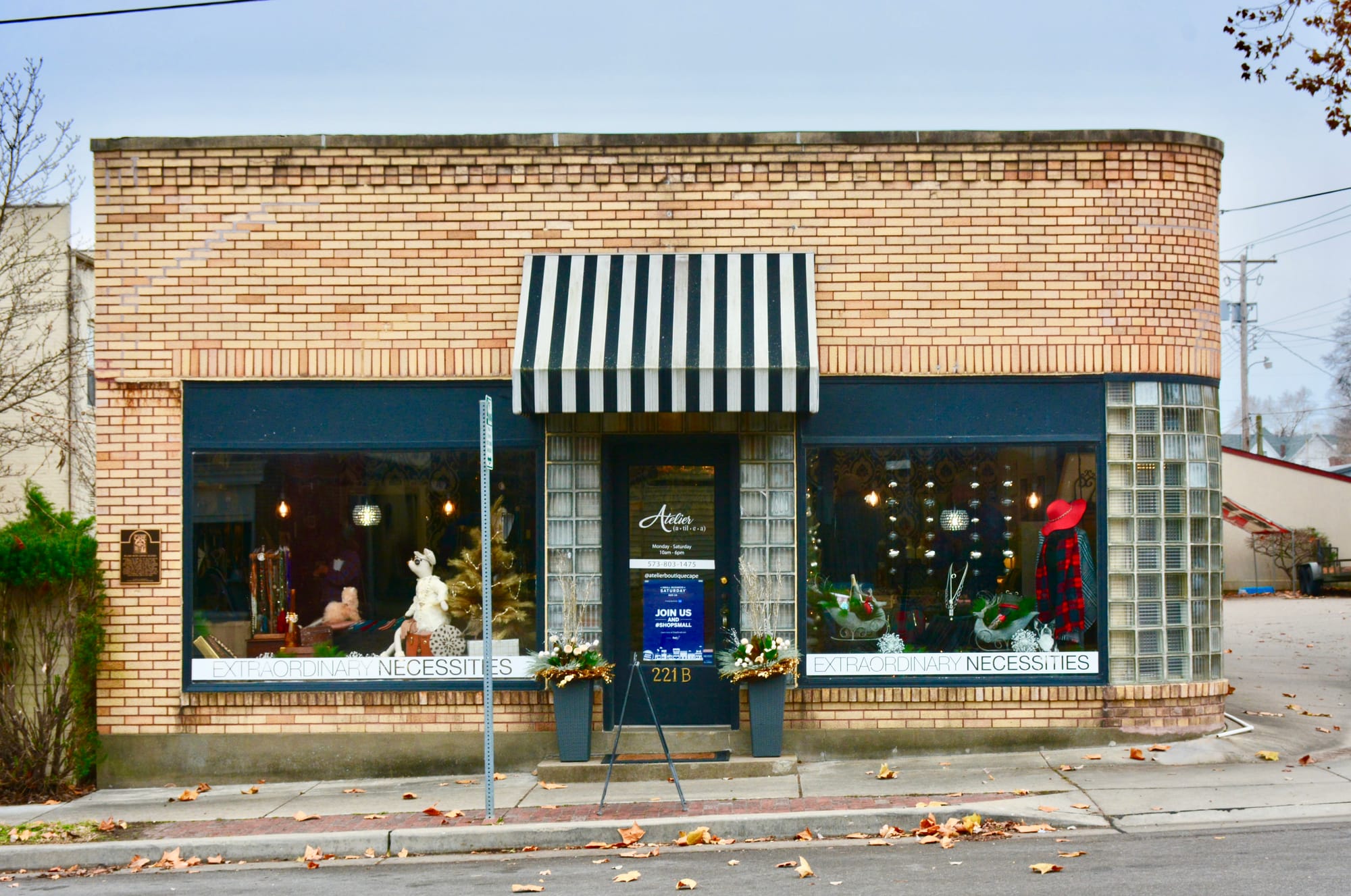 Atelier recently moved from a very tiny space on Main Street to its new location on Independence. And this larger space means more 'extraordinary necessities' to offer shoppers. Described as a chic boutique, it's a great place to visit if you are looking for a unique gift for that hard to buy person on your shopping list. Sweaters, bags, jewelry and one of my purchases, TRUFF, a hot sauce made with red chili peppers, infused with black truffles and spicy delicious.



If you are looking for unique and interesting home furnishings, Soulful Home should be on your list of places to shop. This is the store where I learned quickly that if you really want something you should buy it and not wait. I found a really cool love seat here, but I wanted to think about it overnight. I came back the next day to purchase and it was already sold. My new motto: Buy now if you really want it because tomorrow it may be gone. And the goods at this store are ever changing - so shop often!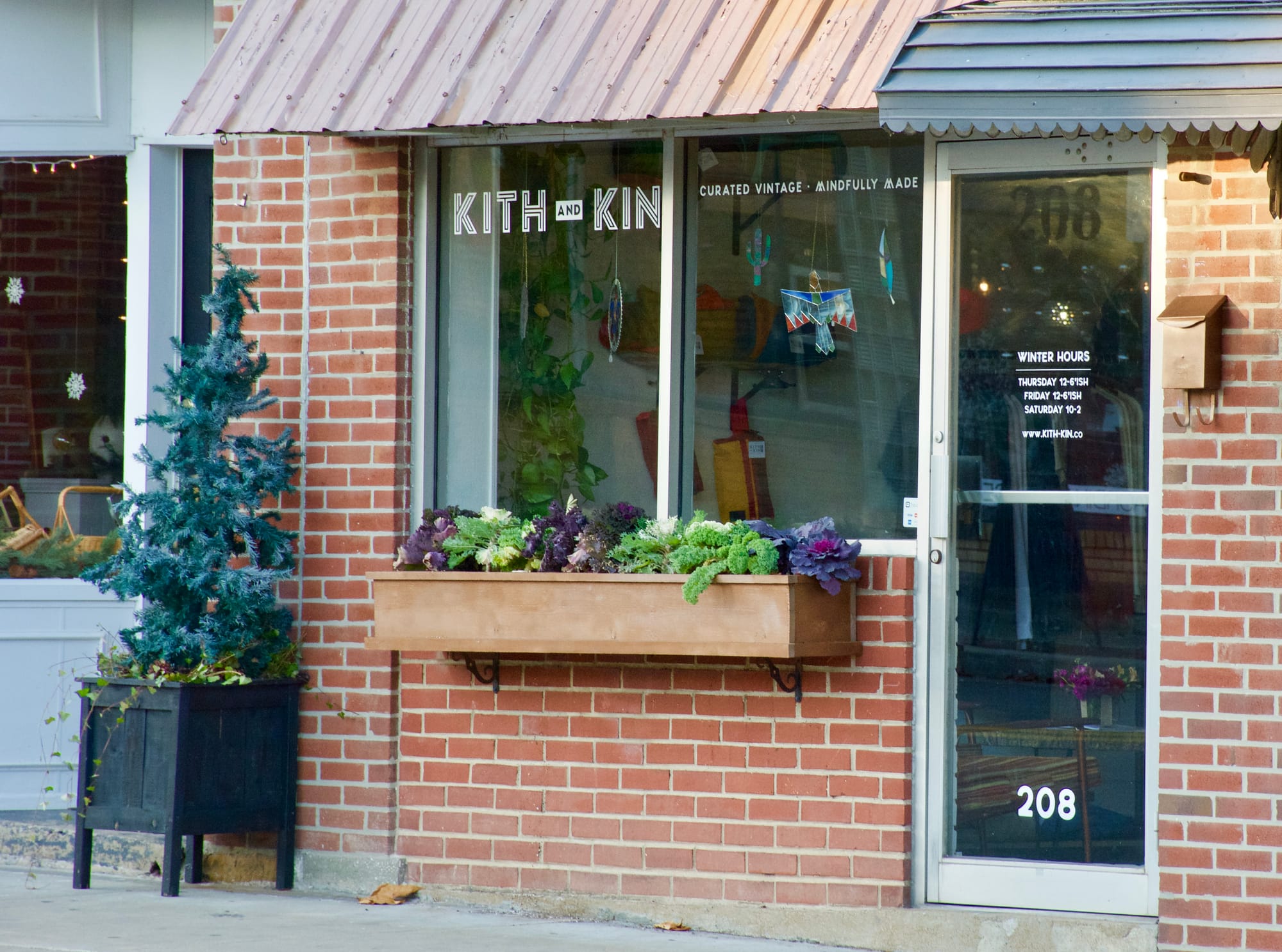 KITH and KIN
is the new store on the block and has very limited winter hours and closes around 6ish. They sale these colorful, rolled up blankets created by a local artist which can be custom made in your choice of colors. A limited supply of vintage clothing for sale hang on a rack in the back and I would have purchased the plaid shirt/jacket if it would have been in my size. A nice "local shop" with curated vintage and items mindfully made.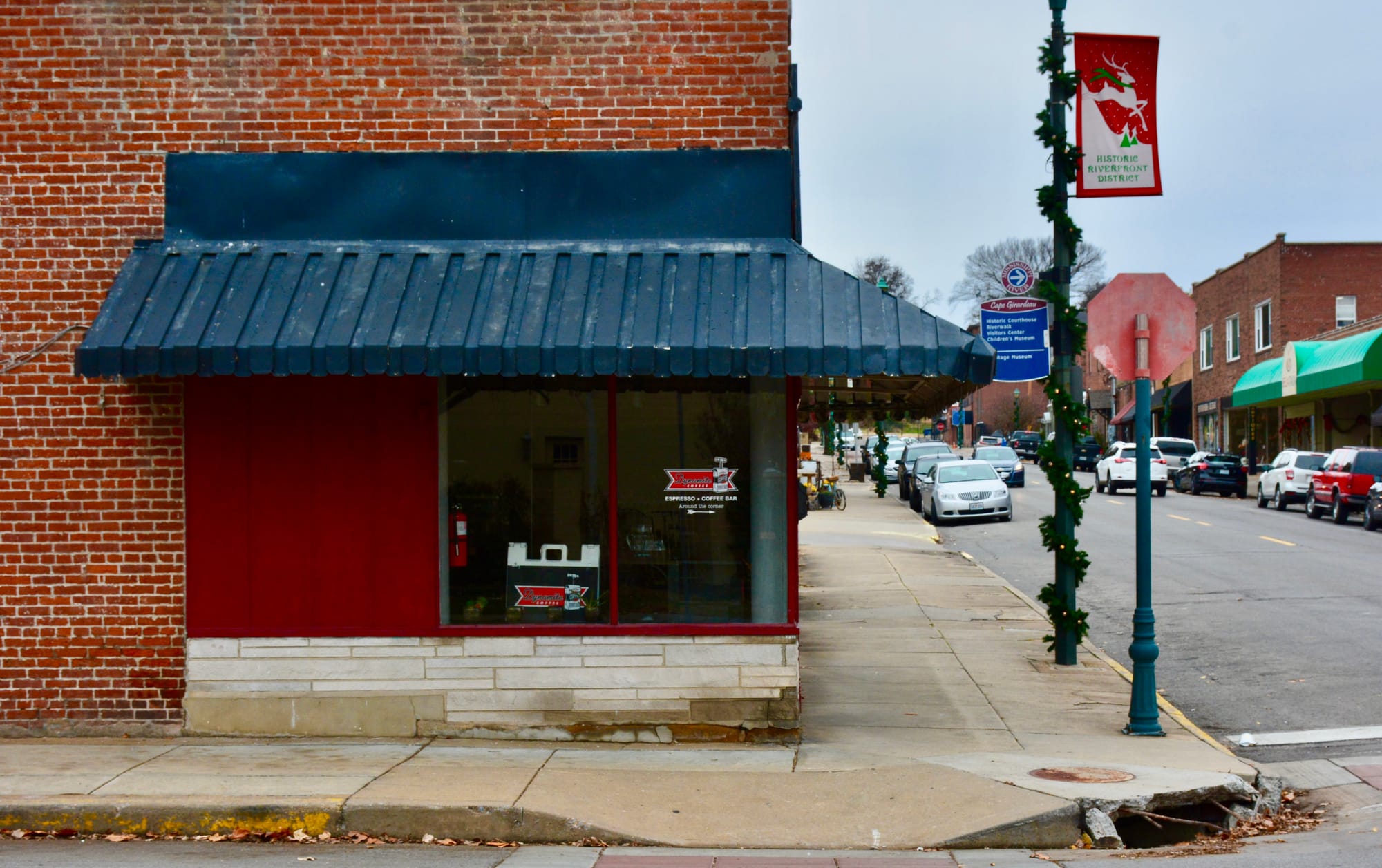 On the west corner of Spanish and Independence sits
Dynamite Coffee
where the perfect temperature Caffe Latte is served. With only coffee on the menu, this space gets it right with each cup. So, stop by before you start shopping or if you need a coffee break - and enjoy the best Latte in town. And they currently are offering holiday specials - the peppermint mocha sounds like Christmas.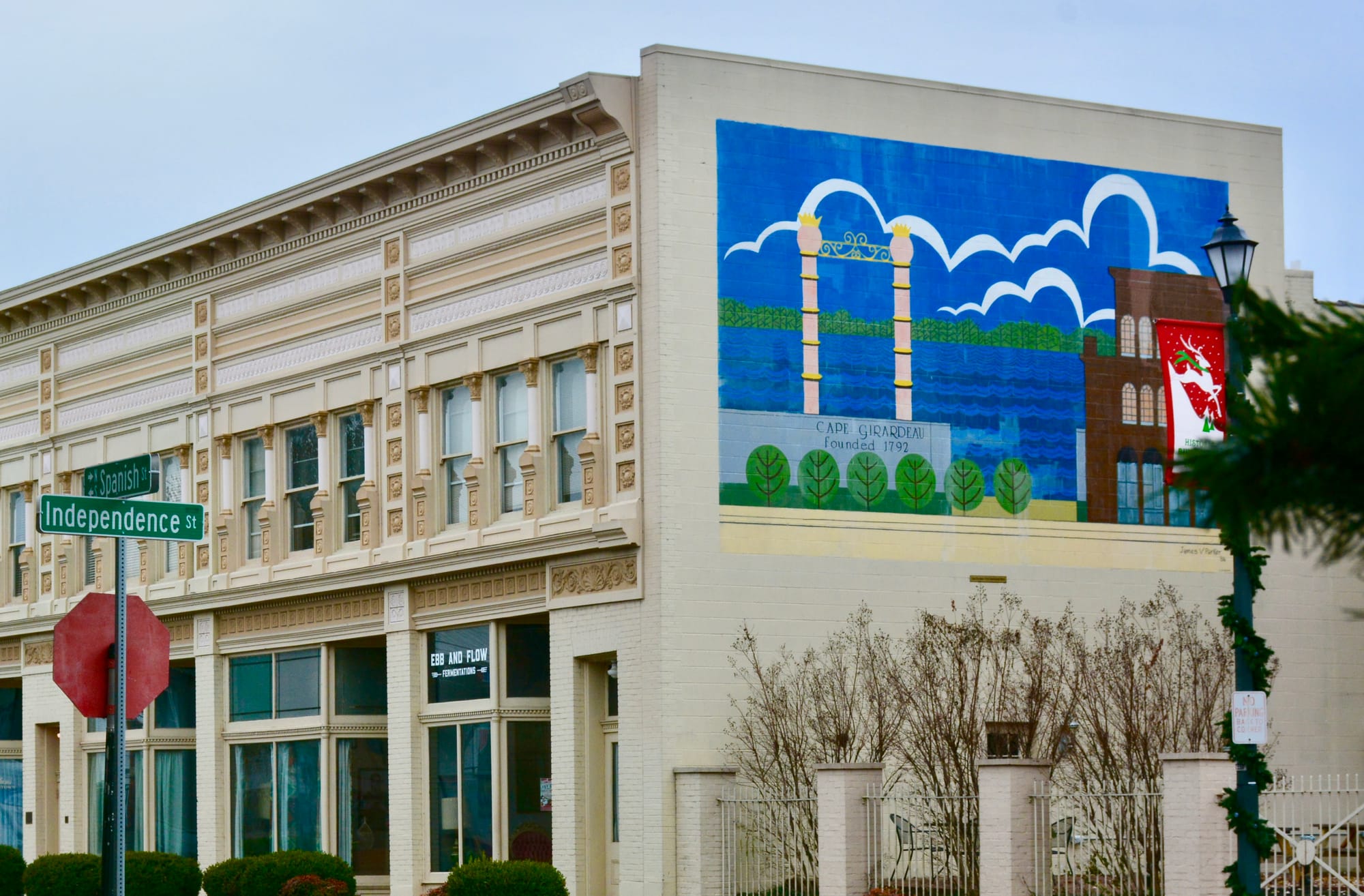 If you are a craft beer lover, and shopping makes you thirsty for a cold one, Ebb And Flow Fermentations is where you need to go. As they wait for approval by the feds to serve their own brews (dang red tape), E&B offers a wide selection of beer and ales ranging from IPAs to stouts/porters to sours. And they probably have the most interesting bar food menu in downtown that includes a roasted beet salad, weirdo gyros with whipped feta, a grilled mortadella salad that includes plums and a Jamaican curry crab soup. Soup and a stout = a perfect winter treat.

So take a SPIN downtown and enjoy a cool little area of Cape Girardeau.


go to CAPeTURE
---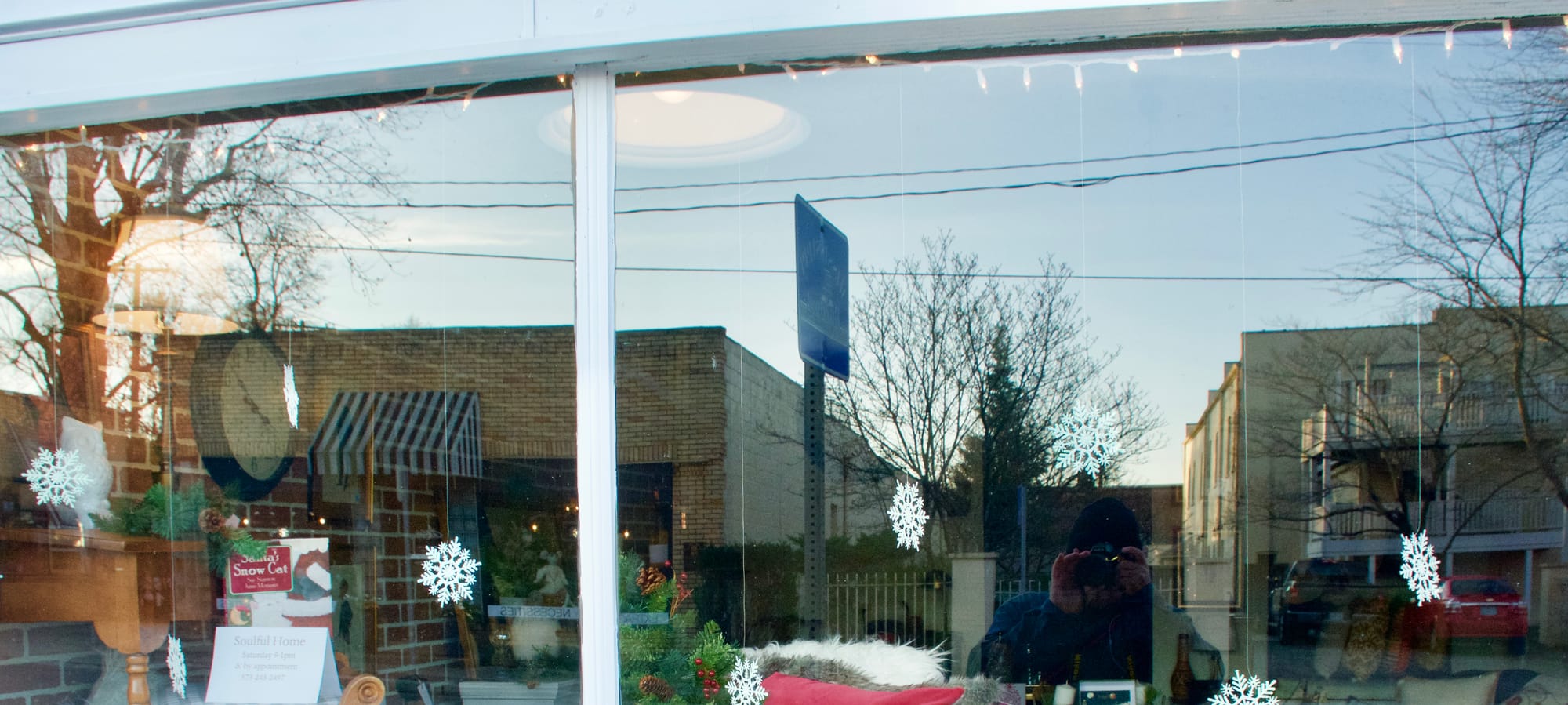 ---