---
I love baseball - watching it on TV, listening to it on the radio, and especially watching it at the ballpark. I've been living in Cape for almost three weeks and have went to a few games at Capaha Field. Not only does the college team, the SEMO Redhawks, play there but regional high schools also compete at the park. I went over yesterday to watch some baseball and to my delight it was the battle of the birds - "Kelly Hawks versus Oran Eagles."
Many of my kin went or currently go to Kelly so I was definitely "root-root-rooting" for the Hawks. Unfortunately, they had a tough game against the Eagles who won 7-0. It was still fun to cheer with the other Kelly fans. The Oran fans also turned out and were especially loud - the Eagles had a no-hitter going into the 7th. I wasn't certain why they didn't let the starting pitcher keep throwing since he had a no-hitter - maybe it's a high school rule.
Kelly never gave up as they started the seventh and final inning with two strong hits. What I found interesting about the game is how the Oran coach, when challenging a call by the first base umpire, called him by his first name like they were friends (small town, small region). And the Kelly coach didn't shy away from giving his viewpoint even to his players (like a good coach should). Also, unlike the Notre Dame - Kennett game I watched a few days ago, there were no obnoxious parents or spectators as both Oran and Kelly fans were very supportive vocally of their team and players.
Even though I had no peanuts or cracker jacks (I had water and pistachios), it was an enjoyable and relaxing afternoon at the ballpark.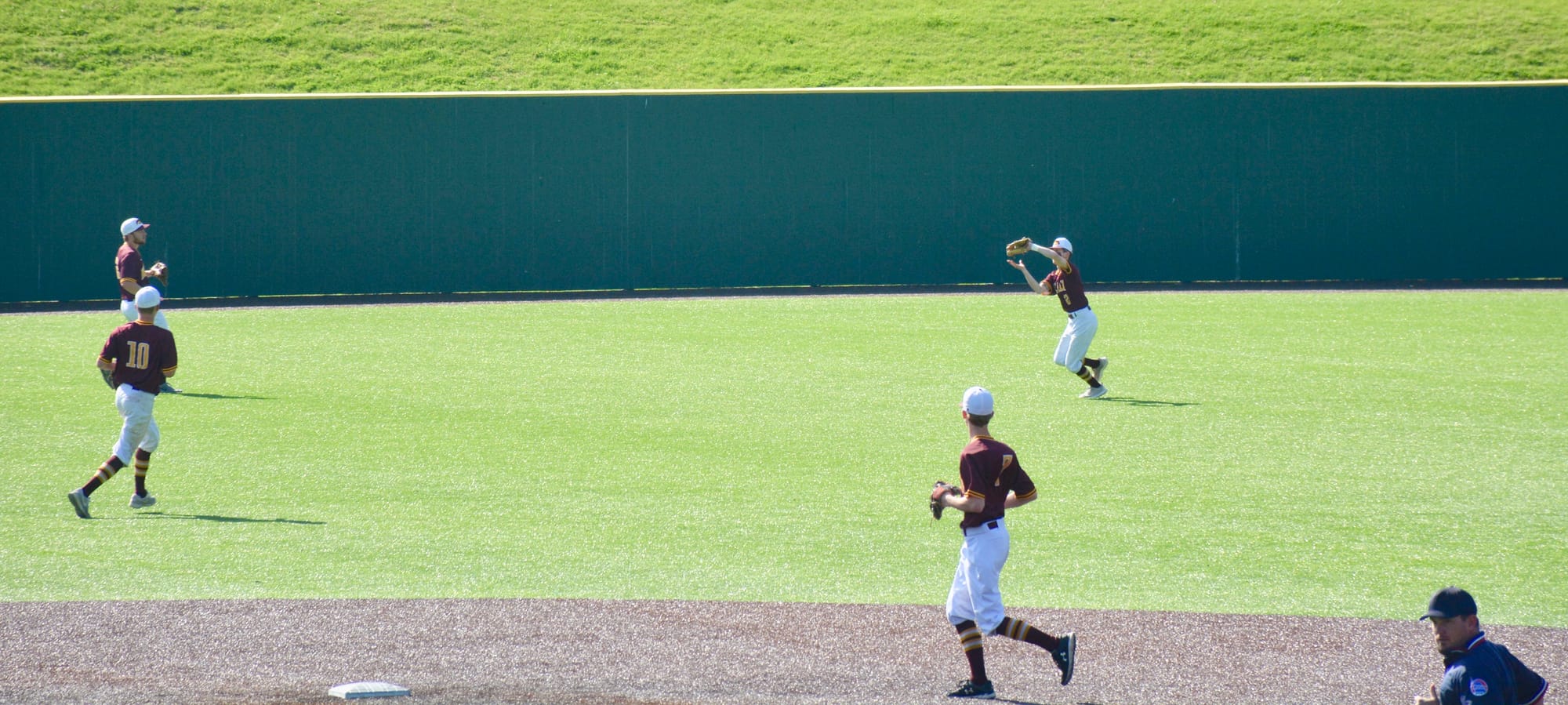 The center fielder for the Hawks had some great catches.

I think pitching has to be such a tough position to play .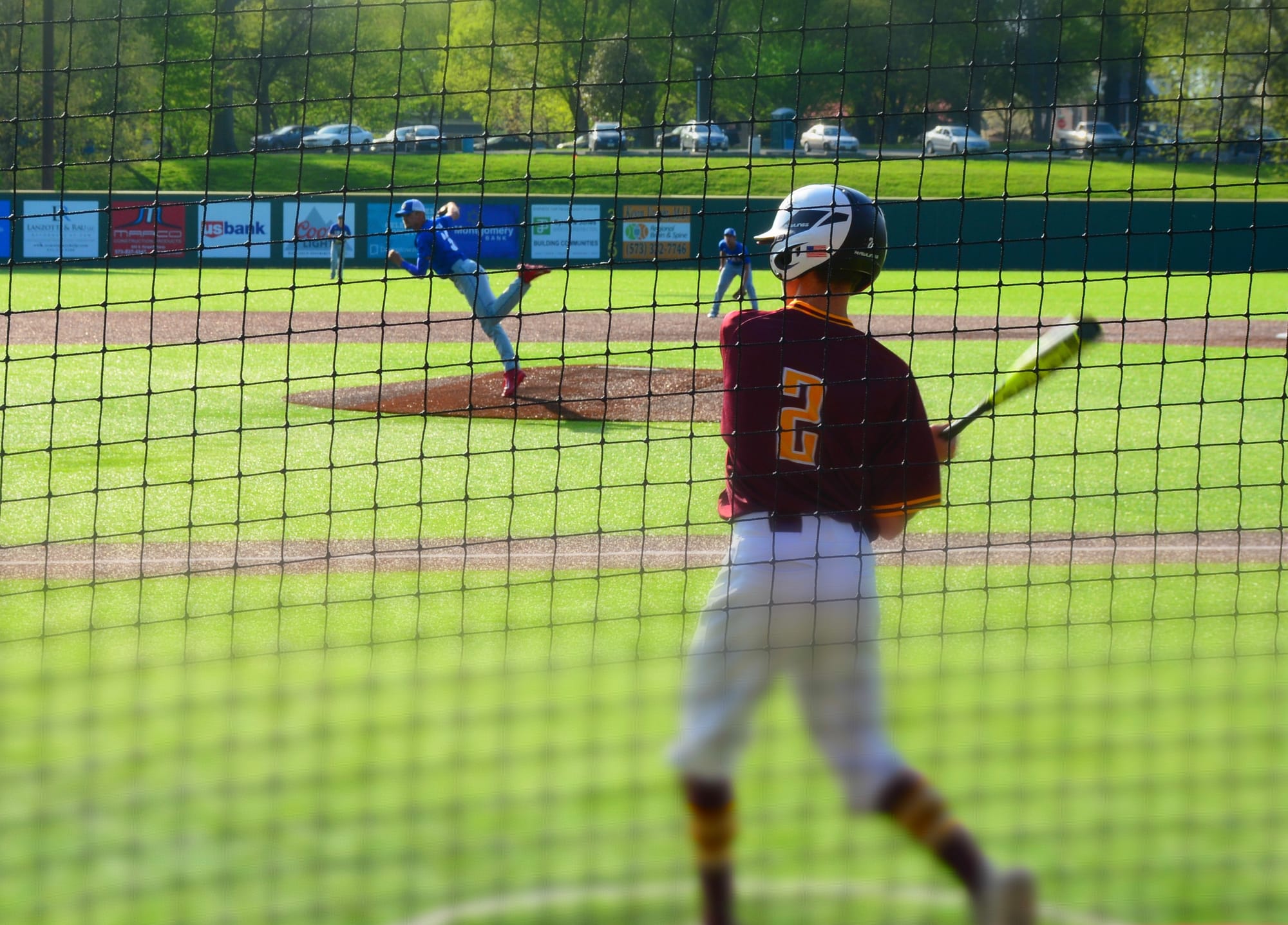 That darn net.. but it definitely needs to be there to keep the fans safe... still love this photograph .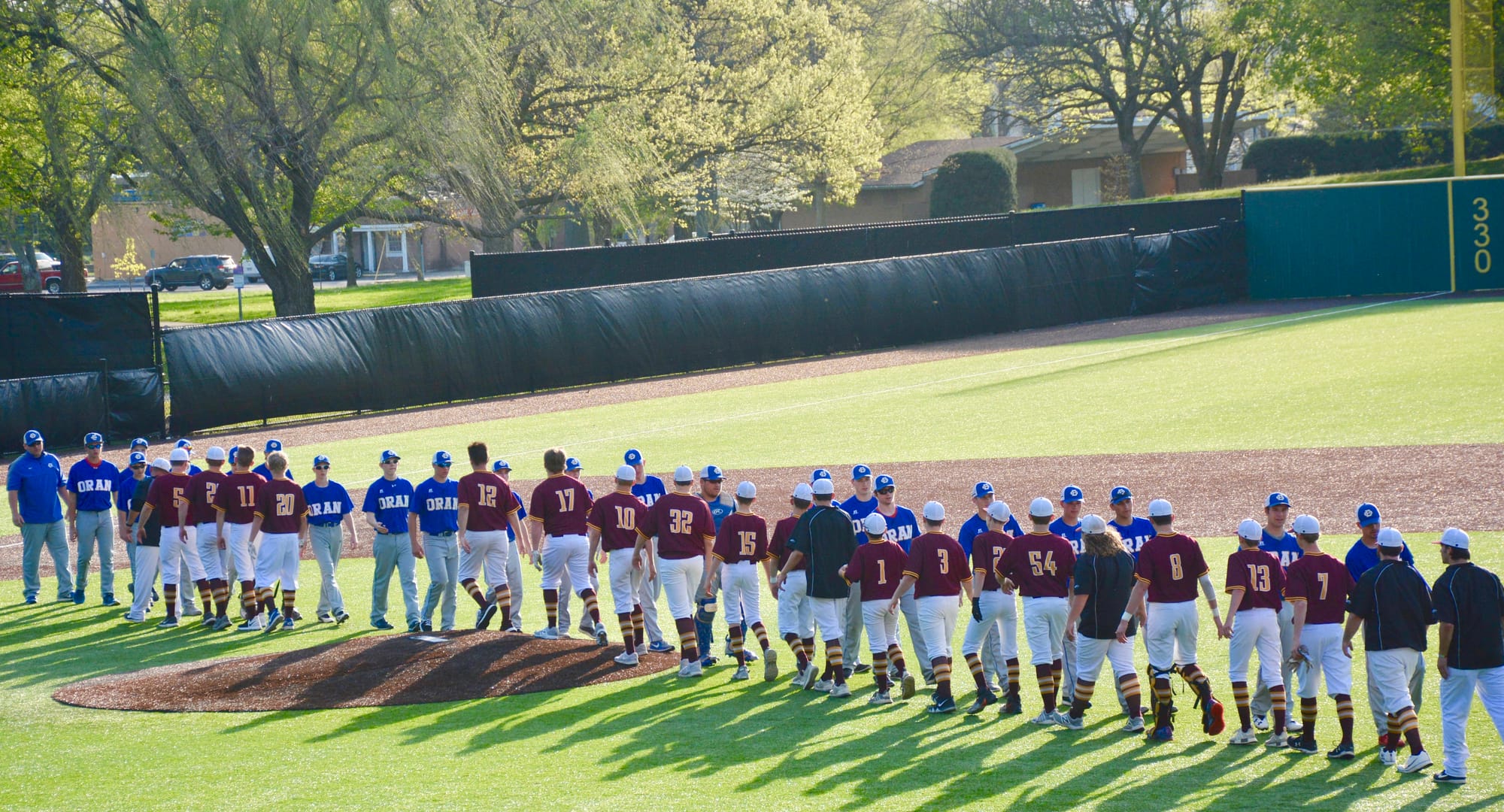 "Good game". Shake hands. Sportsmanship!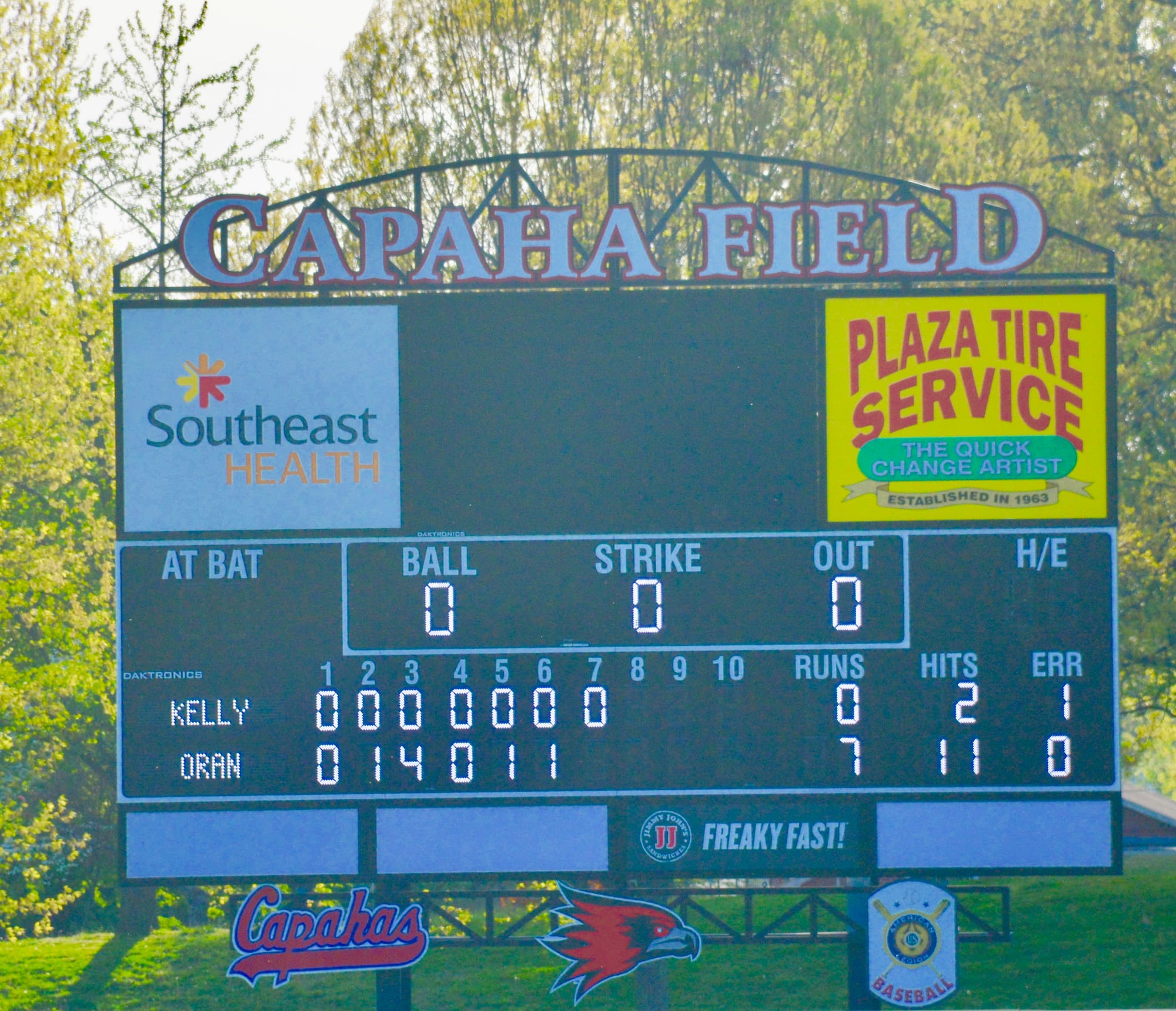 ---