---
I find flea markets interesting for the simple reason that you can find just about anything at one of these outdoor swap meets - fun stuff, junk stuff, cool stuff, who in the hell would buy that stuff, and someone's treasure stuff.
I attended the Downtown Tailgate Flea Market twice yesterday. First, early morning with my sister Kelly who came up from Sikeston. Then, I went by myself in the afternoon where I found a few small treasures - checked and made sure they didn't have fleas before I paid for them.
A bit of history: I was curious where the name "Flea Market" came from so I googled it. It seems the original outdoor bazaar in a Paris suburb sold flea-infested clothing and rags - hence, the name "Flea Market." I can safely say that the Cape Downtown Flea Market was definitely a "flea-free" zone.
---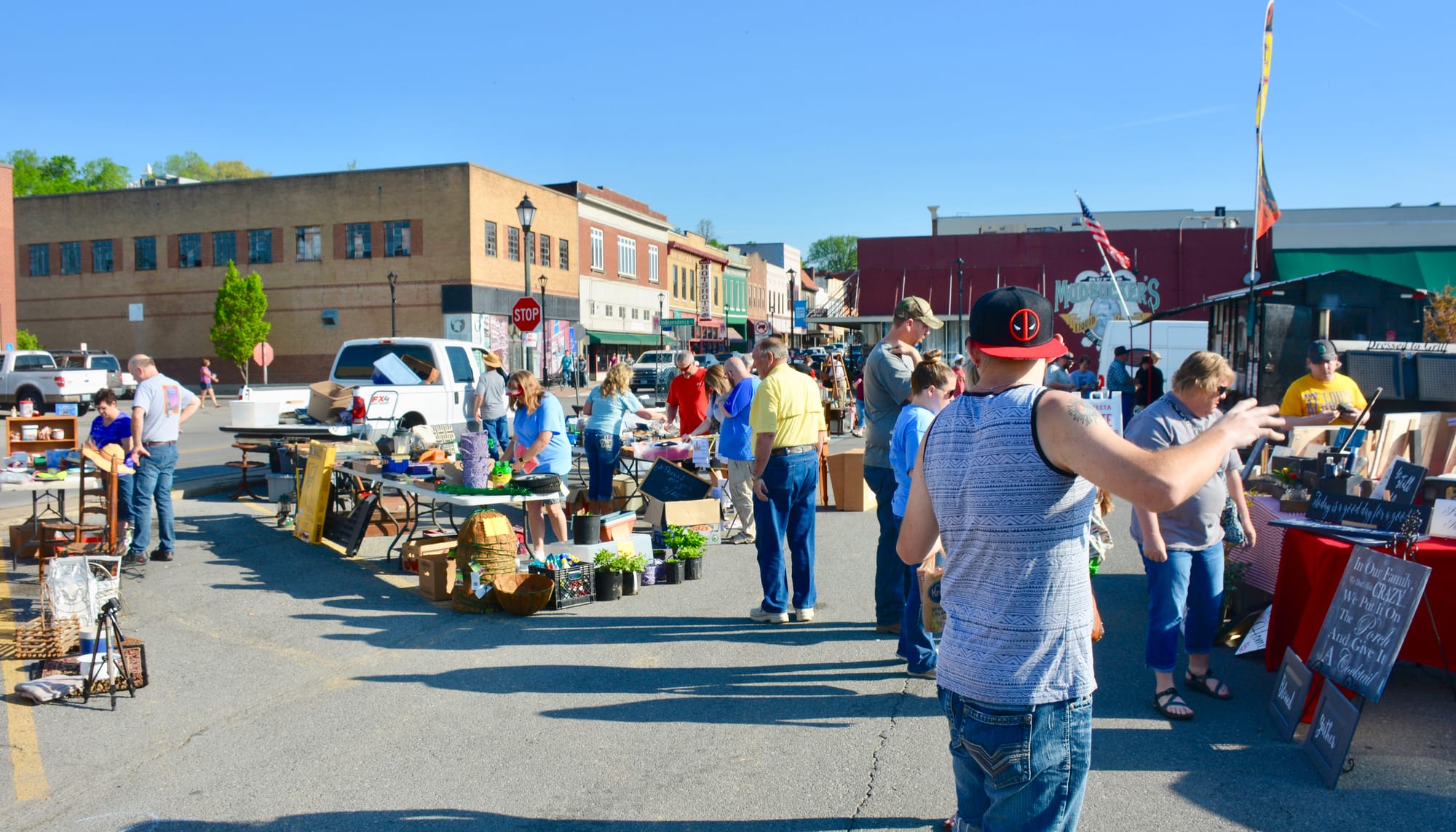 The market was presented by the Downtown Merchants Group and was held in two locations in downtown Cape. A beautiful spring day down by the river - perfect for a stroll and a relaxed treasure hunt.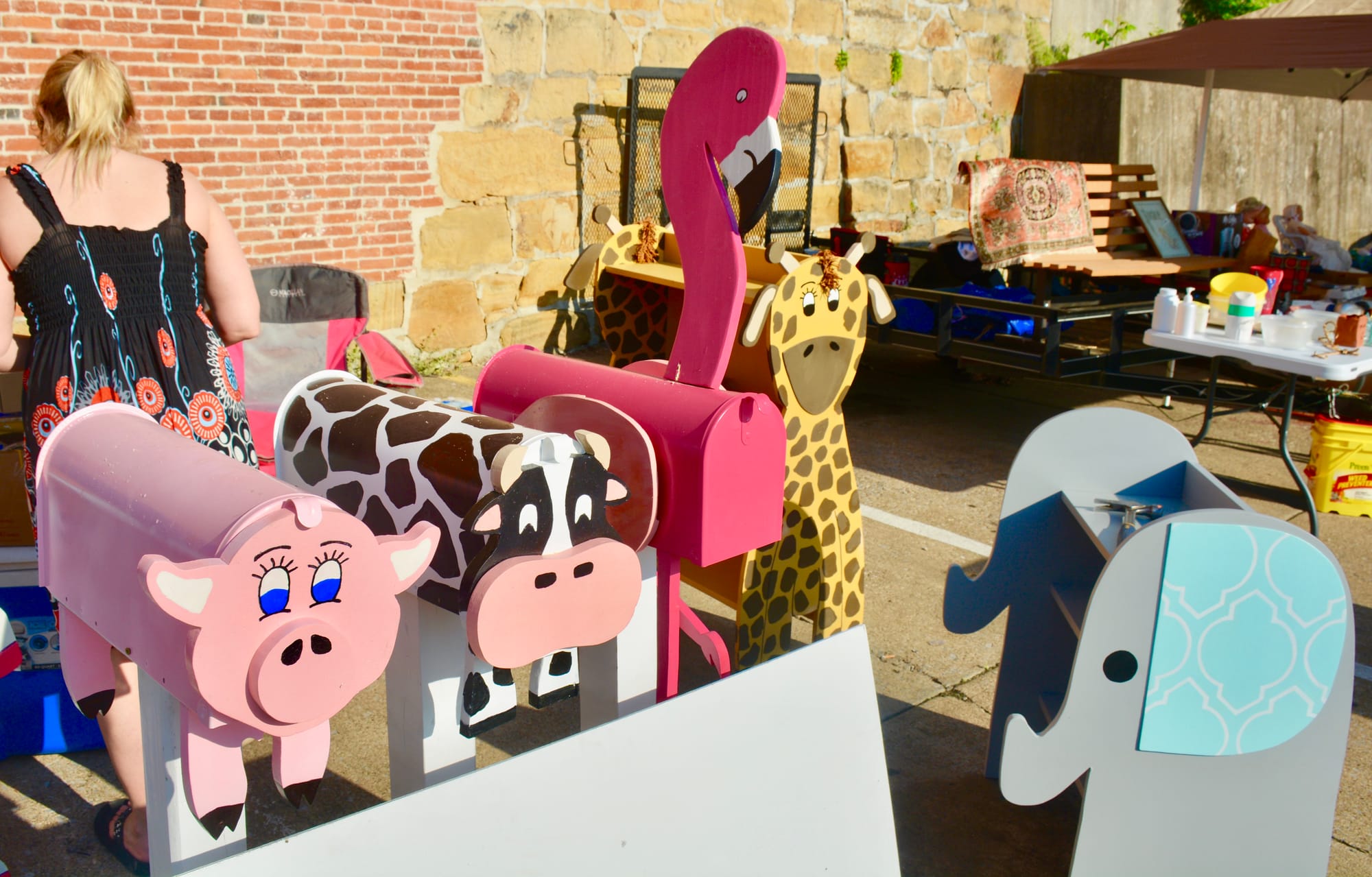 I thought these animal mailboxes were fun - I especially liked the bright blue-eyed piggy. The giraffe and elephant shelving units were interestingly cute. If there had been a penguin, I probably would have bought it even though I don't know what I would have used it for. I just

'heart"

penguins.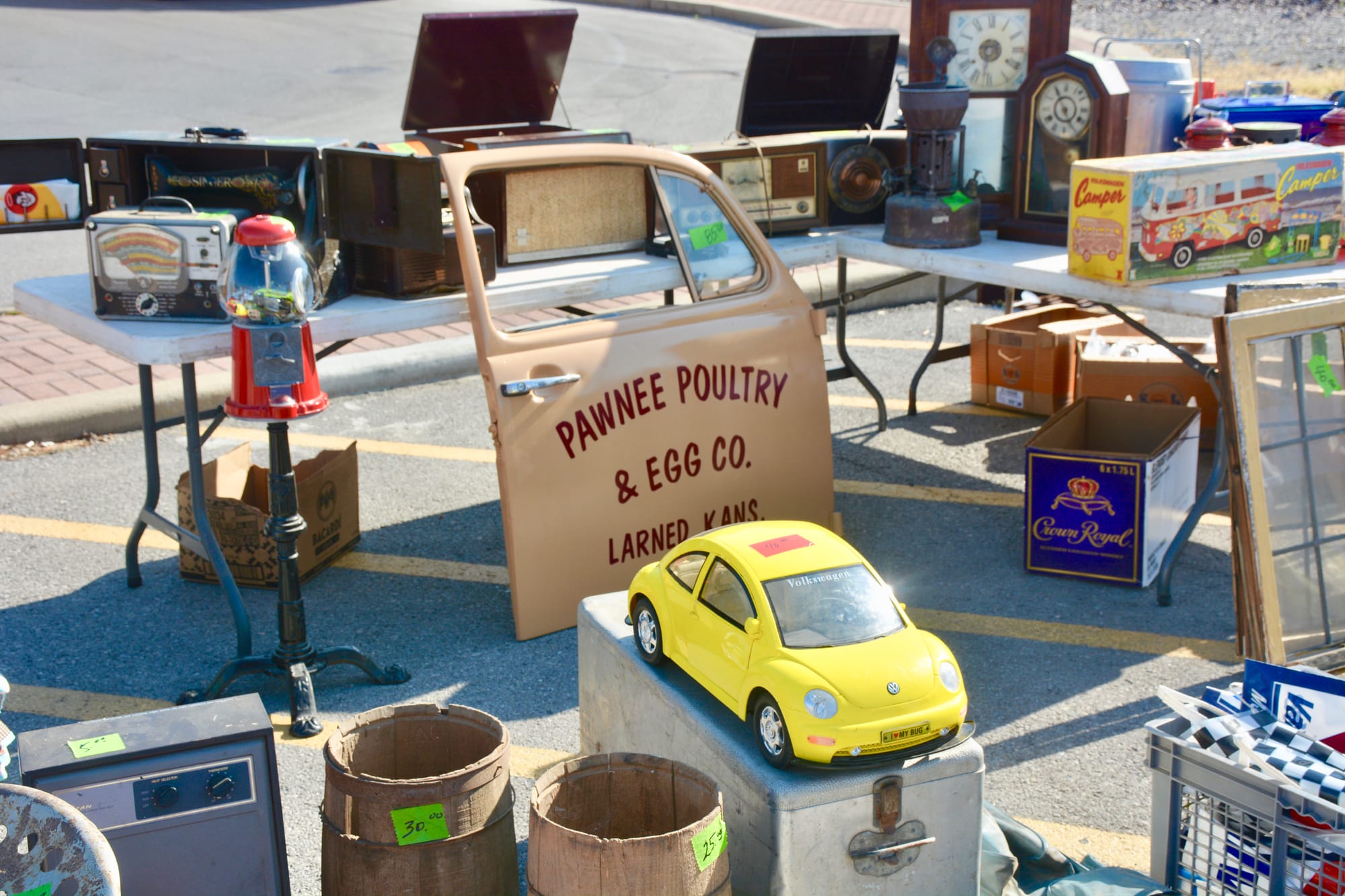 I enjoy watching the show "Flea Market Flip" to see how the contestants transform their findings into something unique. I can picture a flip team buying the Pawnee Poultry and Egg door and turning it into a bar, desk or some kind of funky table. This vendor also had some vintage turntables and radios - I wonder if they still play music.

Kelly checking out the canjos. What is a canjo? The canjo was created by mountain folk who were intrigued by the instrument's simplicity. They made them from different cans and wood which gives each canjo its unique sound.
My favorite was the minion canjo. Play us a tune, Kelly. How 'bout "..you get a line, I'll get a pole..."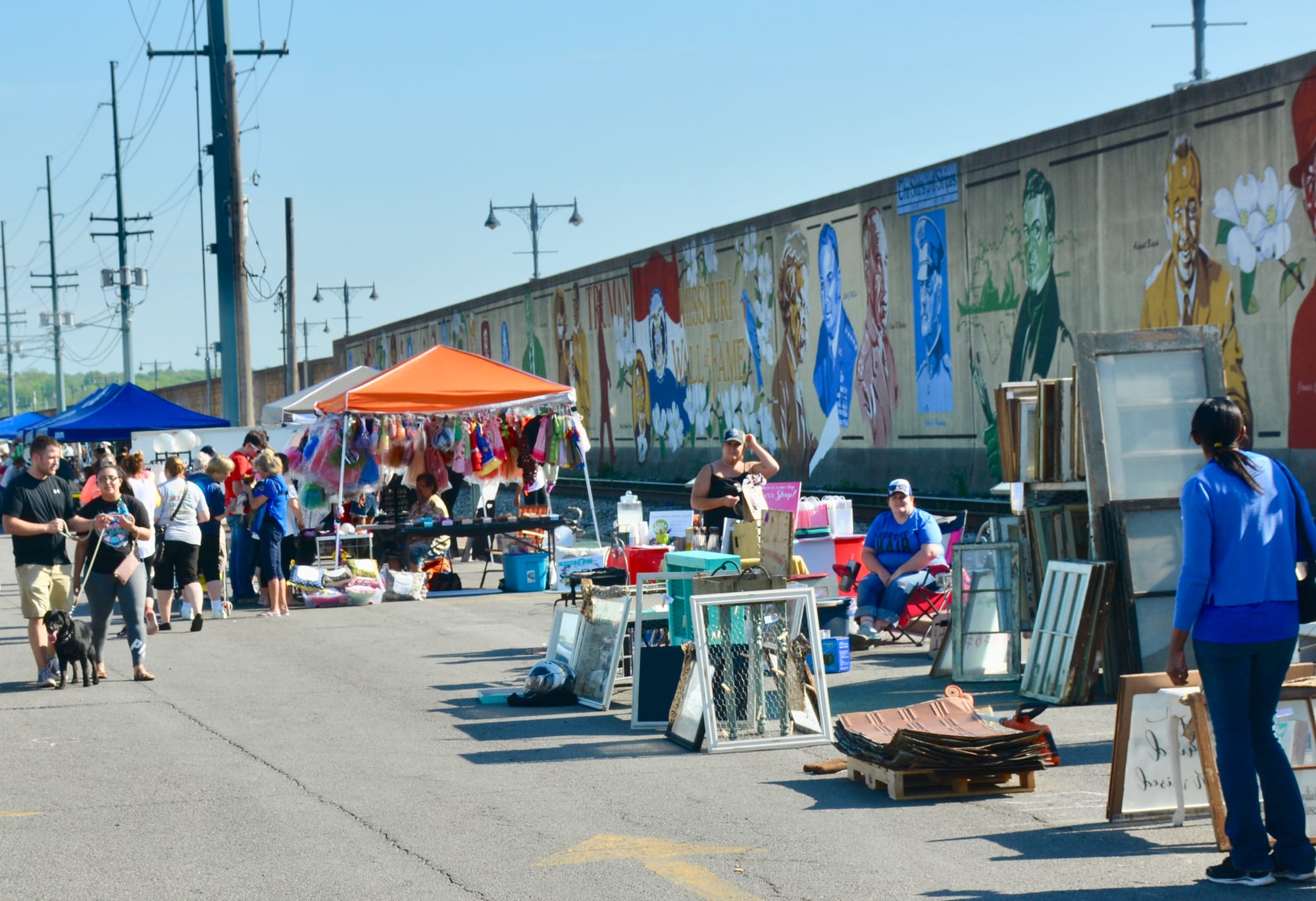 The window vendor - many different types and styles of windows and doors were being sold here. This would be the place if you were custom building a house and wanted one-of-a-kind windows or doors. I could also see a "flea market flip" team making good use of one or more of these windows - maybe a funky coffee table.
Talk about a conversation piece.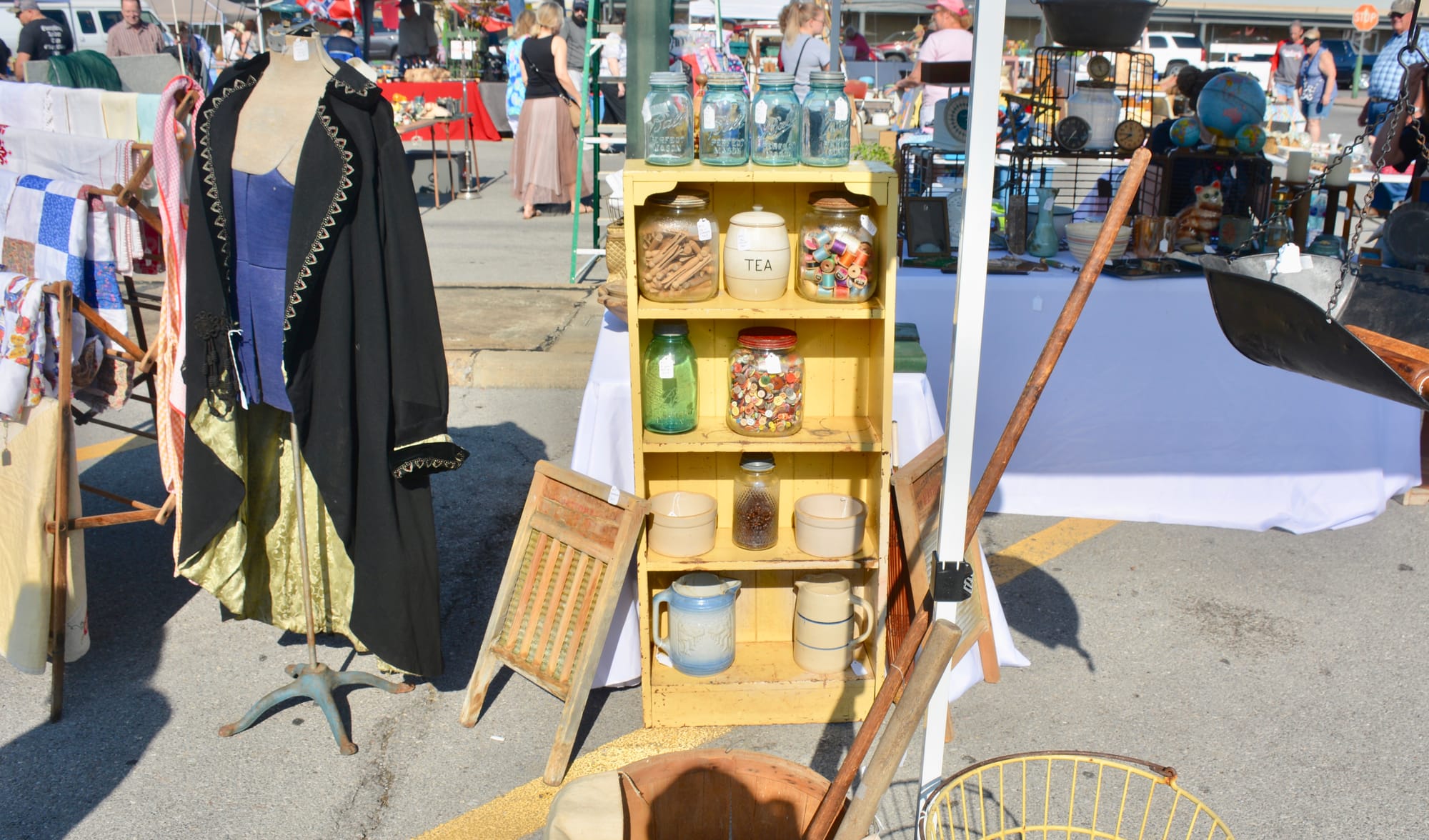 This vendor had tons of stuff from button-filled jars to old washboards to beautiful handmade quilts to a black jacket that looked like clothing Stevie Nicks would wear in concert with her top hat and shawls.

I recently bought a tea canister or would have bought the one pictured on the yellow shelf as I really liked it. I also just bought a shelving unit or might have considered buying this yellow one - I loved the color and weathered look.

Heck, if I keep buying stuff I might have to sign up to be a vendor at the next swap.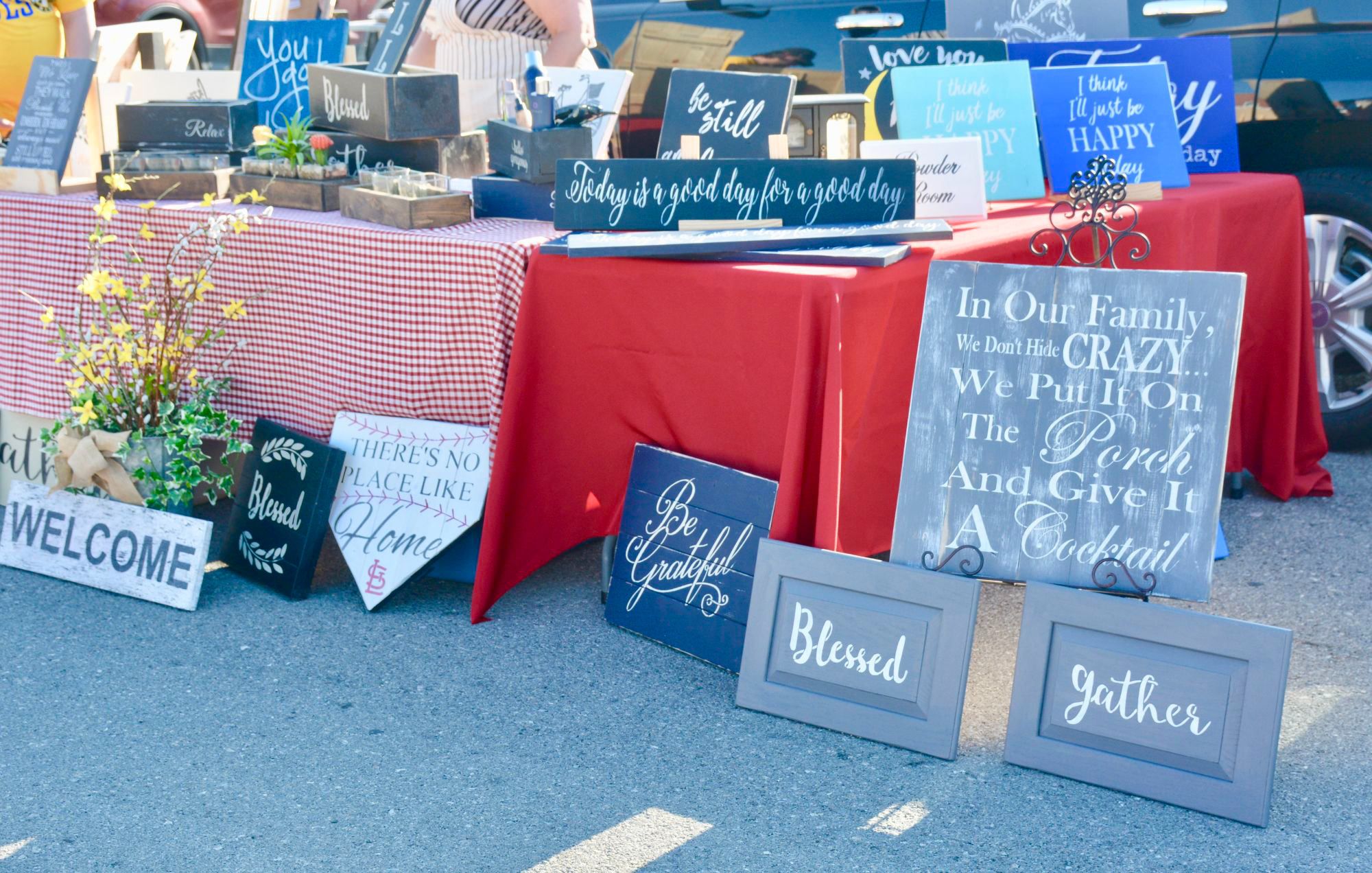 I really liked the Cardinals "There's No Place Like Home" homeplate sign.
Very clever!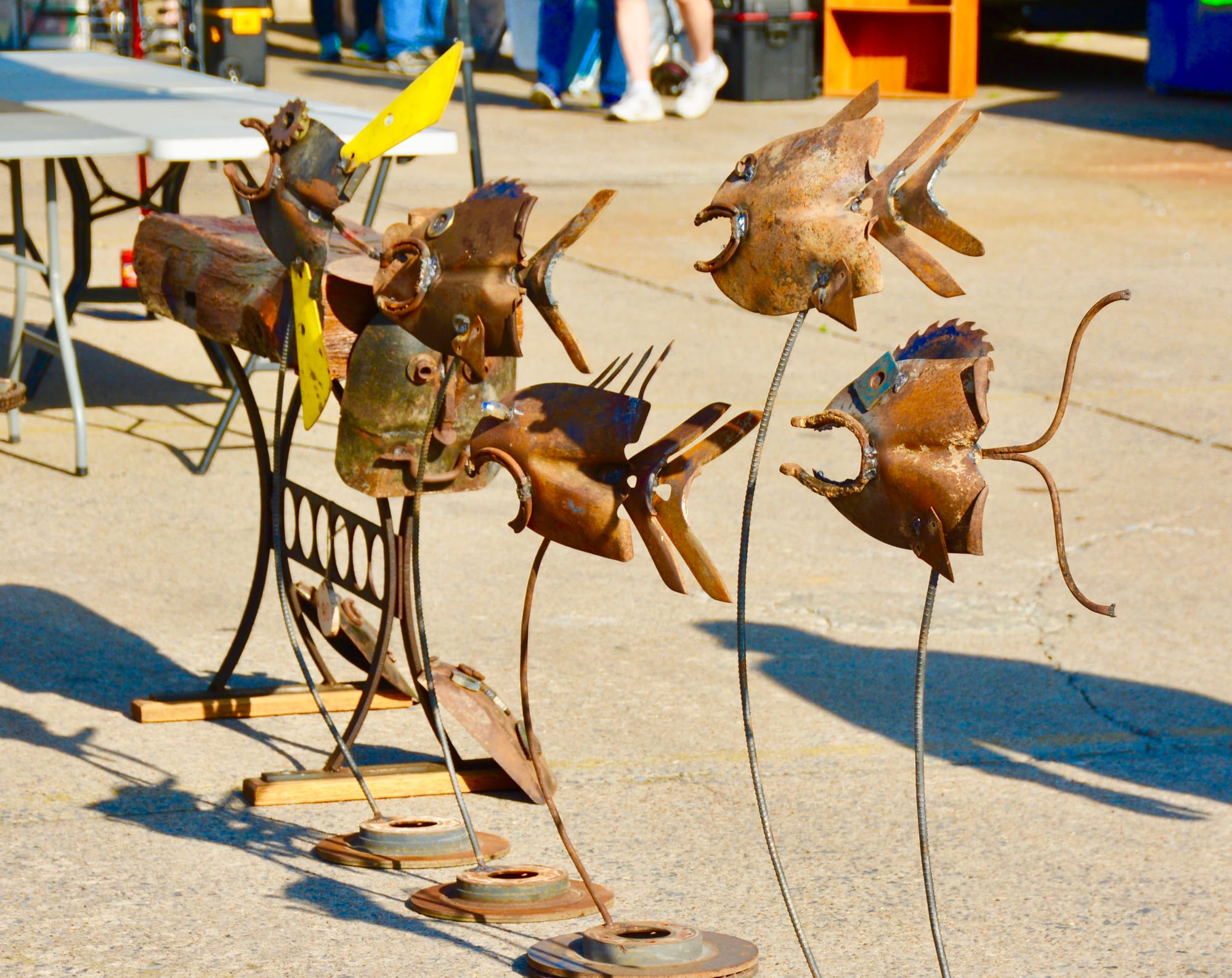 Fish sculptures! Like I said, you can find just about anything at a flea market.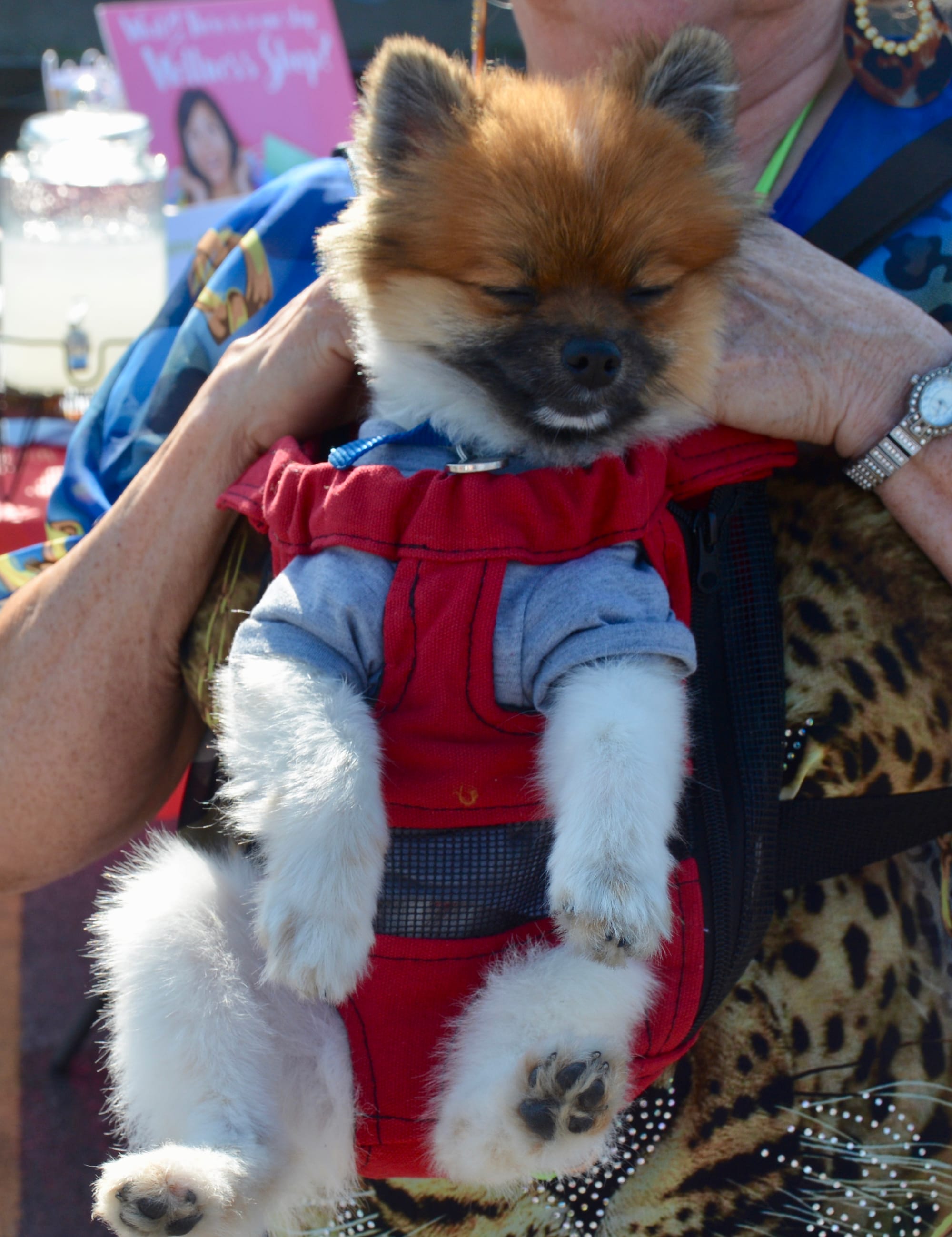 This is Gizmo - a sweet little pup. If you aren't really a fan of shopping for second- or third-hand stuff, outdoor markets are also great place to people and dog watch.

I read that the Downtown Tailgate Flea Market happens twice a year and the next one is scheduled for October 7th. Be there.. or be square!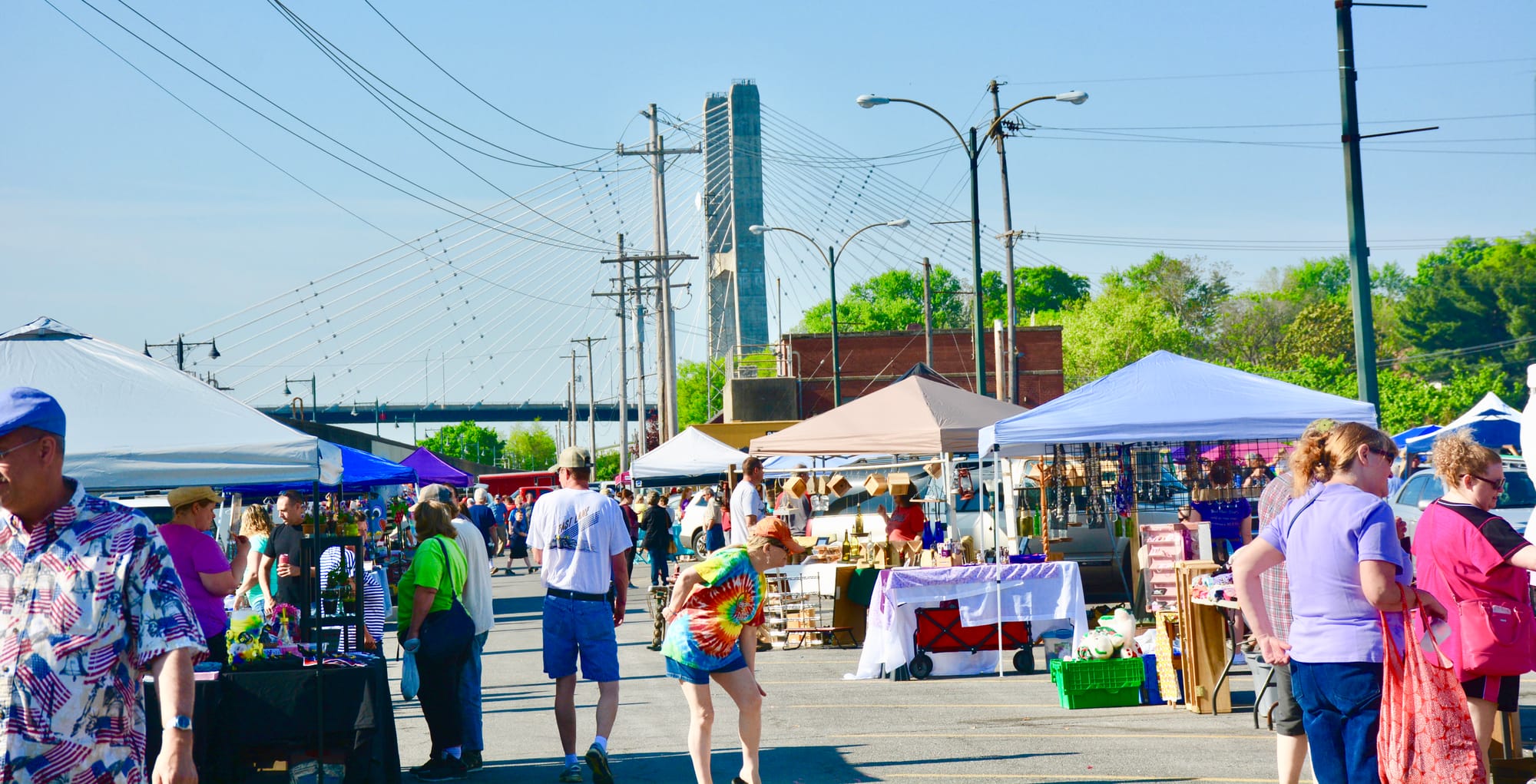 ---
go to CAPEview