go to CAPEview
---
Wondering what produce is in season? Just visit your local farmer's market and see what the vendors are selling. Last Saturday at the Cape Riverfront Market it was obviously cucumbers and I love me some fresh, local cucumbers - I bought six. Two of the cucumbers I just sliced, added salt, pepper and ate. With four cucumbers left, I thought I would make a salad with the sweet purple onions that I also bought. I do like the tried and true cucumber onion dish dressed in vinegar, sugar, water and salt - my sister's recipe is the best. But I wanted to try something creamy - a cucumber salad that's a little sweet, a little tart, and definitely cool and refreshing.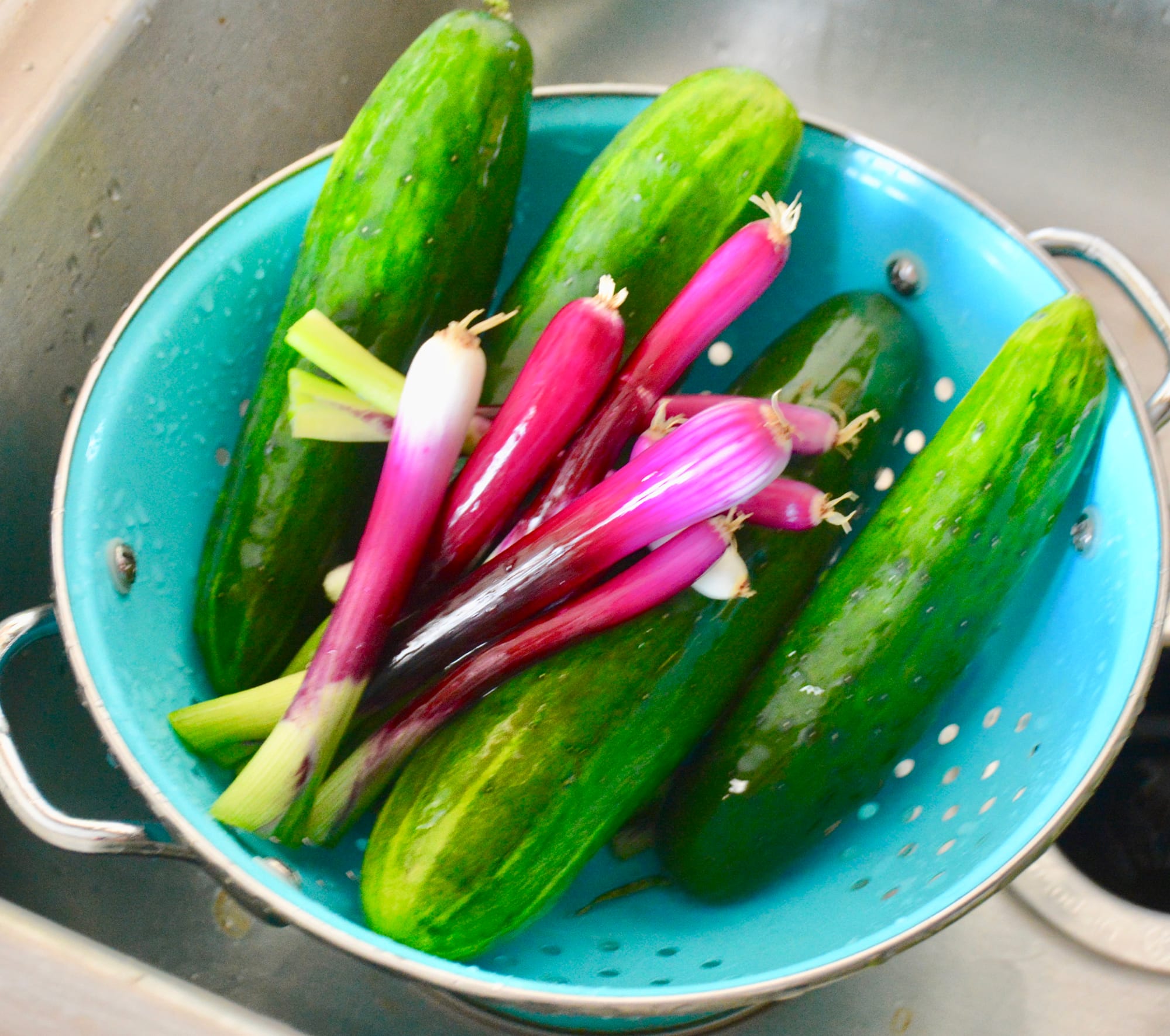 The vendor had both white and purple onions which taste the same, so I bought the purple ones for the color. After a good wash, I peel the cucumbers and cut them up in small bite-size pieces. I finely slice the purple onion and place them in a large bowl with the cucumbers. Next up - I prepare the dressing.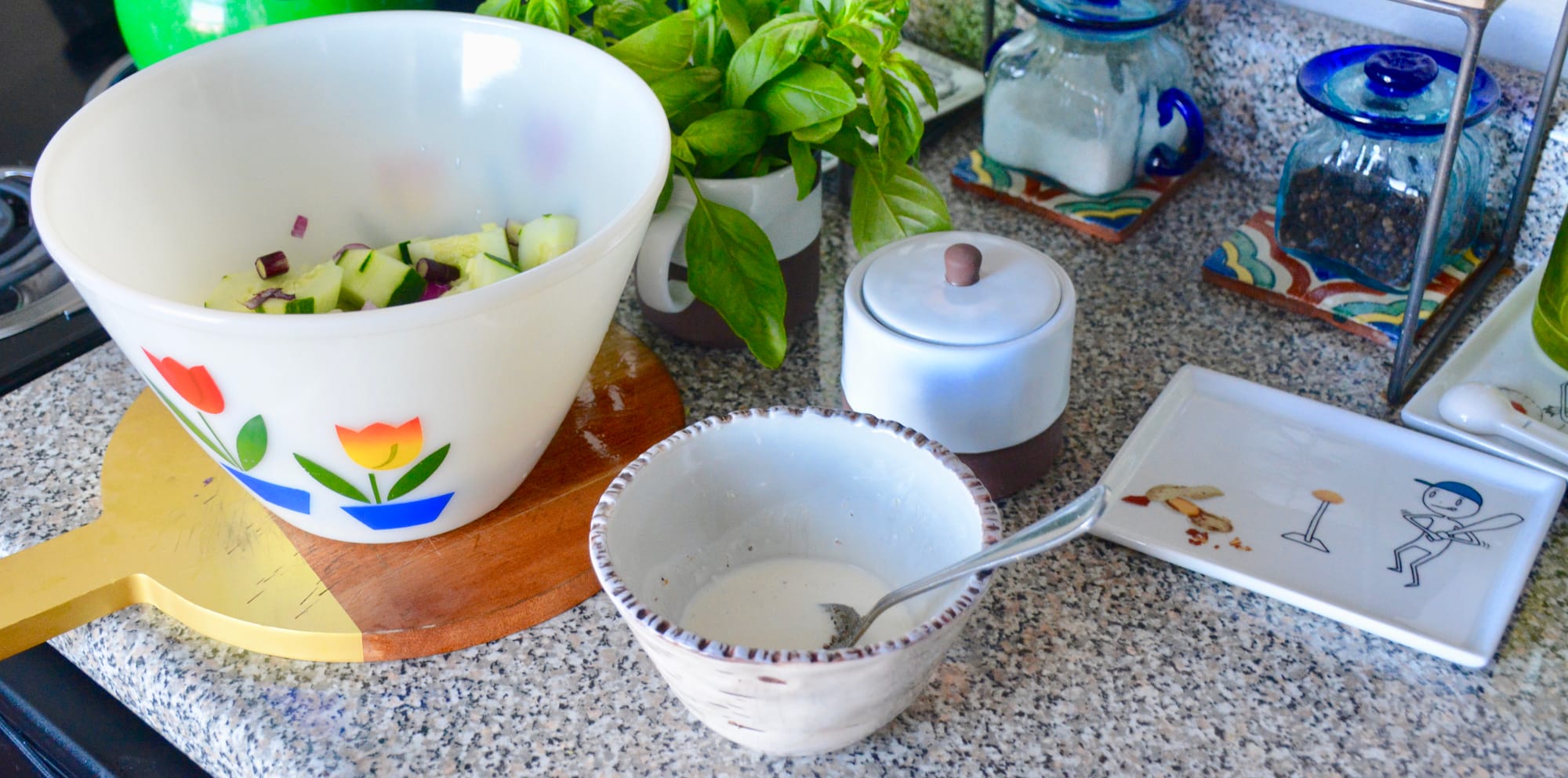 Instead of measuring, I taste-a-mate when adding ingredients (no double spooning - fresh spoon with each taste). In a small bowl, I put about 1/4 cup of a good mayonnaise, 1/4 cup of plain yogurt, and add minced garlic, sugar and salt to taste. And since I had some fresh basil, I chiffonade about four large leaves which I add to the cucumbers and onions before mixing it with the dressing.
(Fresh chives and dill would be delicious here).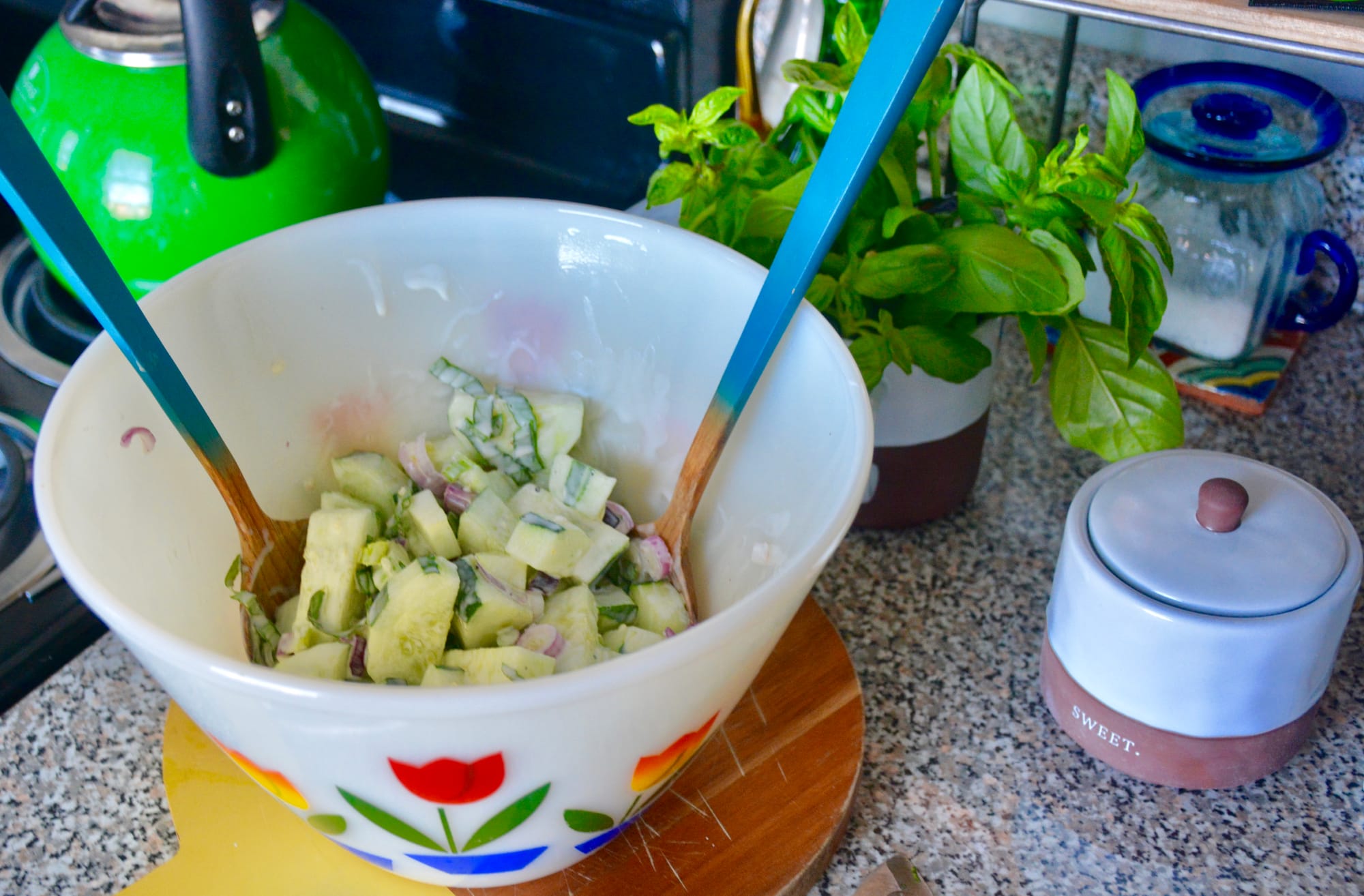 I pour the creamy dressing over the cucumbers and onions and toss gently to slightly coat all the vegetable goodness. You want the dressing to bring out the flavor of the cucumbers, not mask them. Cover the bowl and place in the refrigerator to allow the salad to chill and let all the flavors marry. Let it chill for at least an hour - two is better - then serve as a side dish or as a lite lunch. The salad goes well with sautéed white fish, baked chicken, or cold fried chicken at a picnic. If you want to keep your meal all vegetable, slice up a large tomato and enjoy with the salad. Pairs nicely with a glass of iced tea with lemon or lemonade with fresh mint.
Cool, creamy cucumbers. Summer in a tulip bowl.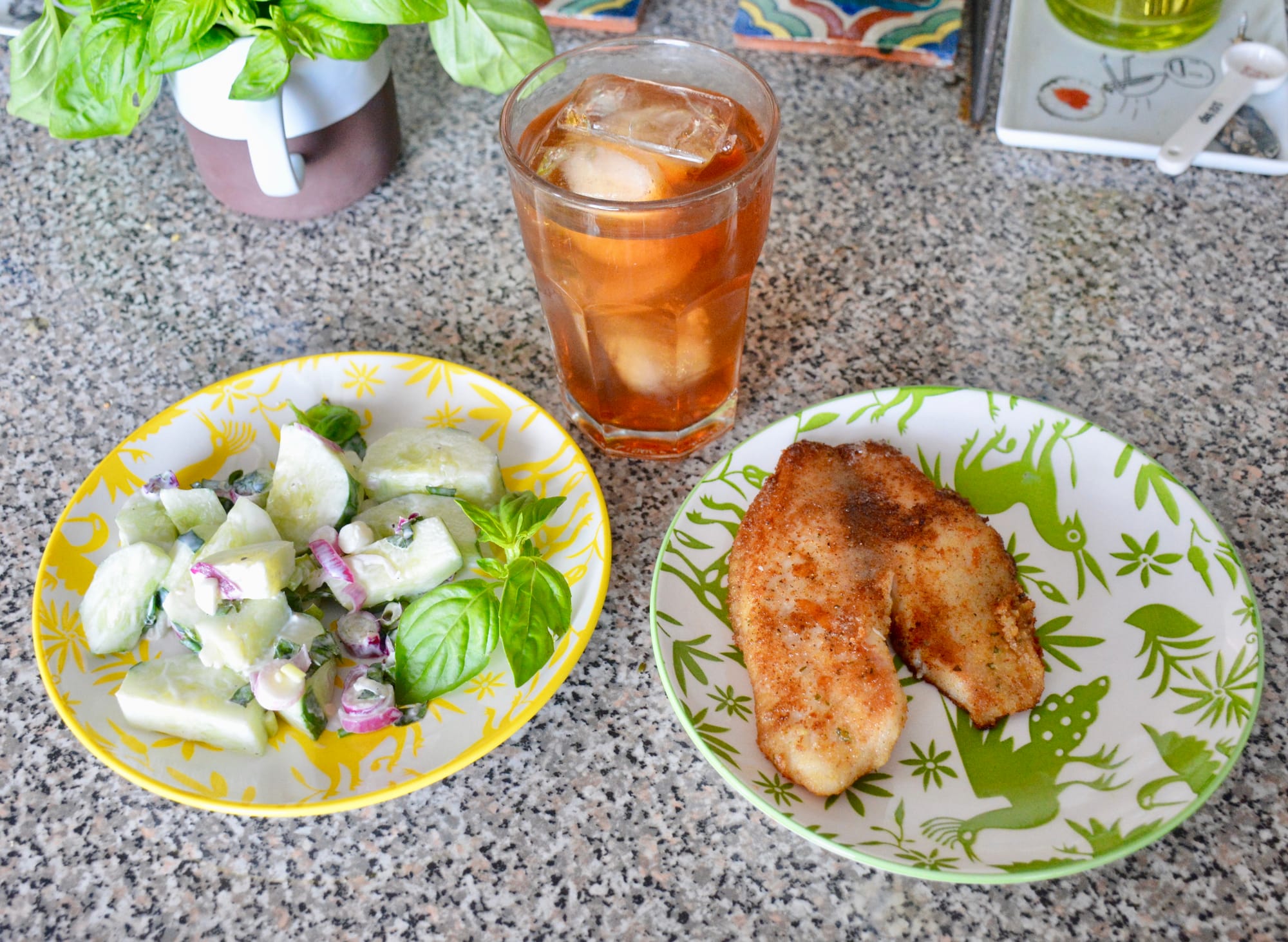 ---
go to CAPEview