---
There's nothing more freeing than hopping on my bike, popping in my earbuds and listening to music as I ride. The Riverfront Park trail which runs along the Mississippi river and the Cape flood wall is the perfect place for me to do this since only bicyclists and pedestrians are allowed - no vehicles.

I bike at a slow, leisurely pace in contrast to the fast moving river - enjoying my tunes and the calming breeze from the water.
---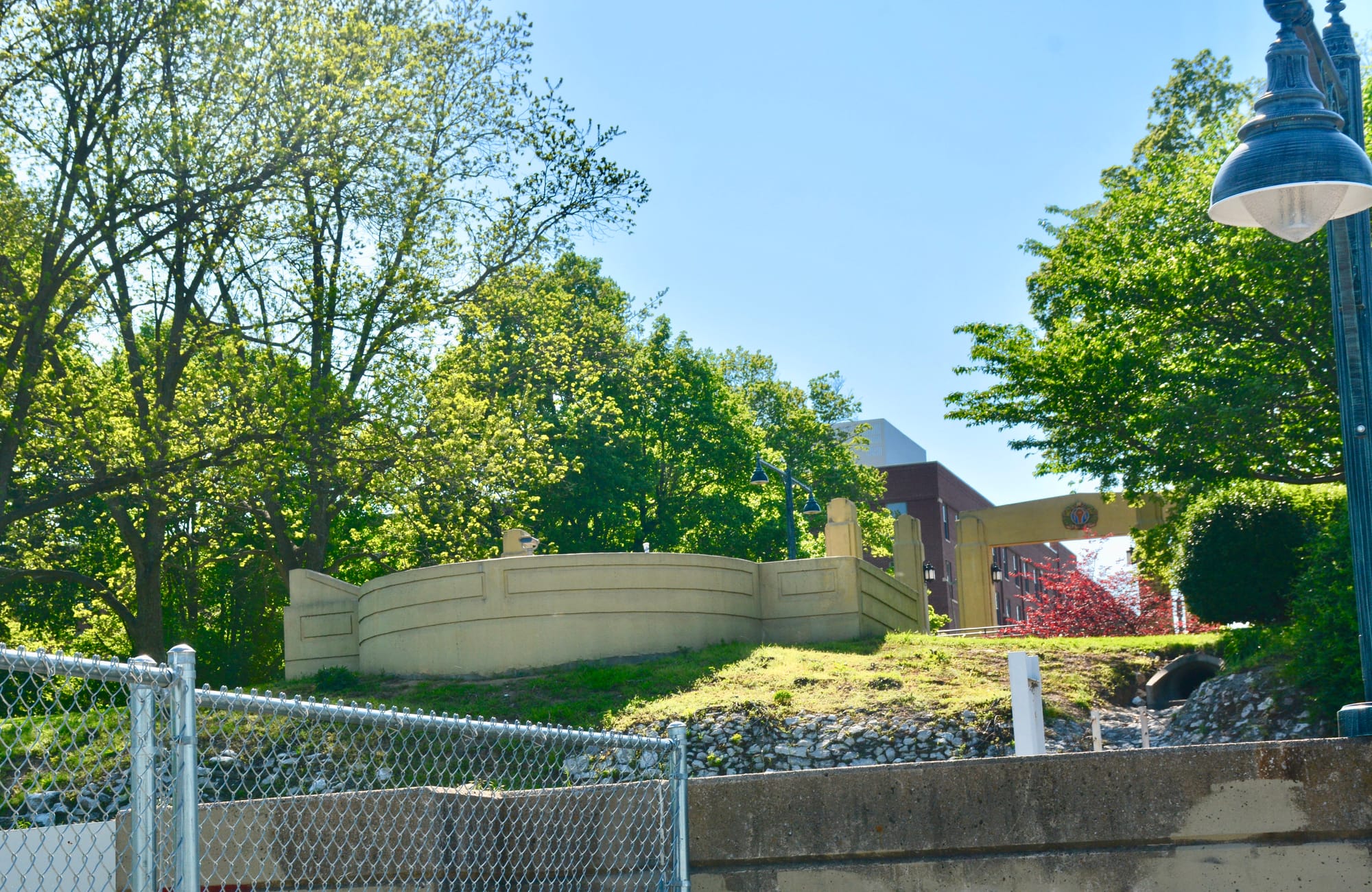 When you ride south on the trail from the wall entrance you reach a dead-end right below the Old Bridge Overlook. The overlook is part of the River Campus of SEMO University and features the portal that was saved from being demolished with the rest of the old bridge back in 2004.

It would be nice if the city could connect the south end of the trail with the overlook - I do understand the challenge with the railroad tracks situated between the two.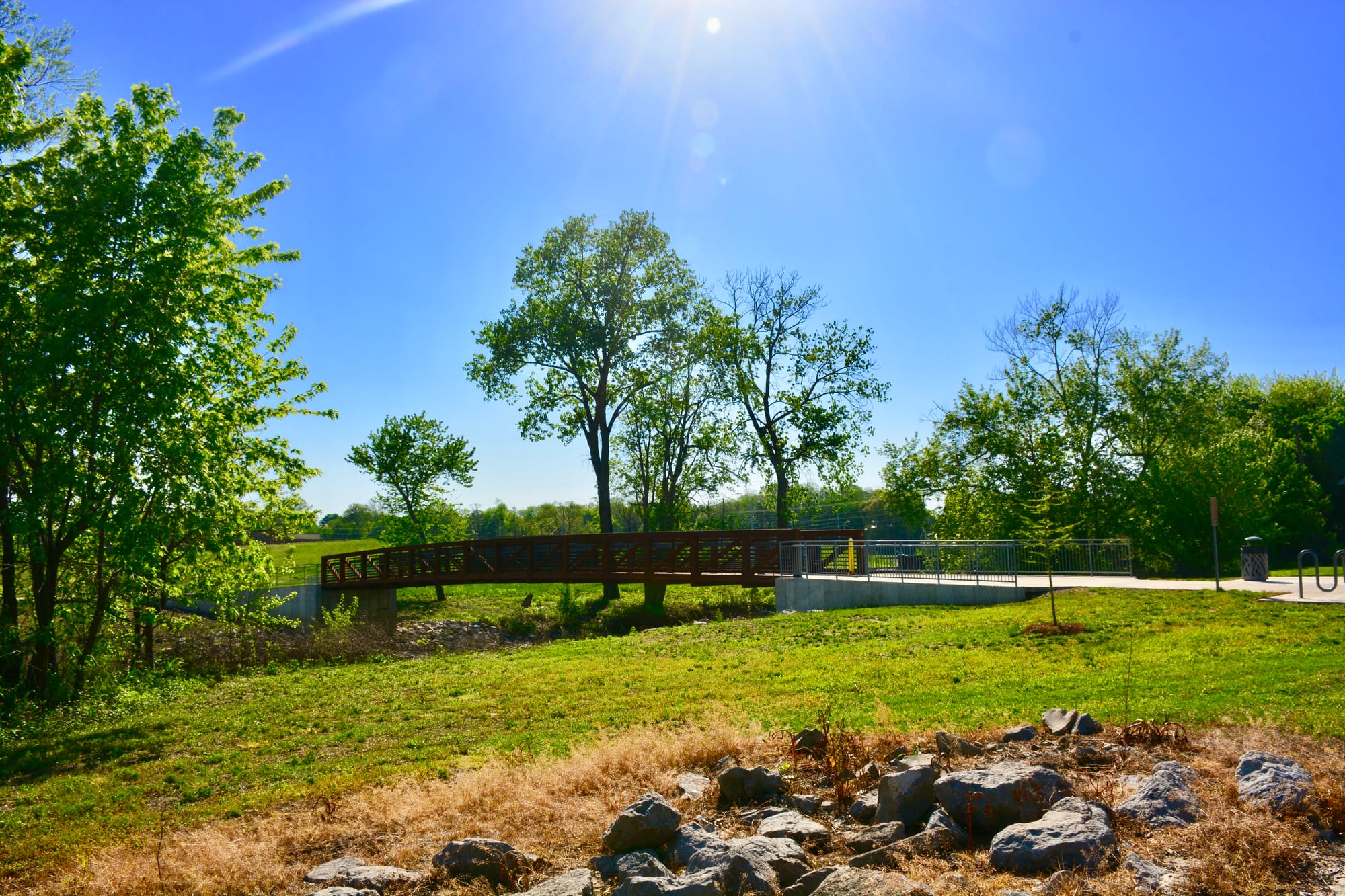 Located at the north end of the trail is the pedestrian bridge over Sloan Creek. Built in 2016, the bridge connects the Riverfront Park trail with the Red Star boat ramp area. There's no dead-end here as you can hop on Second Avenue and explore another area of Cape.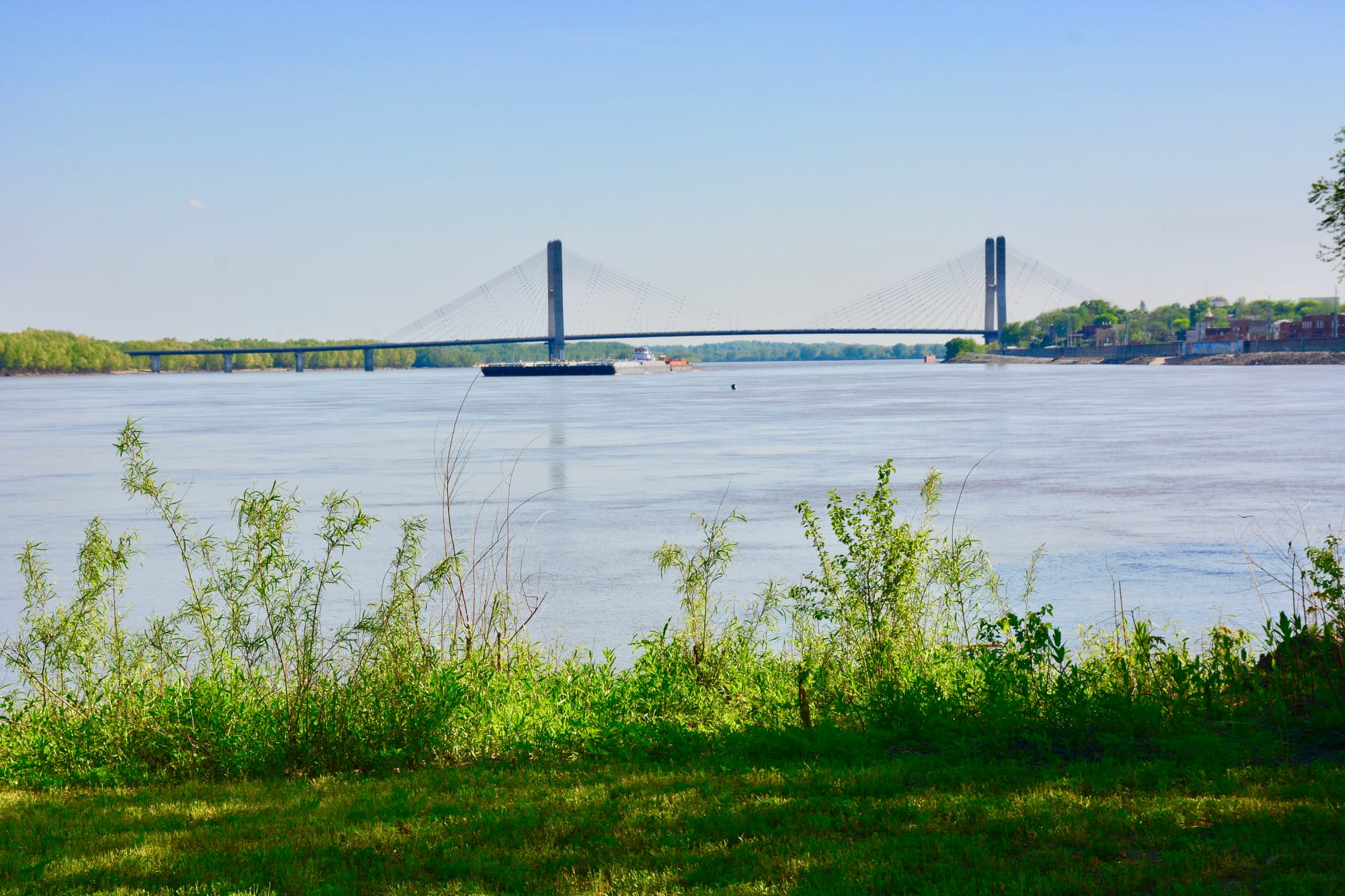 The views from the Red Star boat ramp area are beautiful. I took this photo of a barge traveling north under the Bill Emerson Memorial Bridge as it passes downtown Cape - capturing that peaceful, easy feeling.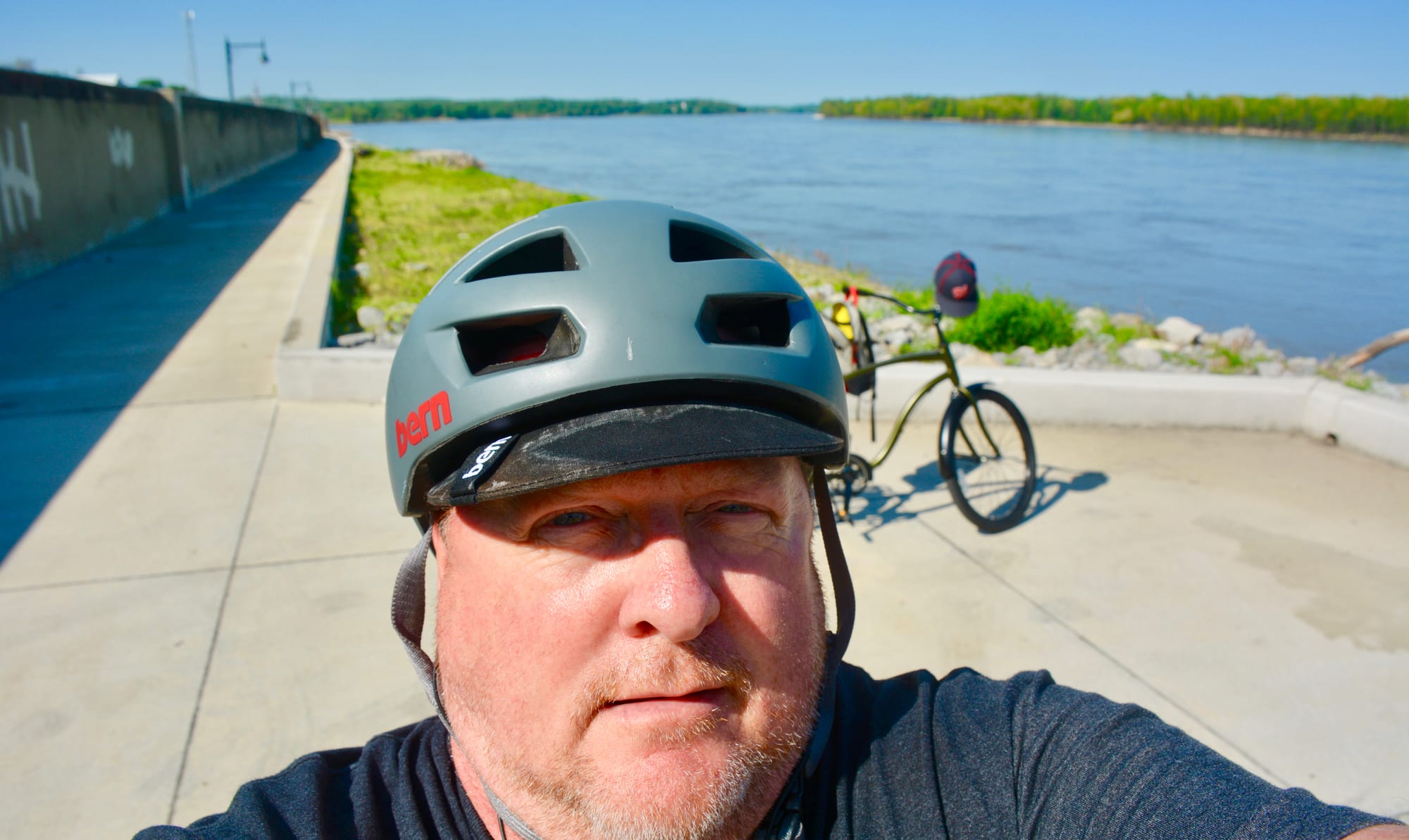 The helmet guy.
Missouri law doesn't require helmets when biking, but you will never see me on my bike without one. I would say about 40% of the bikers I've seen in Cape were also wearing a helmet.

Here's to bikers in the breeze, helmets on the head, and safe cycling around the Cape! Come on and take a "free ride" - May is National Bike Month.

---
"See it ain't good to stare inside yourself too long,
For every true thing there's one more lie.
But I won't worry 'cause if I'm living on borrowed time,
I'll just try to keep on the way I'm going.." - Christine McVie
---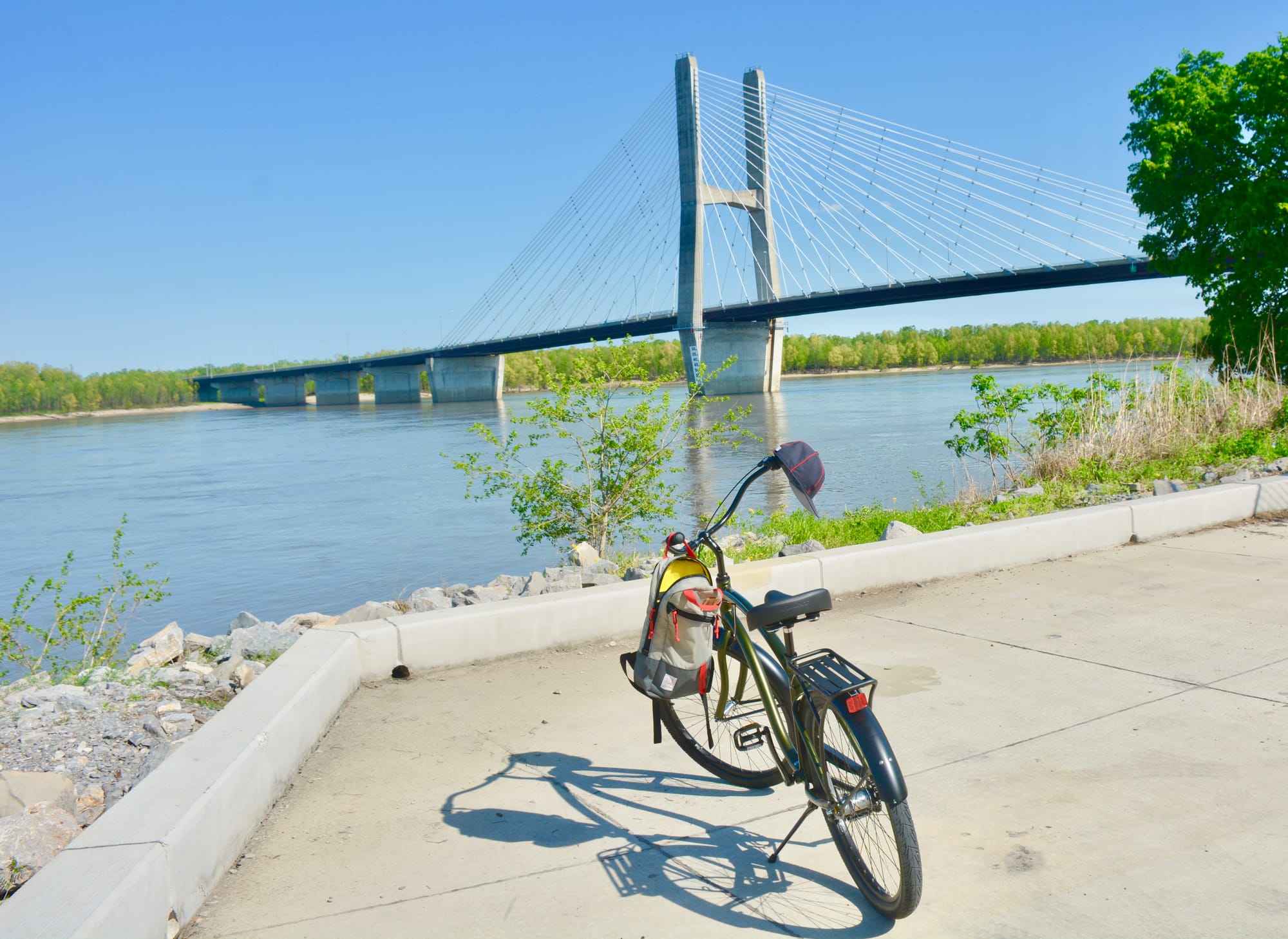 ---
go to CAPEview