go to CAPEview
---
Walking towards downtown, I noticed basil growing next to the sidewalk. The basil leaves were green, purple, fresh and fragrant. And then I noticed fresh mint, chives and tarragon. It was a tiny herb garden planted between the sidewalk and the house. I loved how the gardener took a small area and turned it into a green gem. Listening to "Scarborough Fair" on my iPod was in order as I took photographs of the herbs. A Simon and Garfunkel moment felt right.
"Are you going to Scarborough Fair?
Parsley, sage, rosemary and thyme..."
Another beautiful space in the downtown Cape community.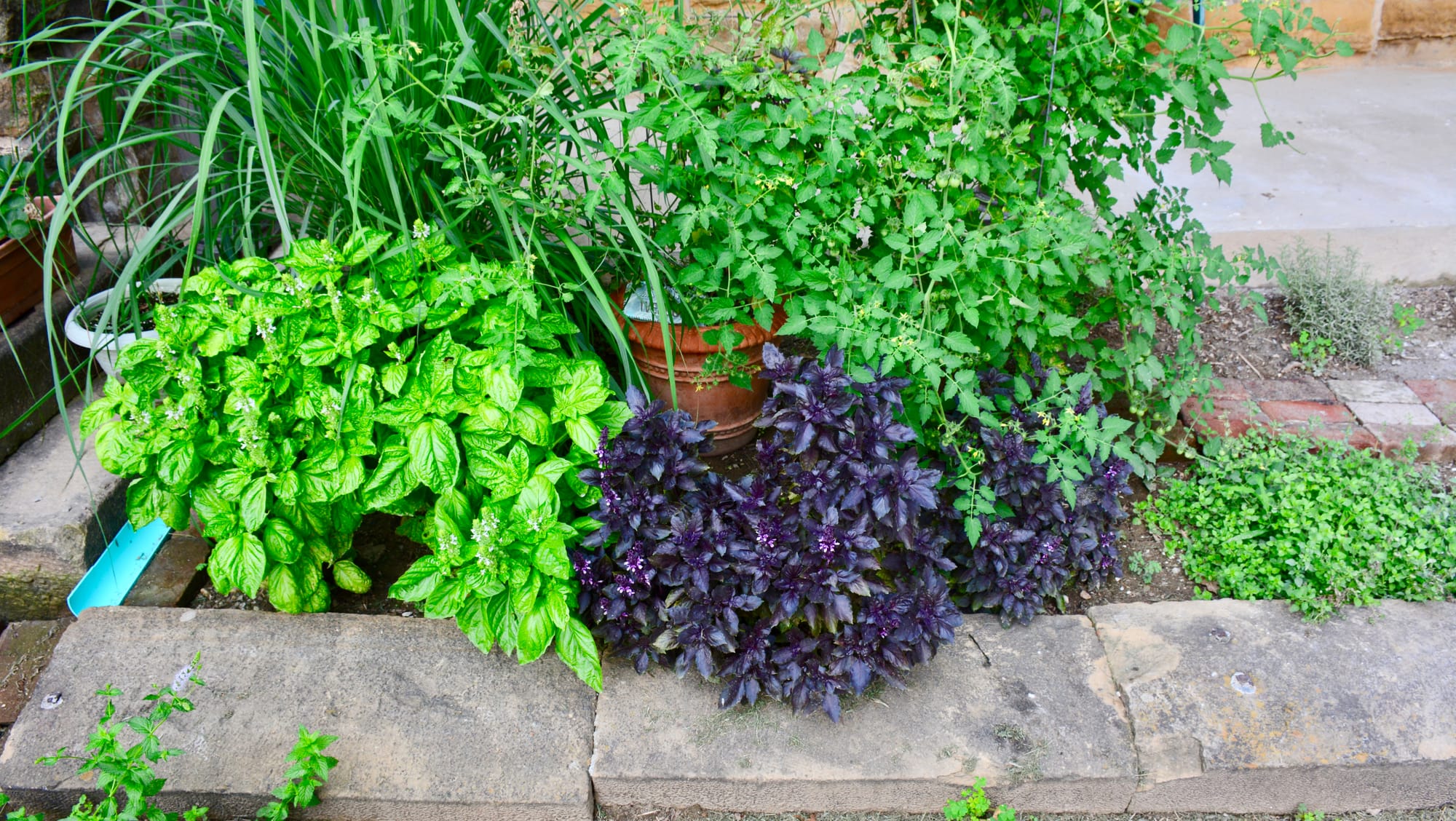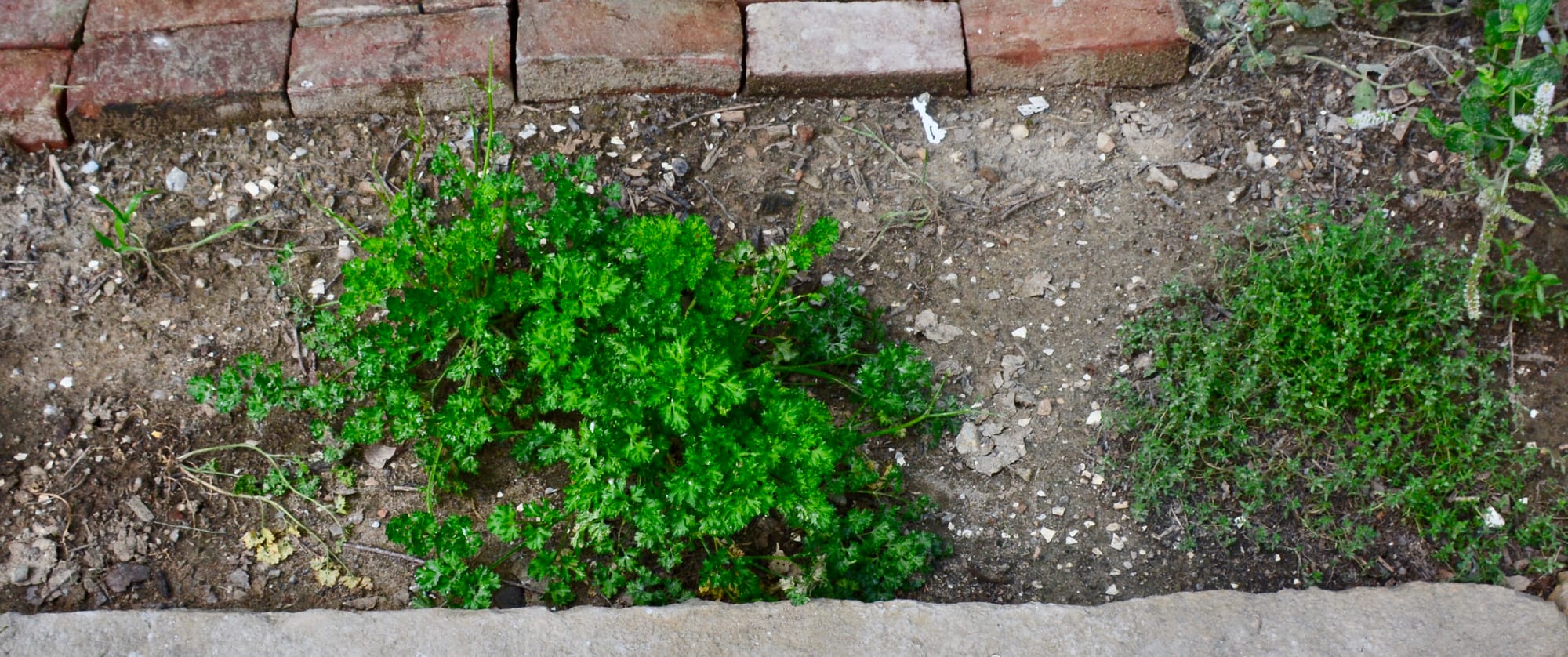 Parsley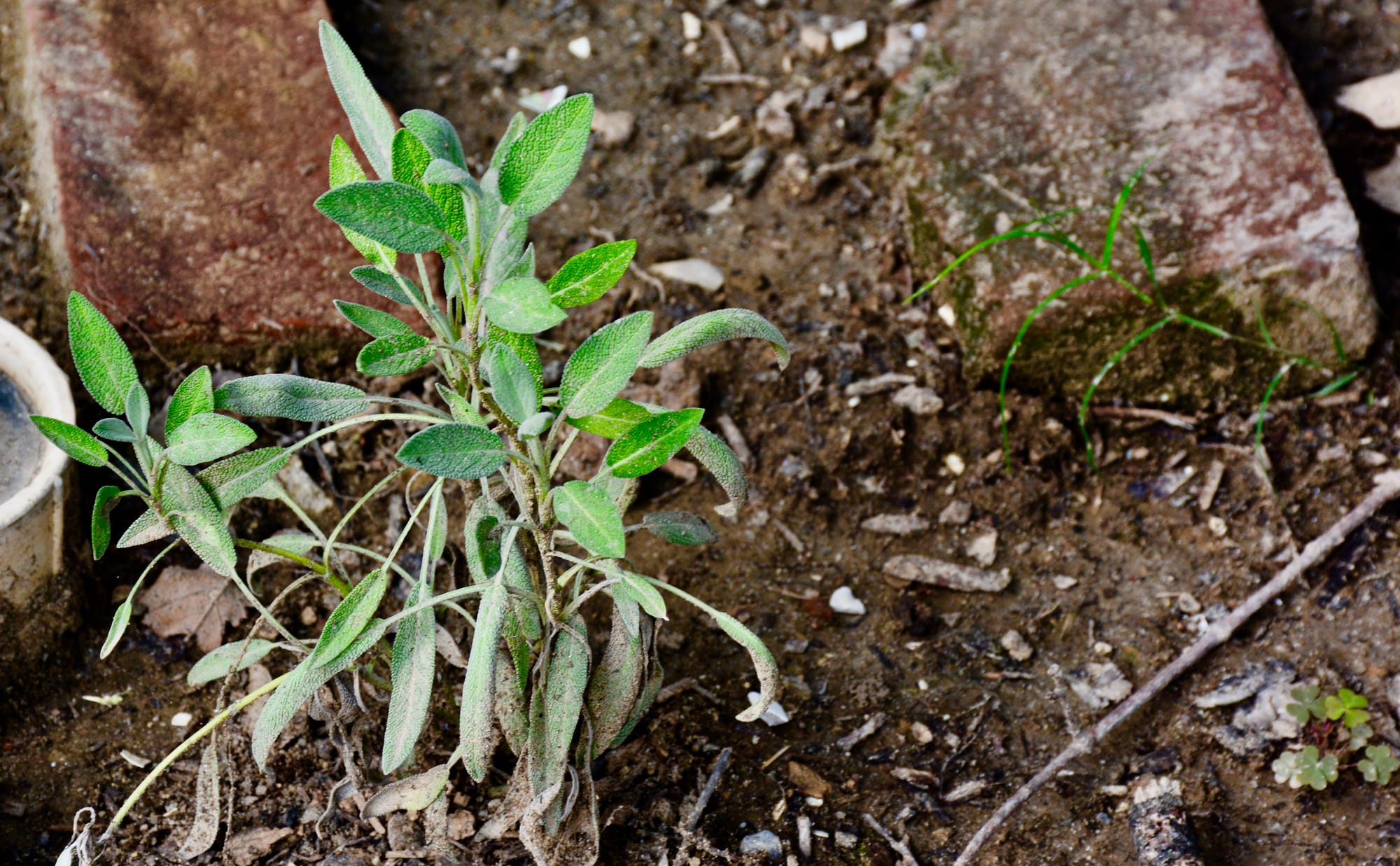 Sage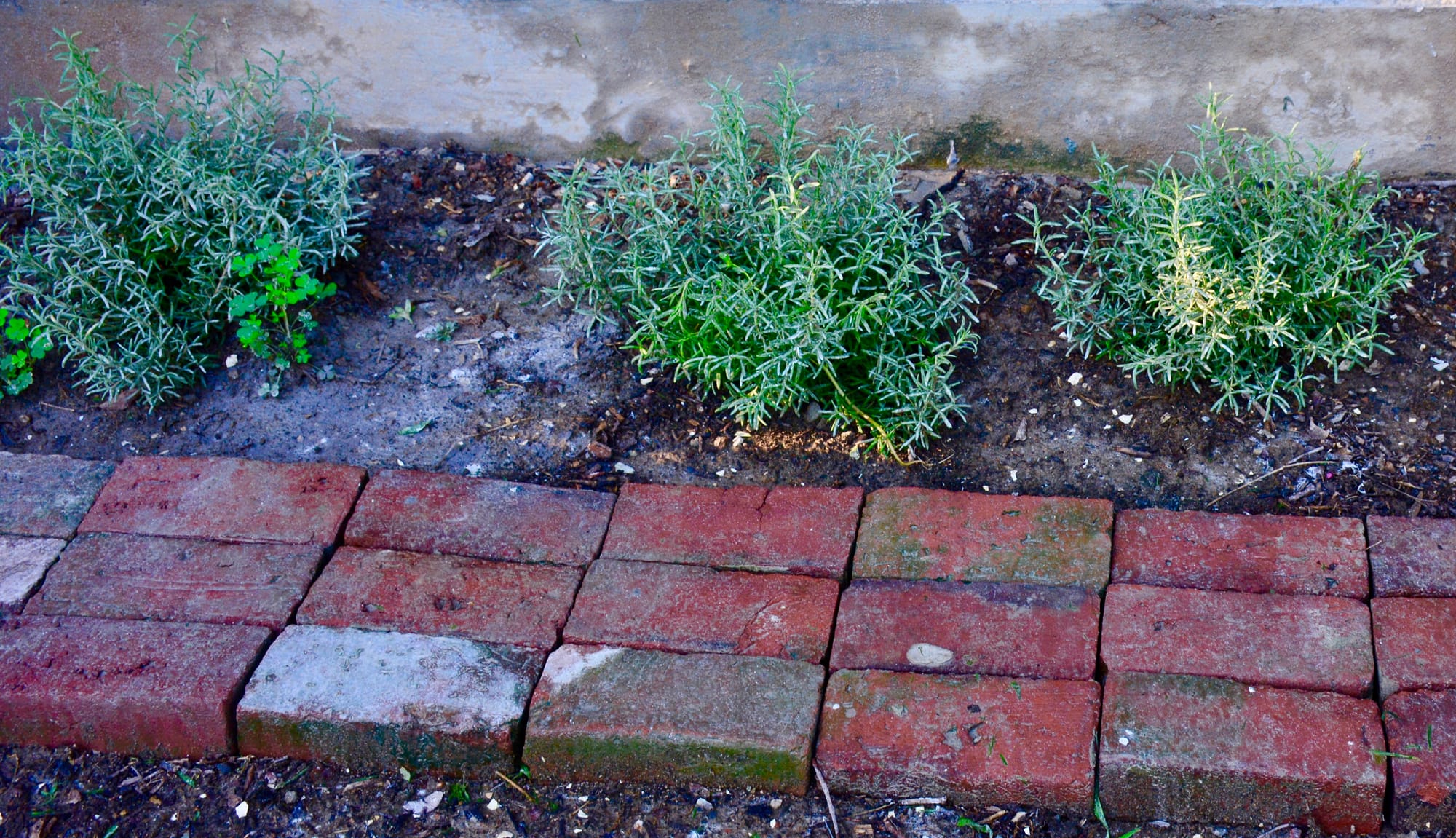 Rosemary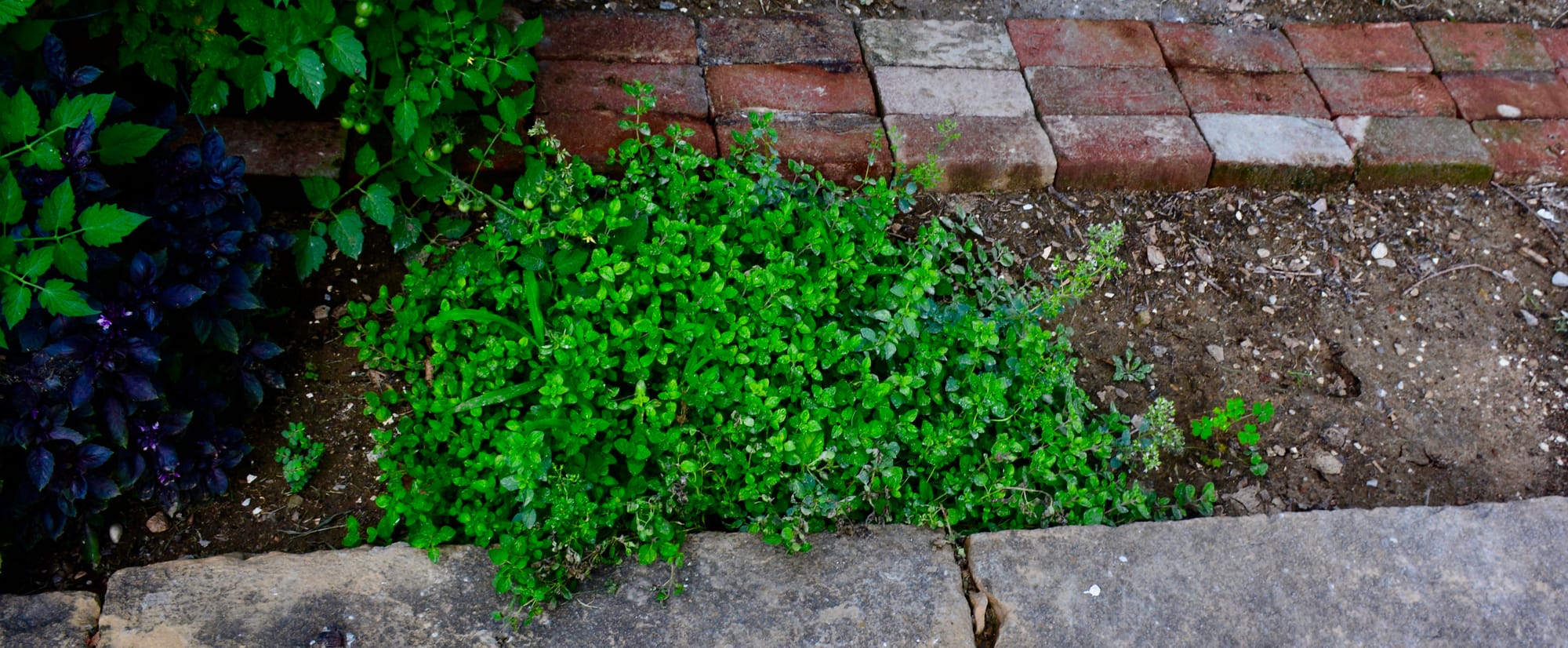 and Thyme
---
go to CAPEview