---
It was one year ago today that I moved into my studio flat in downtown Cape Girardeau - it seems like almost yesterday. Time does fly the older you get. So to celebrate one year of living in a beautiful, quaint river city, I wanted to highlight what I really enjoy about living in downtown Cape.


Annie Laurie's

My new apartment in downtown Cape was for the most part empty when I moved in with the exception of a few favored items I brought from DC. My goal was to furnish my new flat with local finds and fortunately there were quite a few options in the downtown area. Some of my favorite things that I acquired include an industrial desk where I write, a gray Barcelona chair where I curl up and read, and a classic wooden table where I put together thousand piece puzzles. All three prized finds were purchased from Annie Laurie's.
A big thanks and 'shout - or should I say shop - out' to an eclectic emporium on Broadway for helping me furnish my eclectic flat just off Broadway.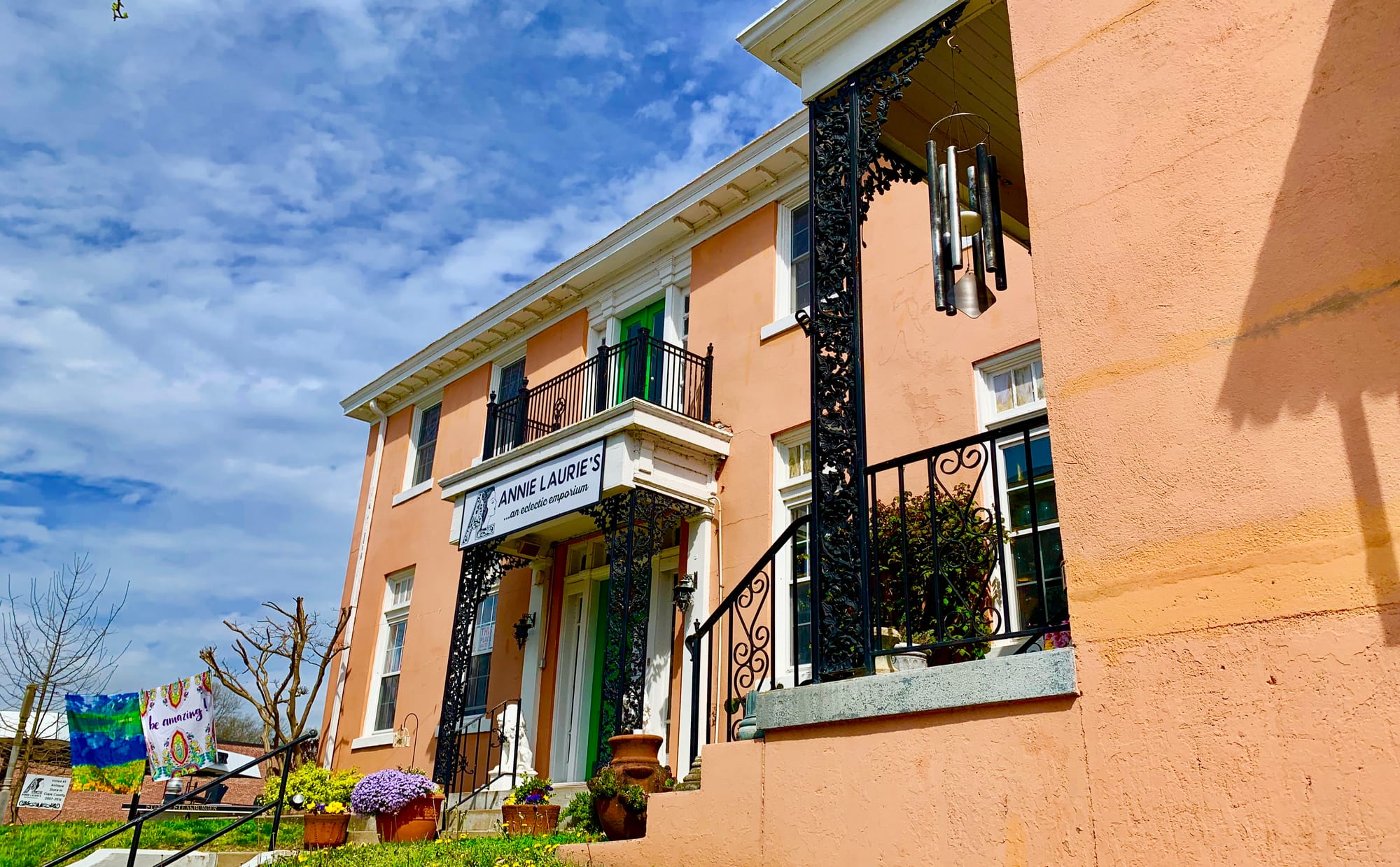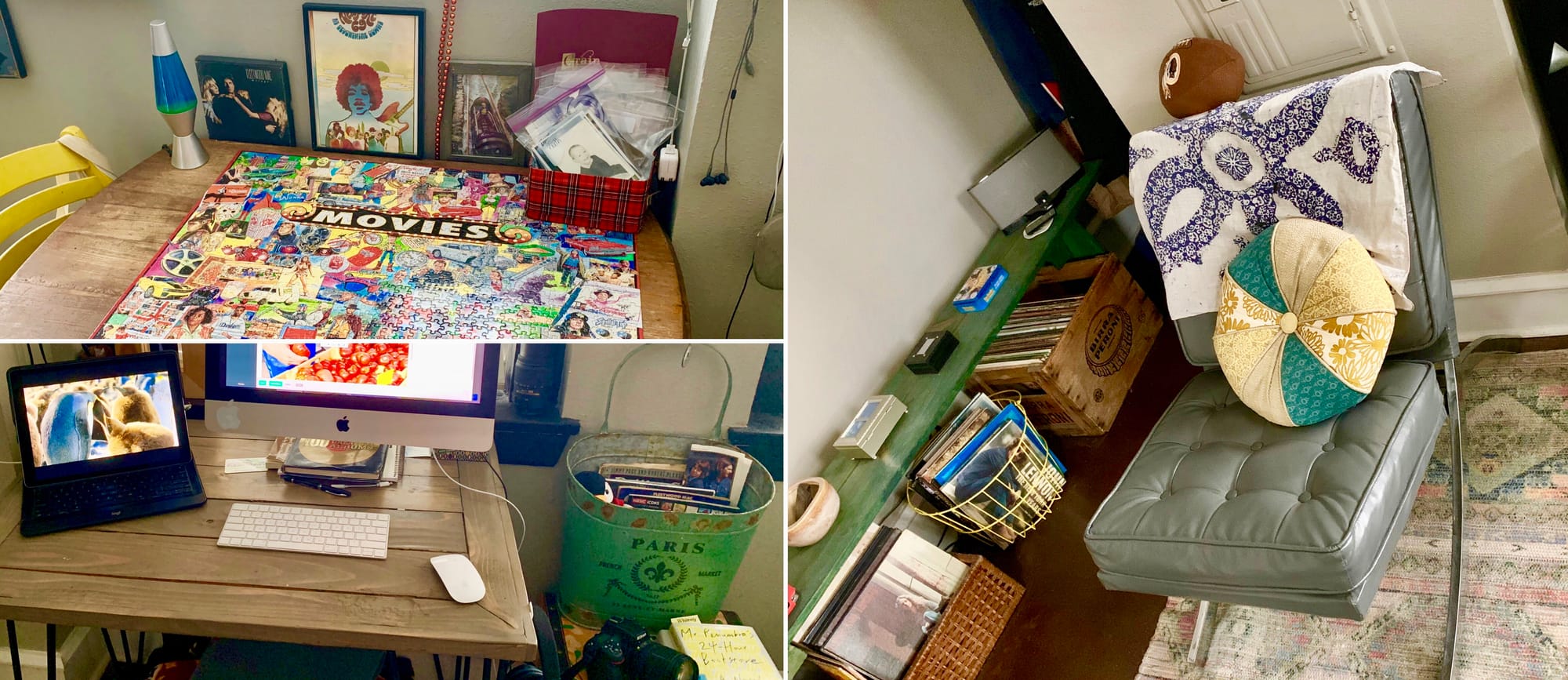 ---
The Cape Riverfront Farmer's Market

You know your life is simple when a weekly highlight is visiting the Cape Riverfront Farmer's market on Saturday mornings - I wouldn't have it any other way. Local produce from fresh greens to summer tomatoes to sweet blackberries to delicious homemade salsa can be bought at the market - such a great way to eat healthy while supporting area farmers. An added plus is the variety of musicians that perform for market goers, along with an occasional freshly made glazed doughnut. Just three more weeks before the new season begins. I don't know what I've been anticipating most - season eight of Game of Thrones or the start of this year's Riverfront Market.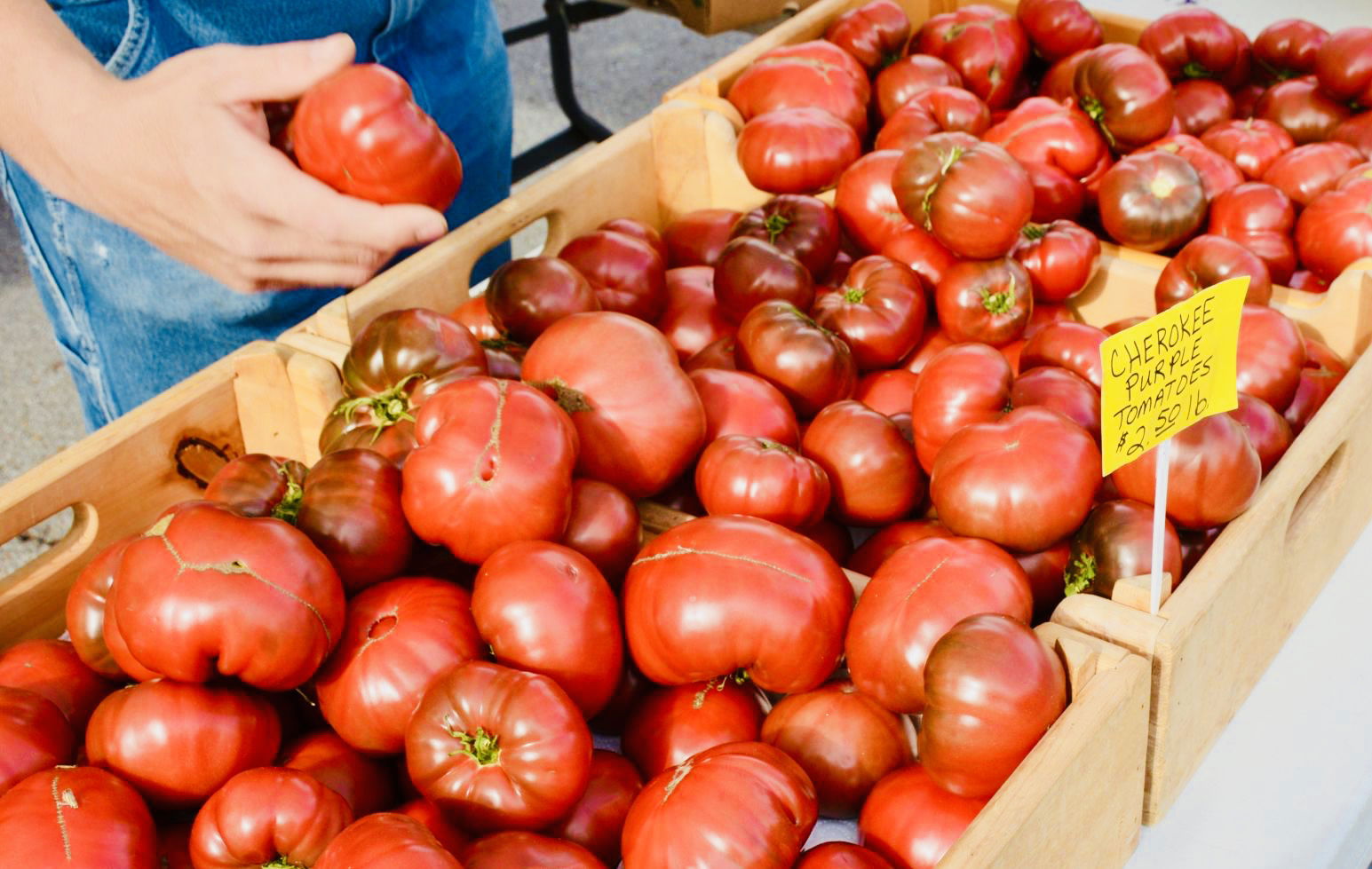 ---
Downtown on Main Street
Located down on Main Street between Broadway and Independence are various shops and restaurants that I have enjoyed since I've arrived here.

Some of my favorite Main Street restaurant dishes are spicy steamed shrimp at Broussard's, tangy buffalo chicken wings at HotShots, fresh pasta and meatballs at Gabriel's, warm sea scallops at 36, smooth ice cream at Sugar Chic, savory turkey panini at Socials and cold beer at Rude Dog Pub.
And on the shopping side, there is Annie-Em's for one of a kind home goods, Pastimes Antiques for unique finds, Zickfields for treasured Christmas gifts and Hempies for the smell of nag champa and eco-friendly rice love bags that help fight hunger when you purchase one.
Who needs shopping malls and food courts when downtown Cape has such a refreshing and diverse Main Street - perfect for classic shopping and delicious dining.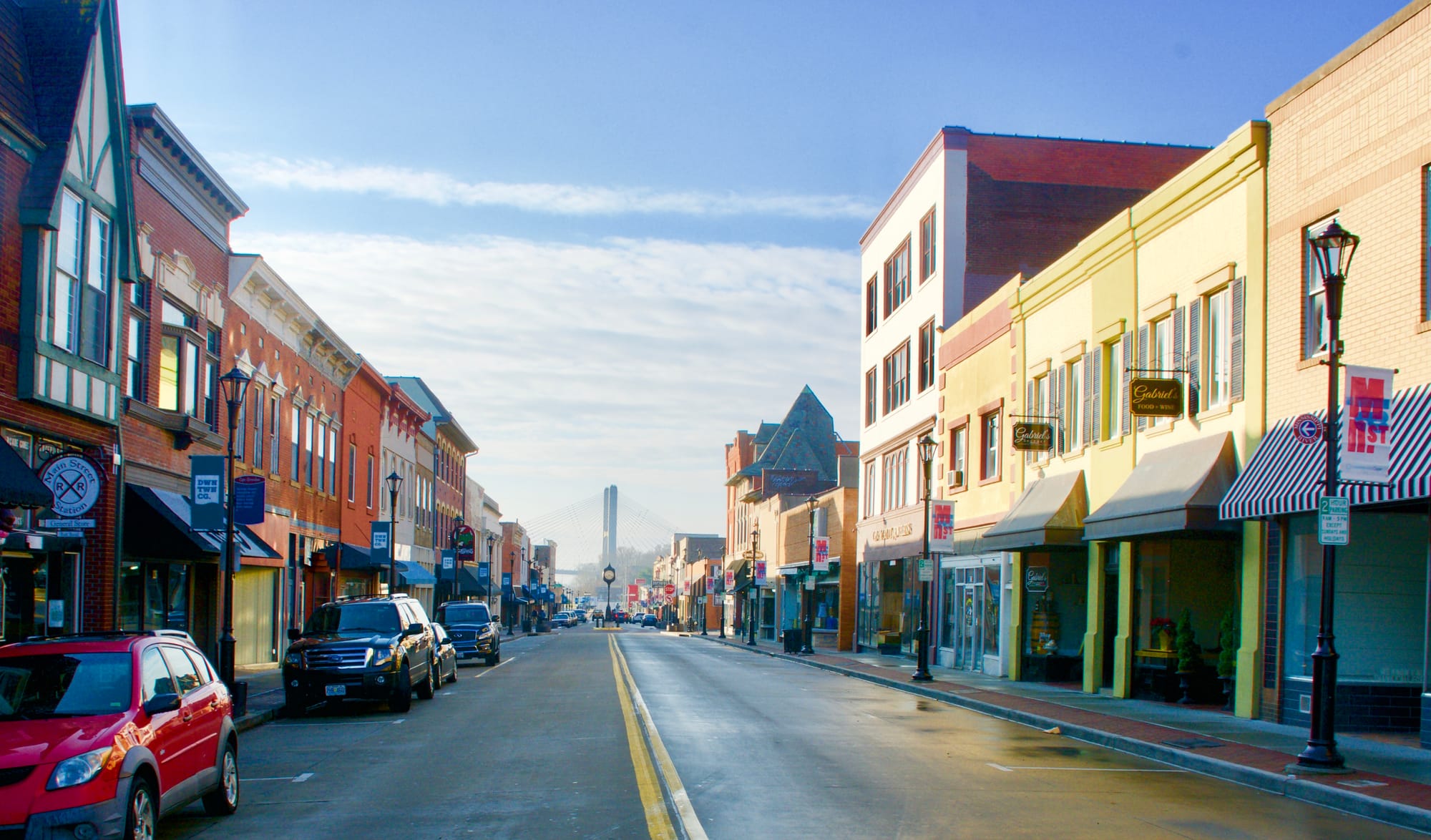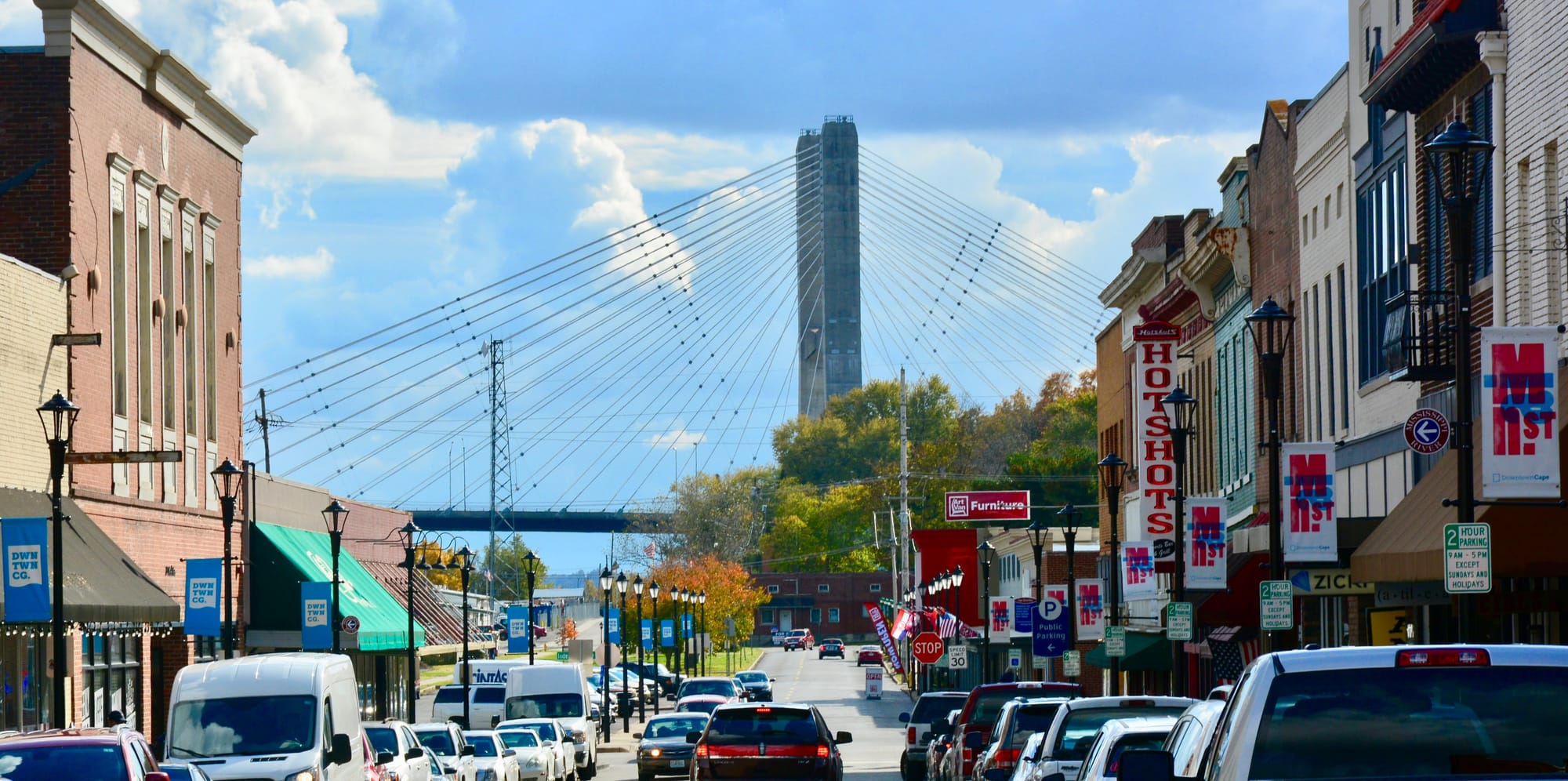 ---
Old Mississippi River Scenic Overlook Park

There is a certain bench that I enjoy sitting on when I visit the overlook park - it's perfect for writing, resting or just enjoying the scenic river. The park sits at the corner of the Mississippi River and the Bill Emerson Memorial Bridge on the river campus of Southeast Missouri State University. A serene green space that is an oasis in the river city.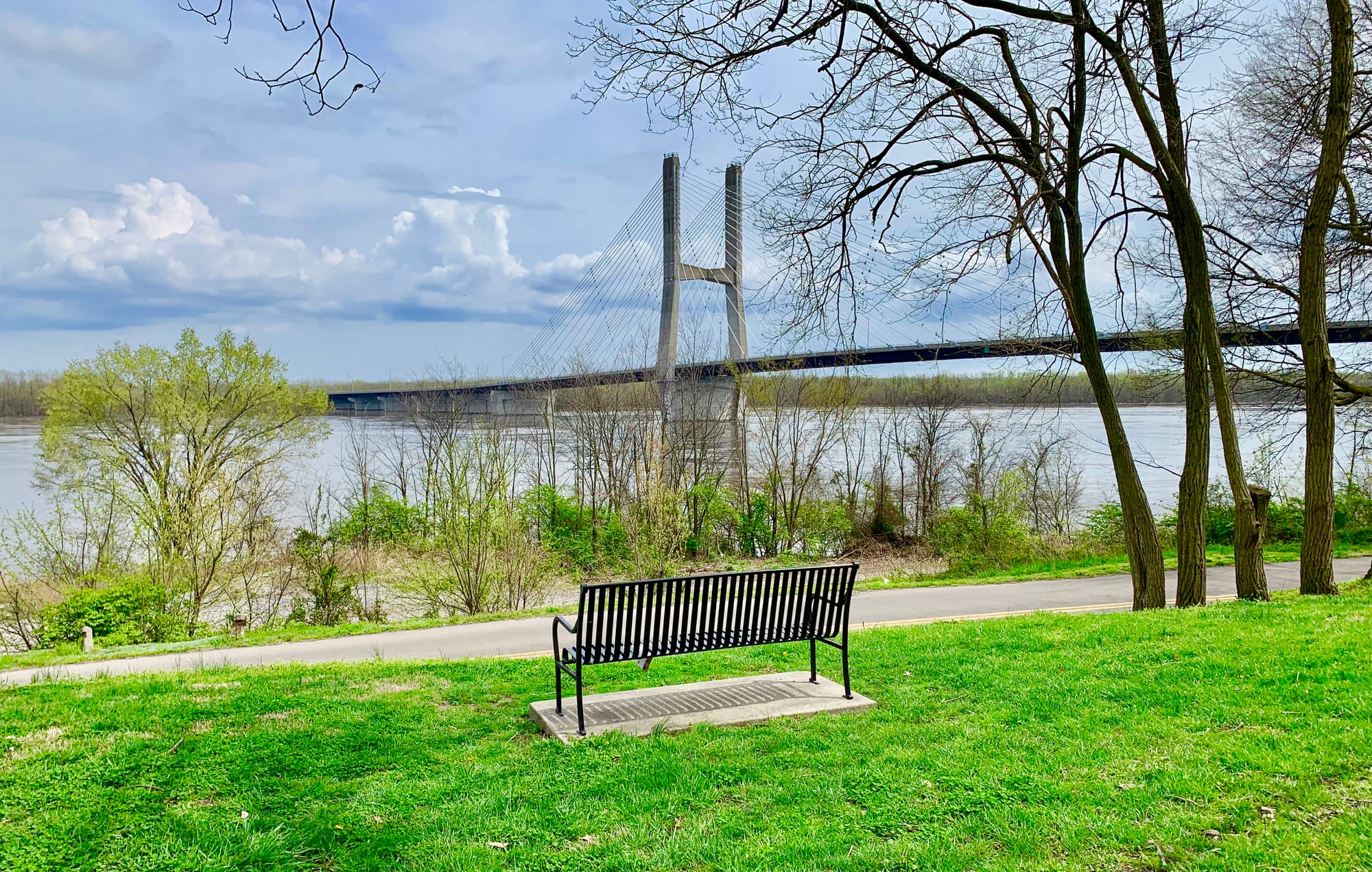 ---
The Mississippi Riverfront Park

When I made my decision to move to Cape, all I wanted was to find a comfortable place near the river - I succeeded as I live only four blocks away in a flat located just off Broadway.

And I visit the river often. Sometimes to sit and enjoy the view, sometimes to people watch, sometimes to listen to music, and sometimes to meditate or connect with God. I also love riding up and down the riverfront bike trail on my beach cruiser, which I renamed my green river cruiser. And if one of the paddle wheelers are docking at the Cape, you can guarantee that I'll be there enjoying the steamboats. Thanks "old man river" for being one of the best things about downtown Cape G.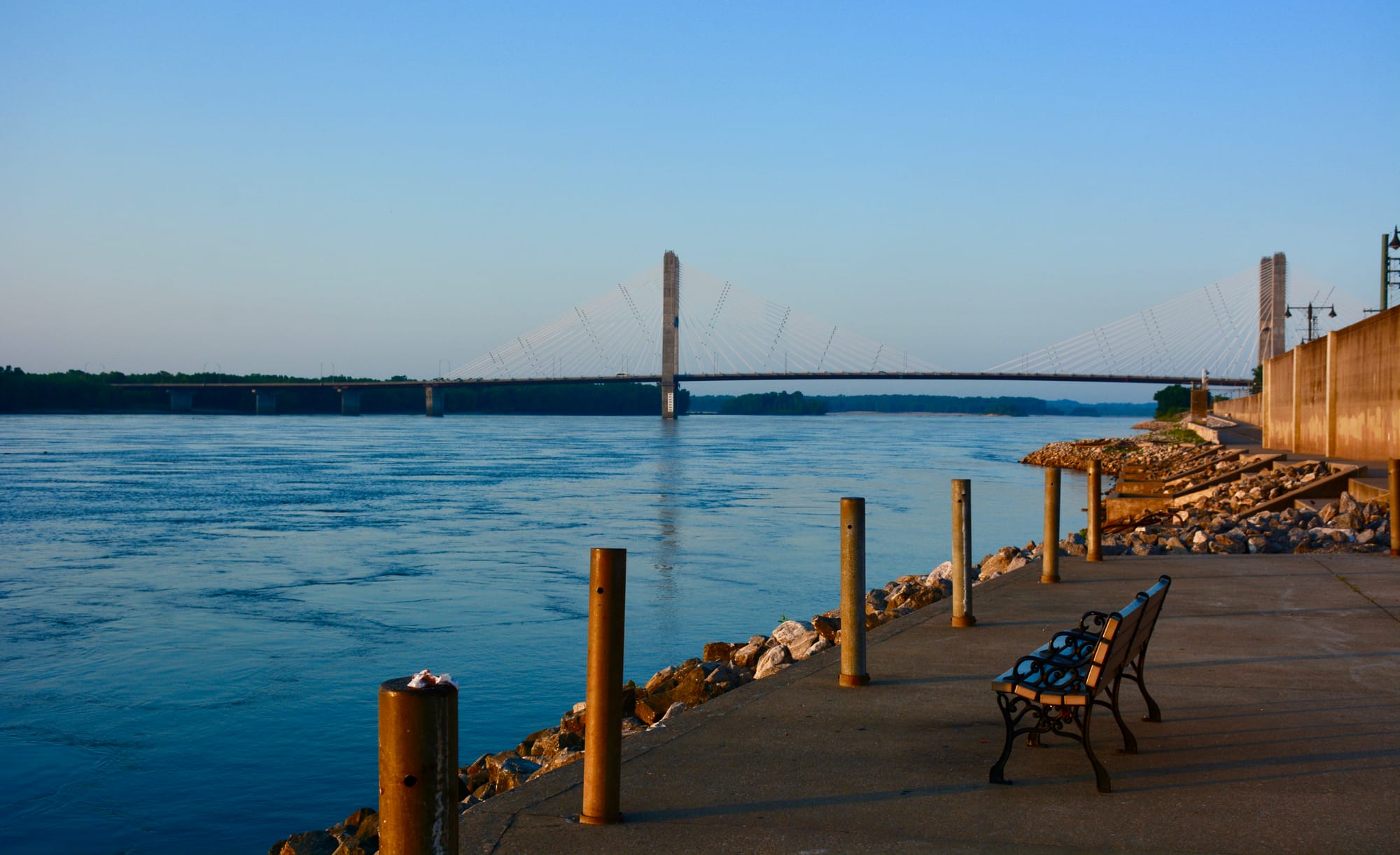 ---
Ready for year two...