---
Historical homes. Distinctive character. Tree lined streets.
After one stroll through this beautiful neighborhood, I could see why the Boulevard Local Historic District was created in 2009 to maintain the uniqueness of this community located between Capaha Park and SEMO University.
---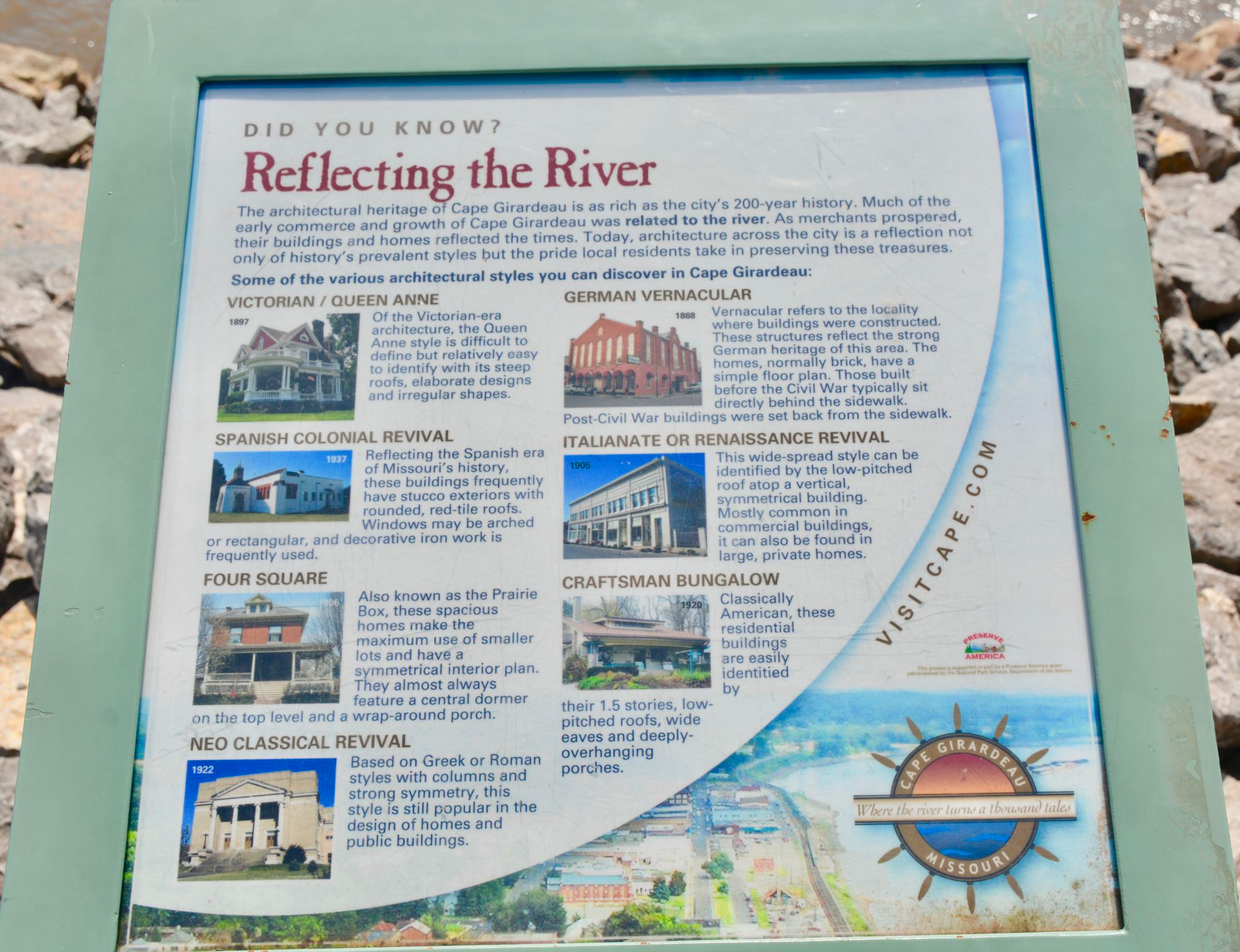 ---

With camera in hand, I slowly walked through the boulevard and snapped photographs of some of these beautiful homes reflecting the rich river history as noted in the placard above. The following were some of my favorites - hopefully, I identified their style correctly.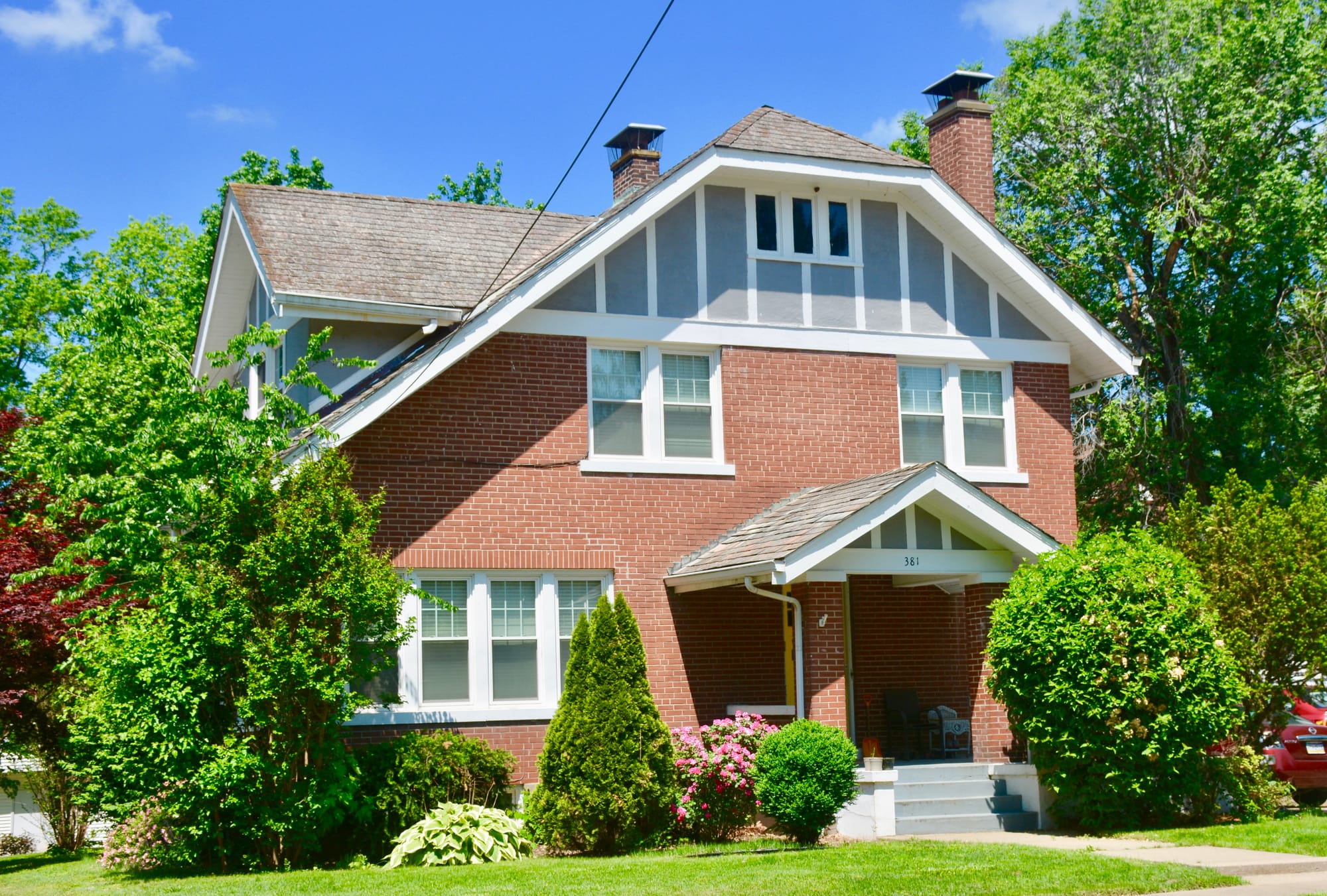 Victorian / Queen Anne
When photographing this home, I thought how quirky the architect must have been to come up with this design. A brilliant quirkiness with such a unique look. I love the two chimneys - this house must have been warm during the cold Missouri winters.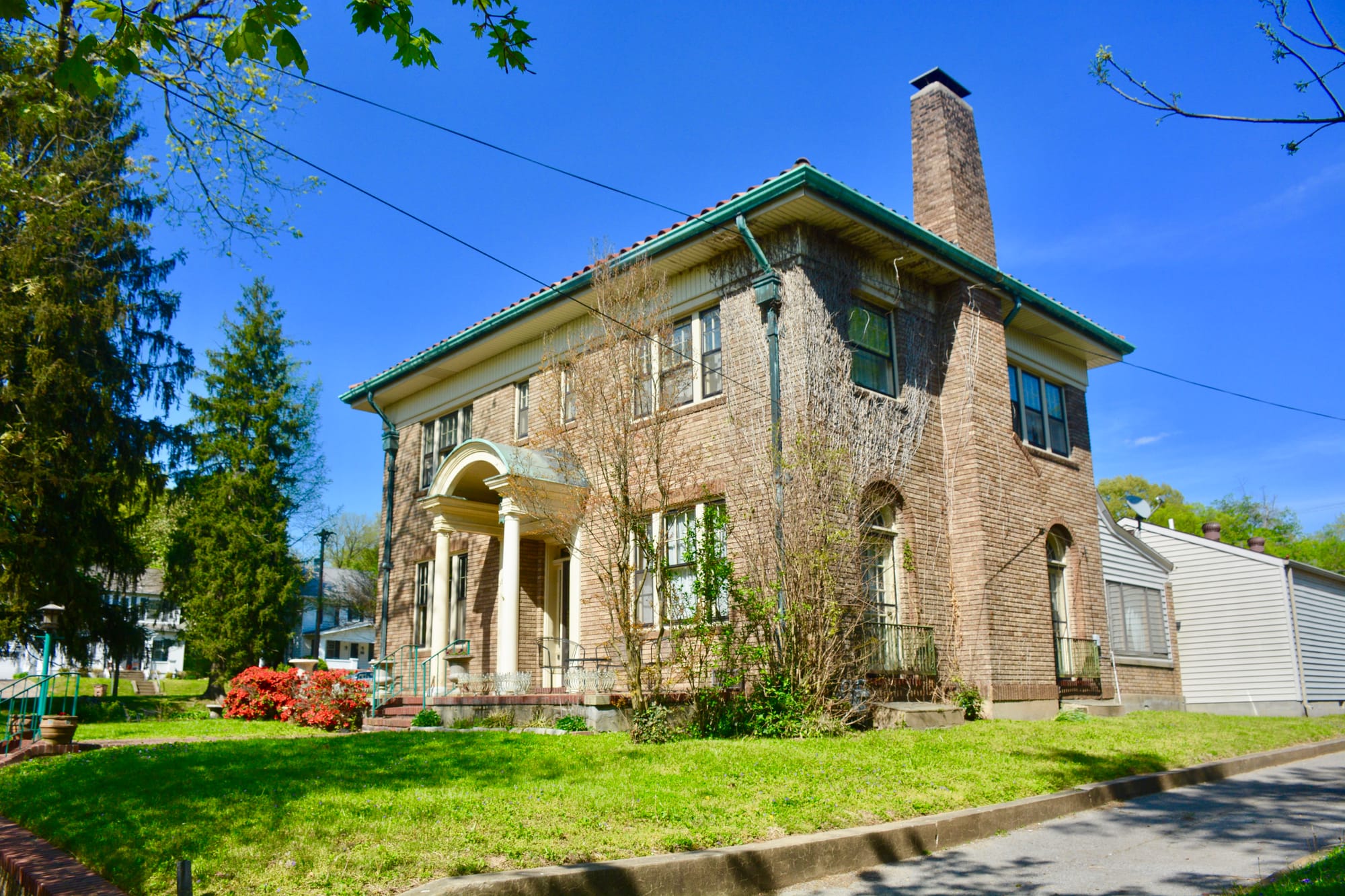 Neo Classical Revival
This was one of my favorite homes with its ground-to-sky chimney, arch windows, and the brick steps leading up to the column domed entrance. How interesting is the green border on the extended rooftop?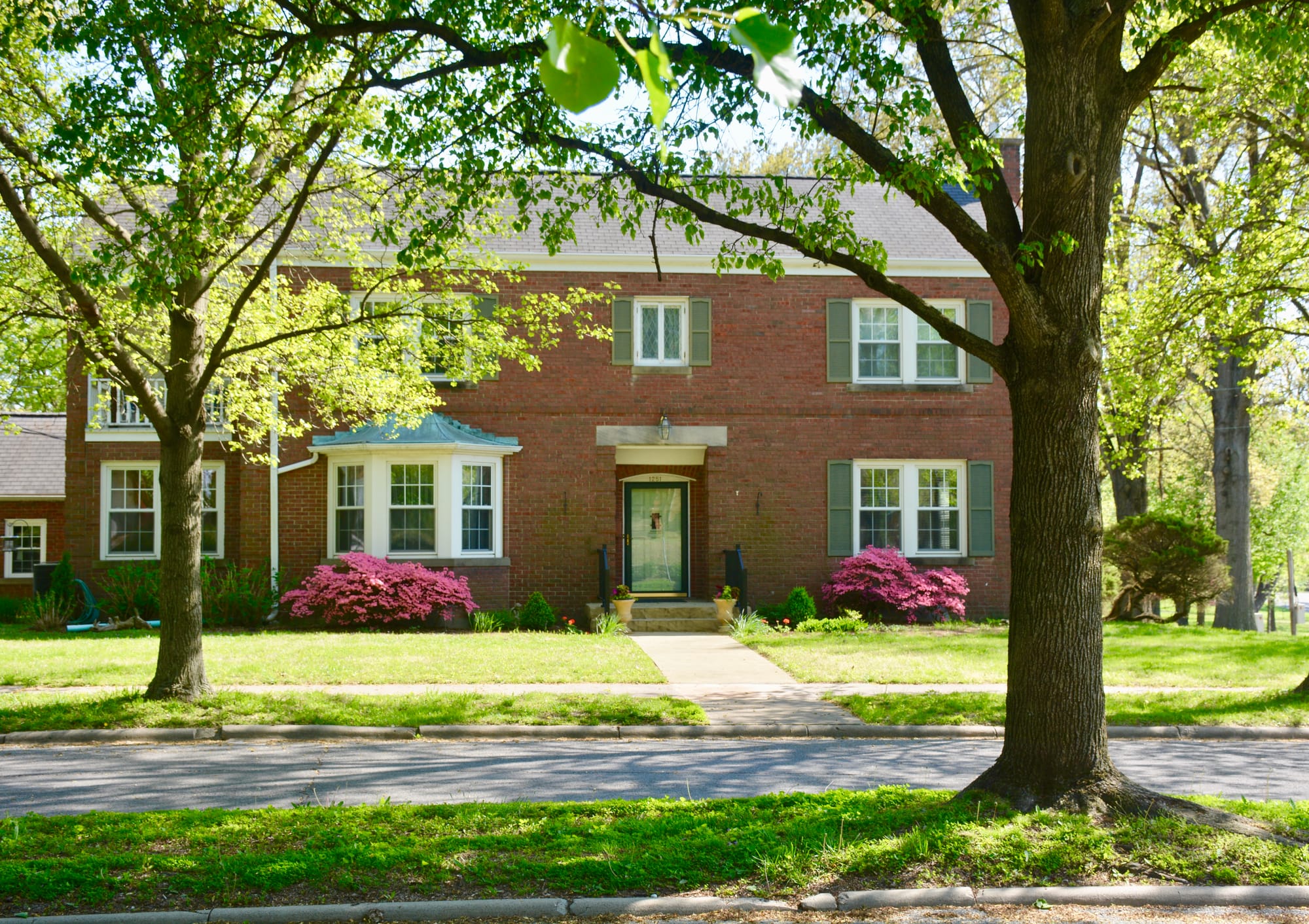 Renaissance Revival
People who take pride in their homes always have such beautifully landscaped yards and this was one of my favorites - primarily for its simplicity. Another standout of this home was the choice of the green shutters which contrasted nicely against the red brick.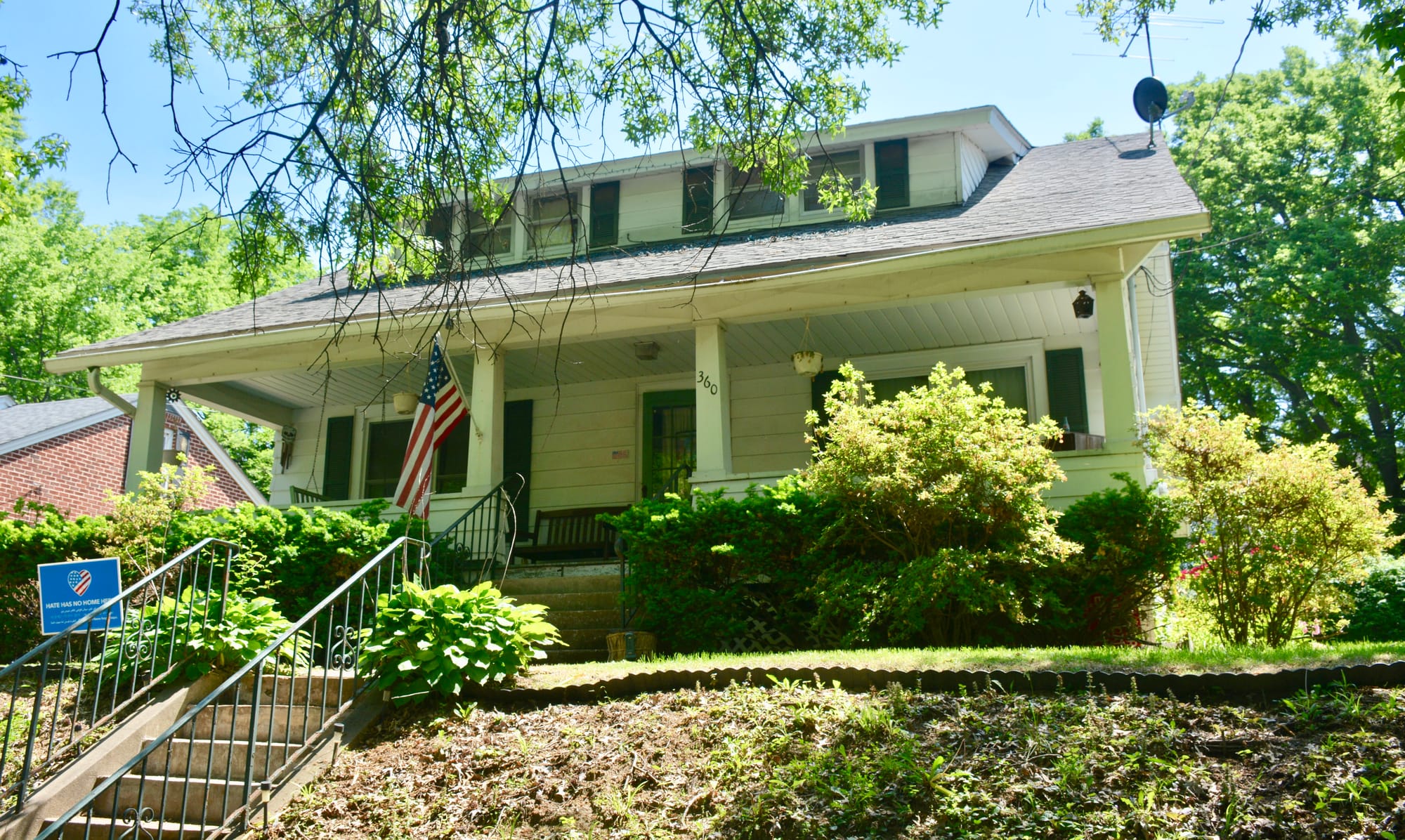 Craftsman Bungalow
I really like how many of the homes had steps leading up from the road to their yard and porch. And what an inviting porch to sit on - sipping iced tea and enjoying the warm summer breeze.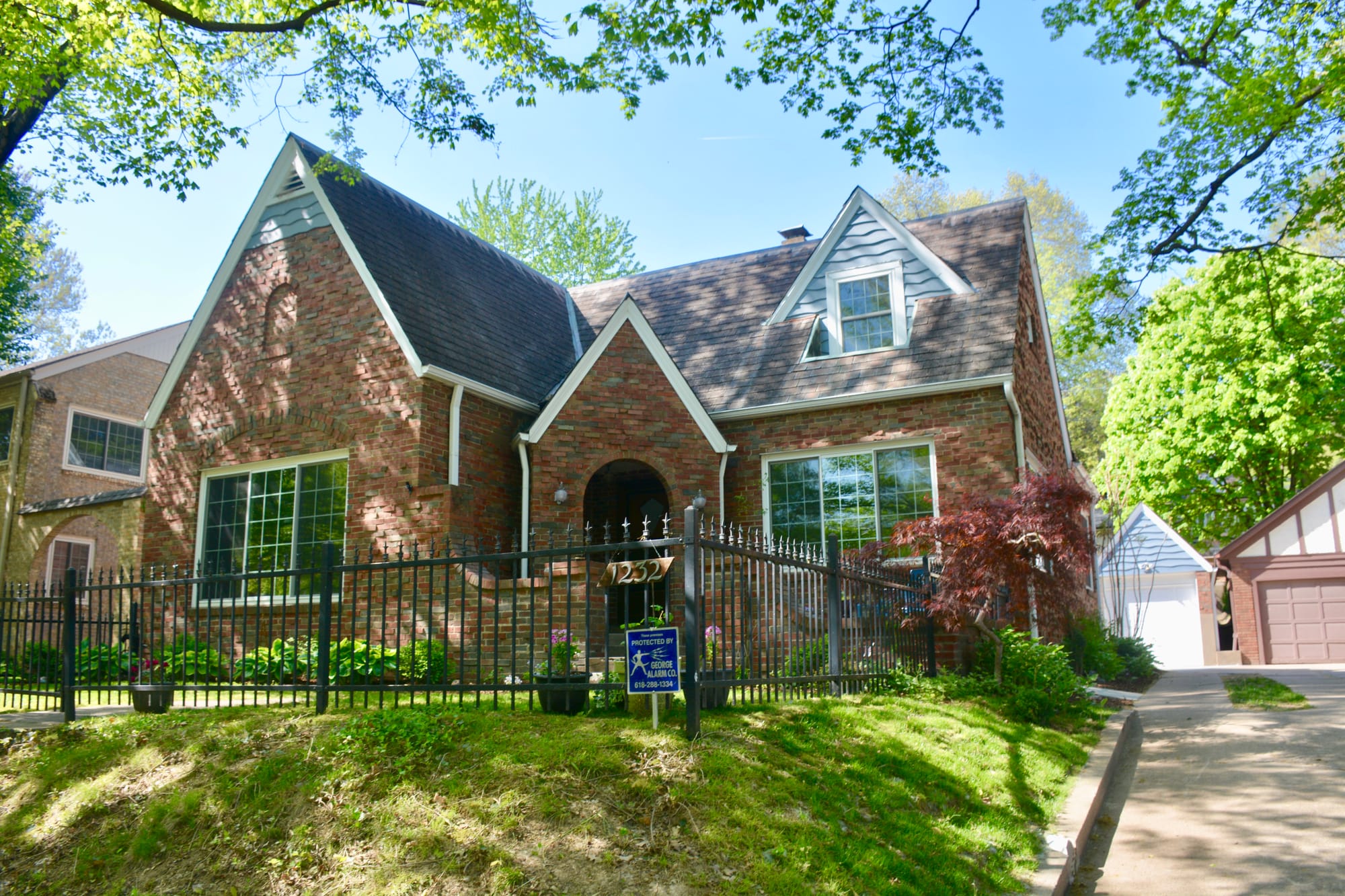 Victoria / Queen Anne
This was one of the few houses with a fence - a classic iron wrought.
Notice that the garage is located behind the house. As the automobile became more accessible in the early 20th century, this was common in most middle class neighborhoods who could afford to buy a car.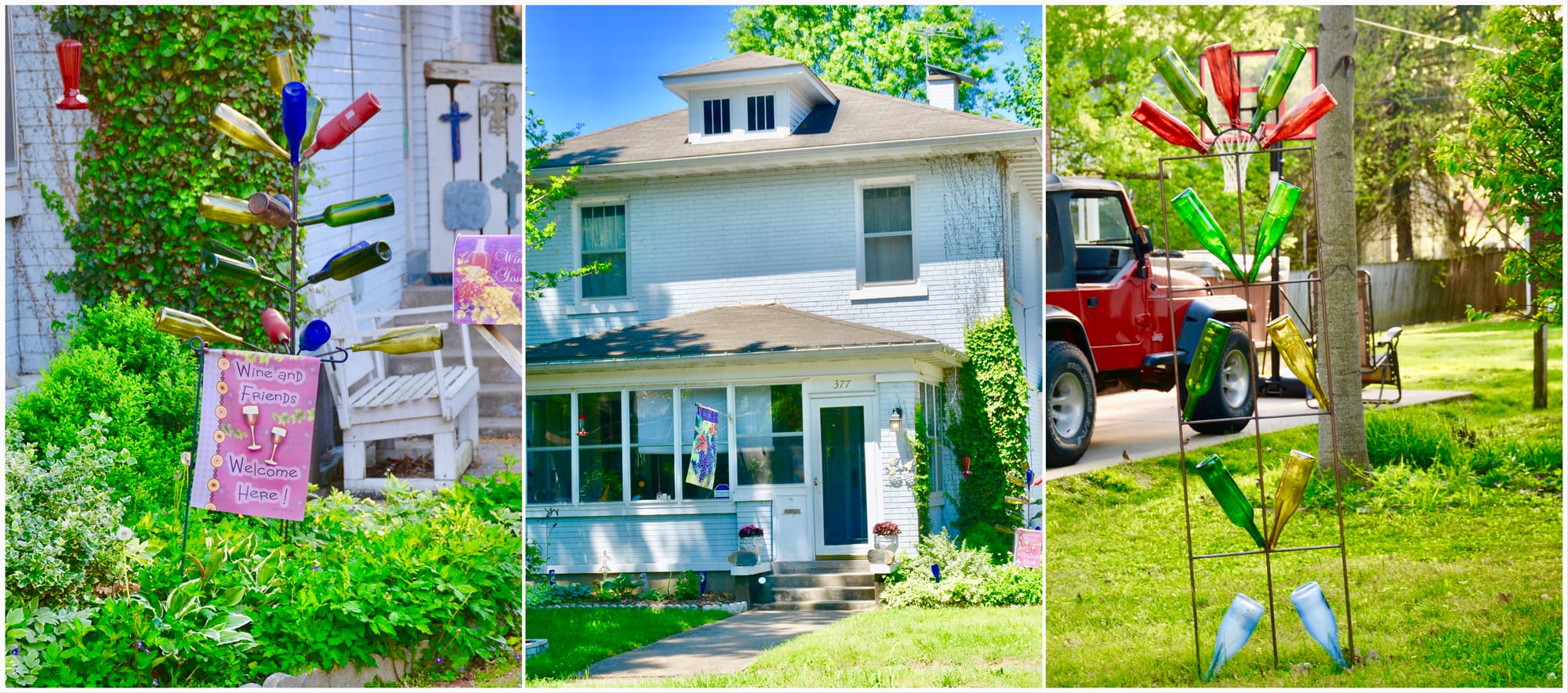 Four Squa

re


Also known as the Prairie Box, this house definitely stood out from the other homes with its bright bottle displays and its "Wine a little, You'll feel better" mantra. It just screamed "we dare to be different!"
I'm assuming it met the historic district requirements or was maybe grandfathered in.
The funky house on the boulevard!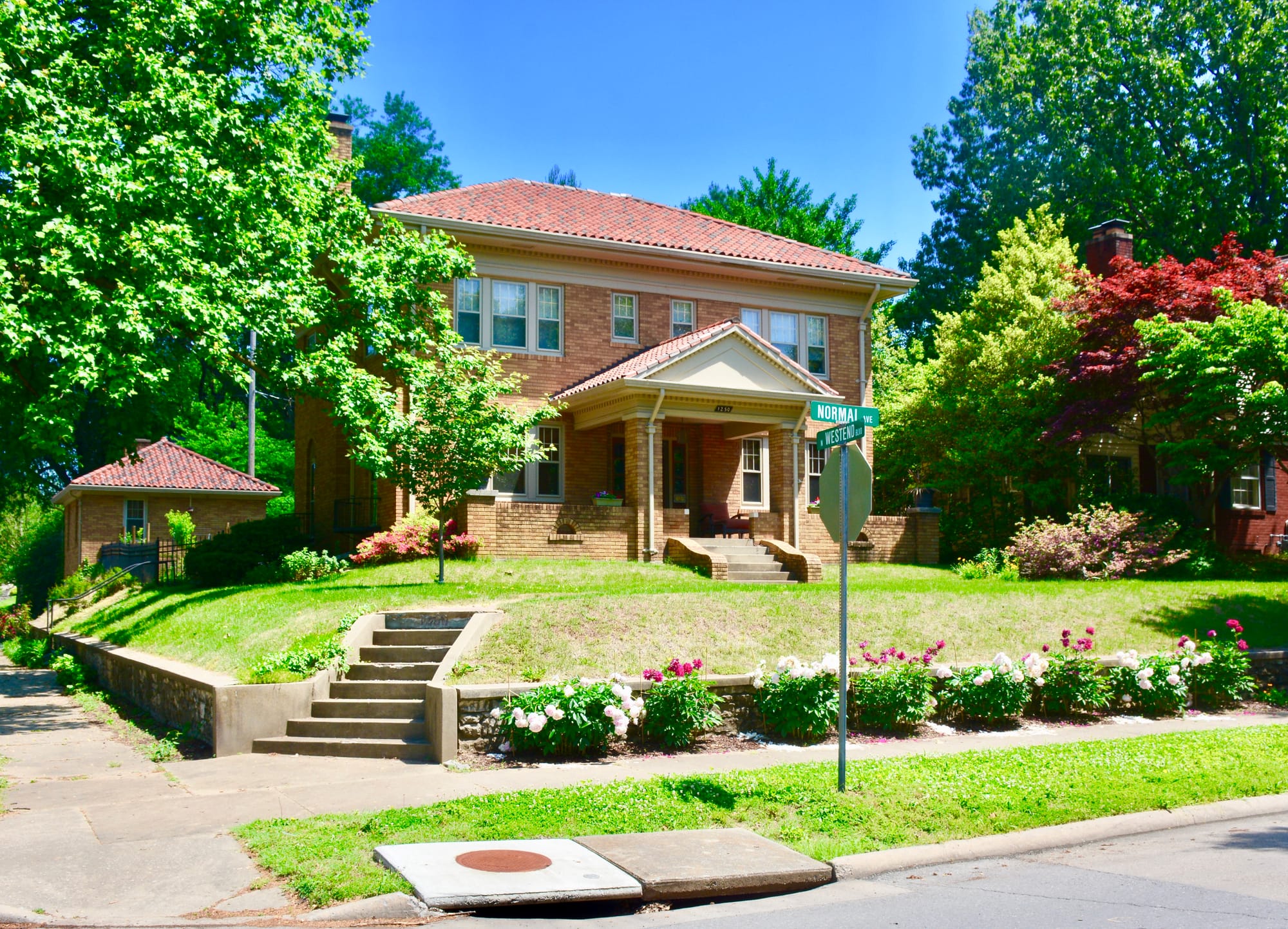 Italian Renaissance Revival


This house sits at the corner of Normal Avenue and the West End Boulevard. The corner stone steps, the spring flowers planted by the small stone wall, and the brick roof were the highlights.

The Boulevard Local Historic District should definitely be included on the list of things to do when visiting the Cape.
And if you live in Cape and never been through this neighborhood, what are you waiting for?





---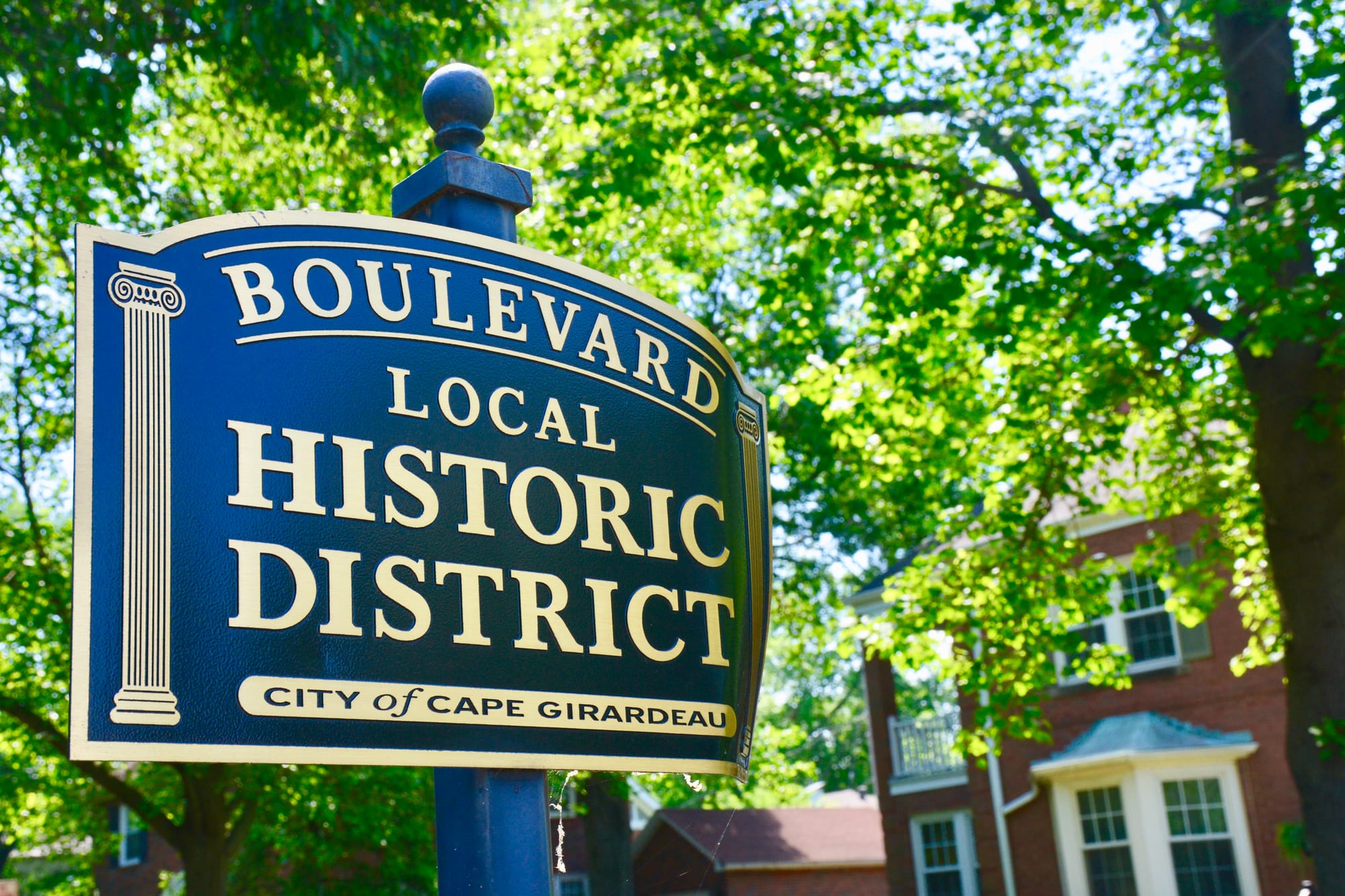 ---