go to CAPEview
---
Some folks are particular about what they eat and won't try anything new - not me! I love when I go to the Saturday morning Cape Riverfront Marketand find something new to try. A few weeks ago it was a spicy lettuce mix - and I found it to be delicious in more ways than one.
Don't be afraid to mix up your lettuce - try one of these easy recipes...
---
Spicy Chicken Salad with Apple (or pears)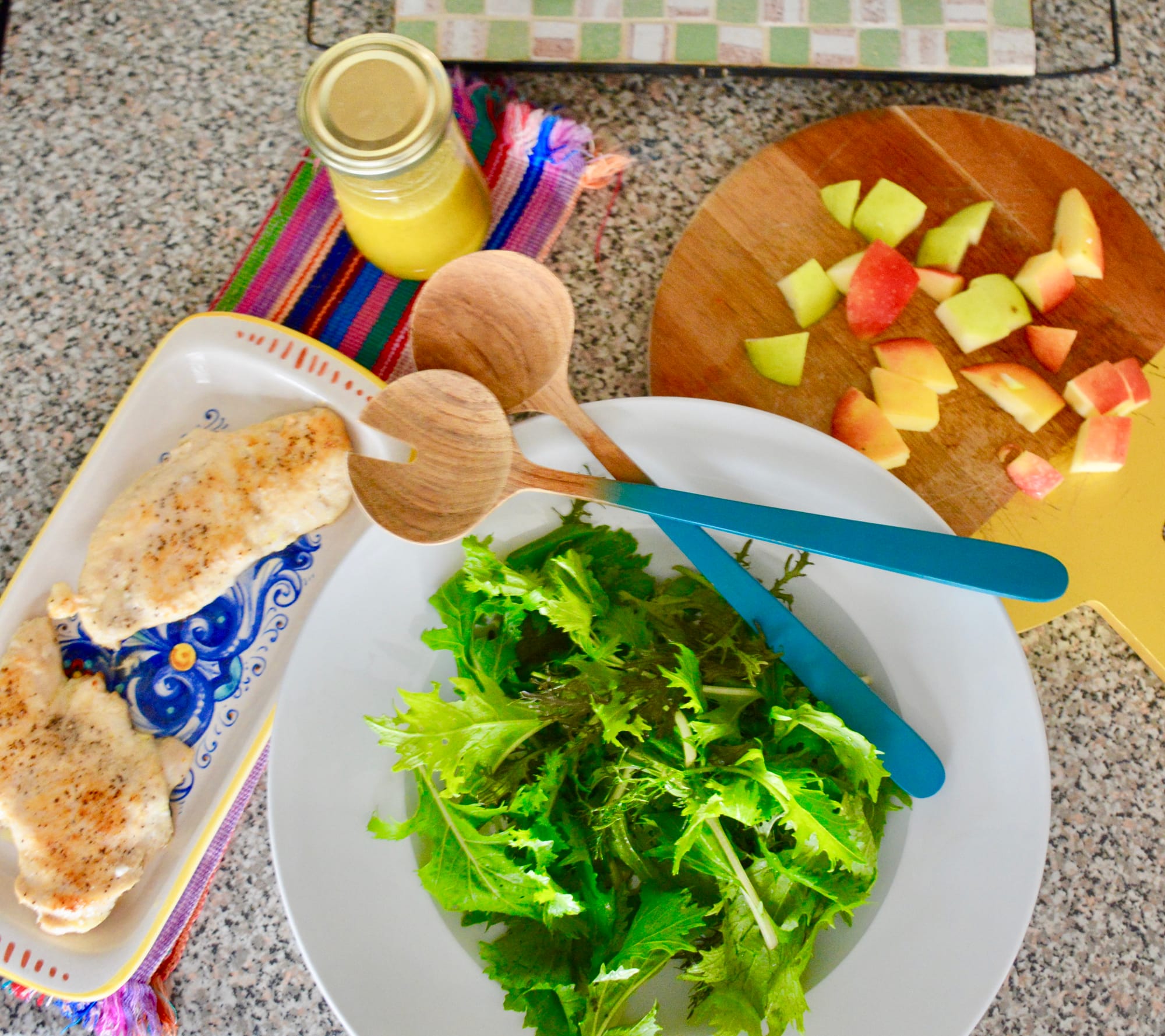 ---
Less is more. At least that is my sentiment as I get older. I remember salad bars at restaurants where I would create a salad with almost every item available - sometimes I couldn't even find the lettuce. It got lost in the mix along with all the dressing.

These days I prefer a simple salad where the lettuce is the star - I especially like the spicy lettuce mix from the Laughing Stalk vendor at the market. Just healthy deliciousness - here is one of my favorite simple salad recipes:

Bake or saute boneless skinless chicken breasts to your liking - I like salt, pepper, garlic powder and a little cayenne for seasoning.
Put the spicy lettuce mix in a large salad bowl with a bit of salt and pepper.
Add the chicken breast cut up in small bites. Add apple pieces - pears would also be nice. (I like to cut up the apple slices and place in a baggie with lemon juice for about an hour before adding).

I enjoy this salad with one of the following dressings:
1) olive oil and fresh lemon juice (I don't mix the two before sprinkling over the lettuce).
2) dijon mustard, apple cider vinegar, honey, salt, pepper, and olive oil (mix in a jar and pour over - really compliments the spicy lettuce).
---
Spicy Mix Salad with Creamy Dressing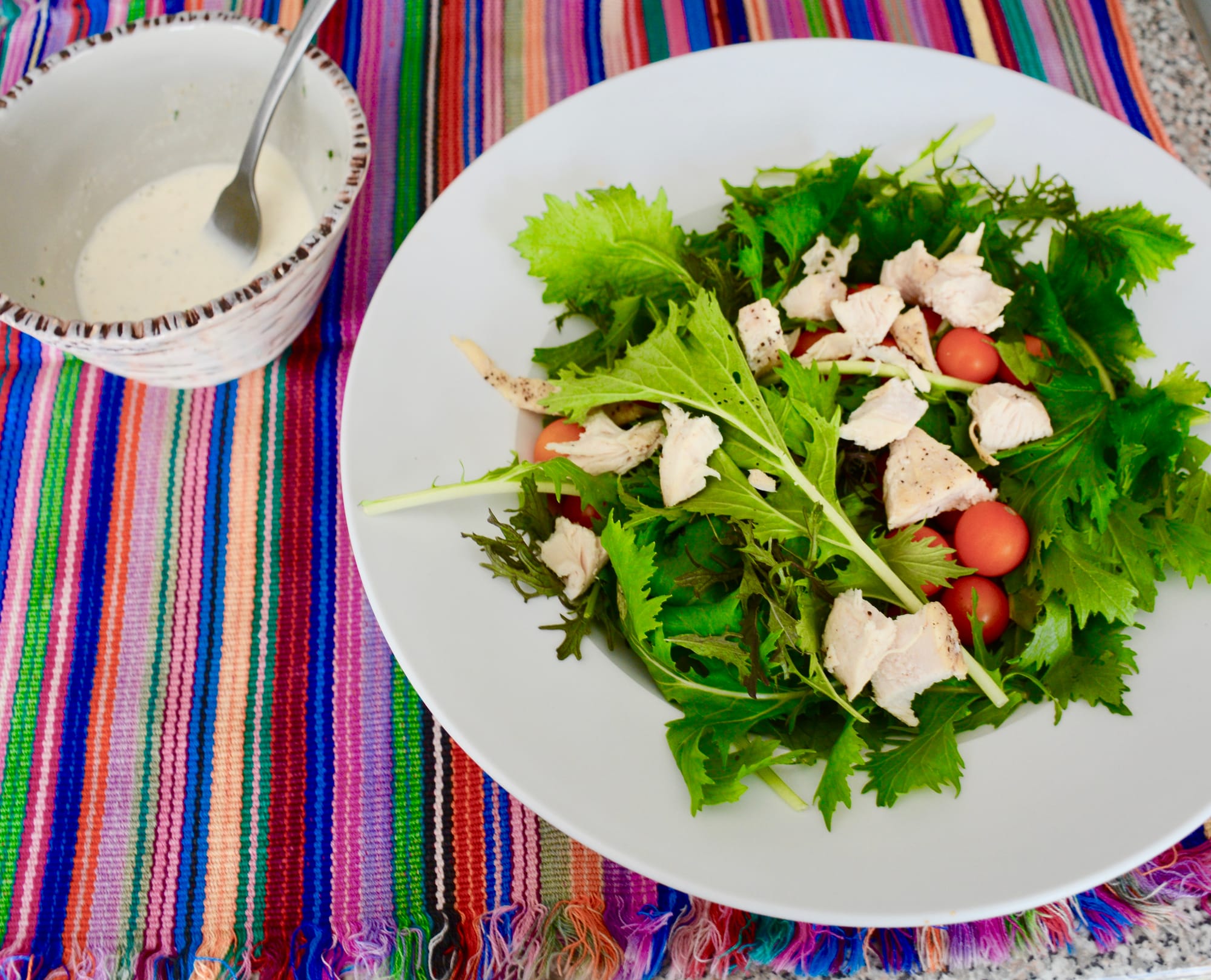 ---
Place chicken pieces, cherry tomatoes, and spicy lettuce mix in a large salad bowl.
Make a creamy dressing with some mayonnaise or greek yogurt (or both), apple cider vinegar, minced garlic, onion powder, fresh chives, salt, and pepper. Mix well and lightly dress the salad. The creamy garlicky dressing pairs nicely with the spicy mix.
I've even made this salad with just the dressing and lettuce. Simple, less and fresh.

---
Bacon, Spicy Mix Lettuce and Tomato (B
sm
LT)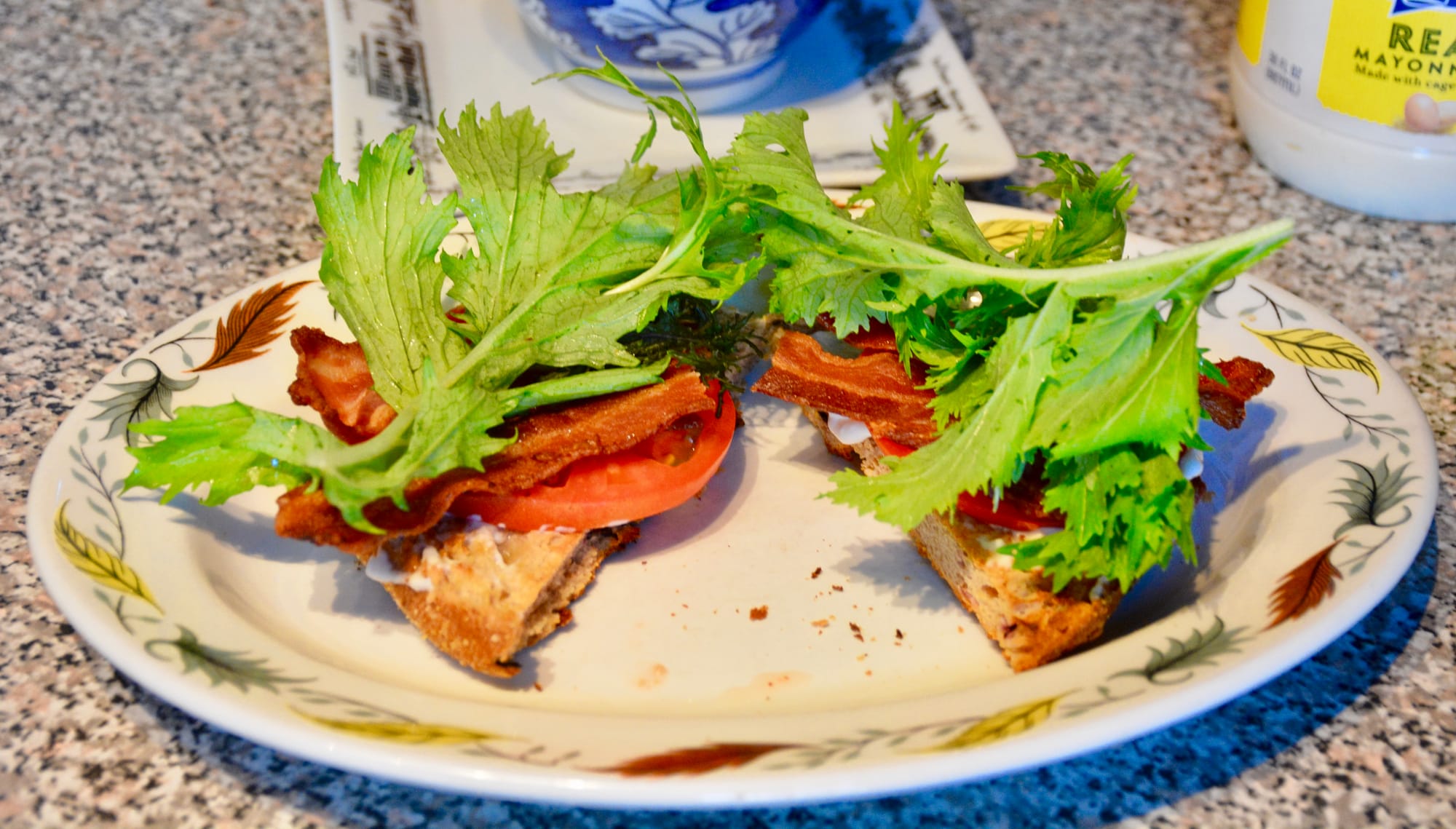 ---
For a while all I wanted for breakfast was a cup of coffee (or two) and a BLT - nothing says 'farm food' more and it's a nice break from my usual grits and eggs.

I love thick cut bacon. And from the farmer's market I like the spicy lettuce, fresh tomatoes, and bread from the Green's Gardens vendor (try the Herb Asiago, Pumpernickel Rye or the Autumn Mix as the sandwich bread).
Just toast the bread, spread the mayo from crust to crust, add the bacon, spicy lettuce and tomato. And if you have a ripe avocado hanging around, add it for a BLTA - creamy yum!

---
The Best Cinnamon Toast!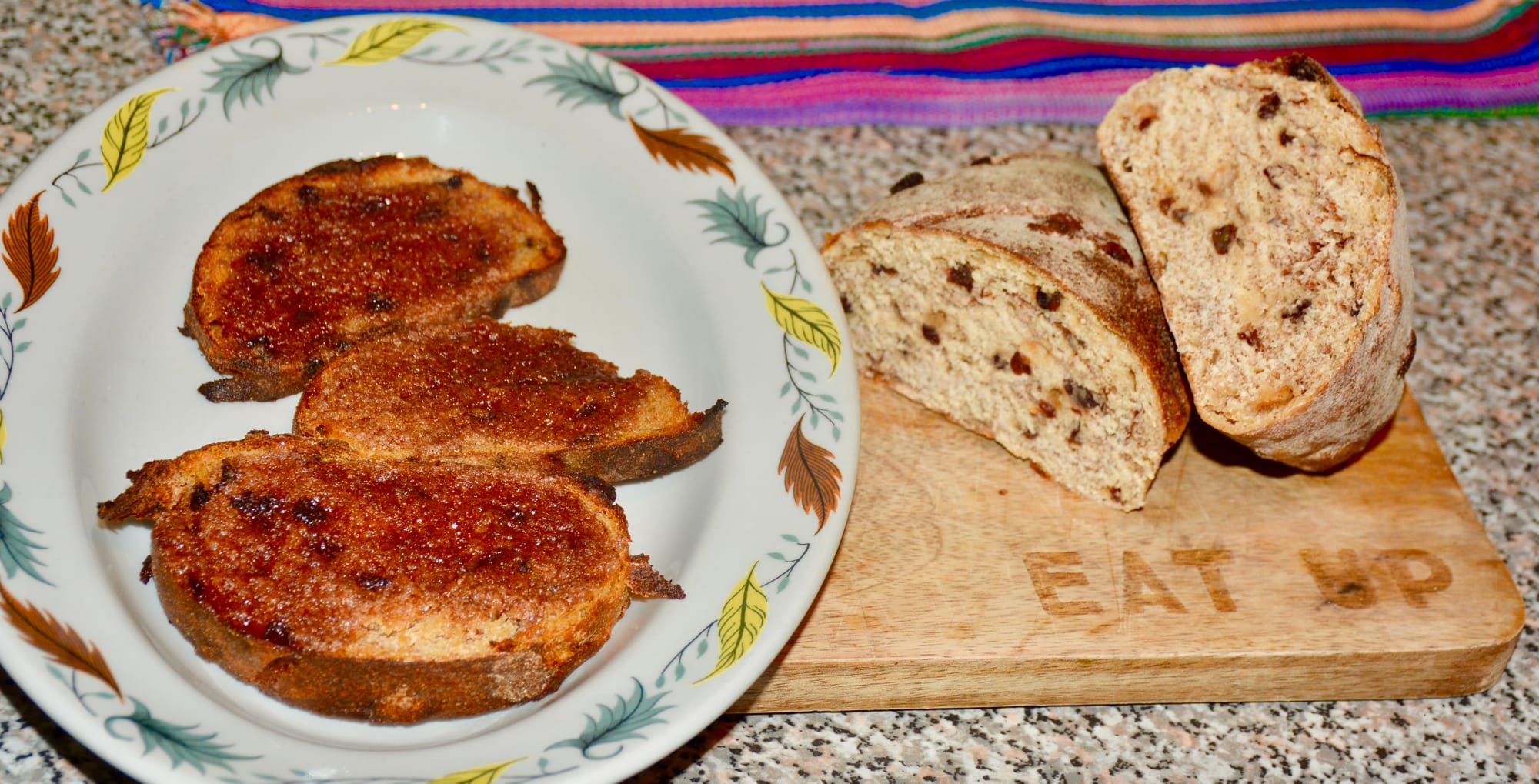 This was how cinnamon toast was made when I was growing up - white bread toast slathered with margarine, sugar and cinnamon. Just no, no, NO!
The best cinnamon toast starts with quality bread and market vendor Green's Gardens' Cinnamon Raisin is the best!
It goes something like this...
Preheat the oven to 375 degrees. Cut the bread in slices and spread with a mixture of softened butter, cinnamon and brown sugar. Bake in the oven for approximately 12 minutes and presto! Pour a cup of coffee or a cold glass of milk and bite into the best and most delicious cinnamon toast. I call it my breakfast dessert - hungry yet?
---
"I think much of my inspiration comes from nature. I feel alive when I take a long hike with my dog or when I just spend time outdoors, appreciating the beauty of this world. I even feel alive and inspired when I walk through farmers markets appreciating and learning about local fruits and vegetables." - Amanda Schull

---
go to CAPEview