go to CAPEview
---
I was sharing with someone my enjoyable eating experience at 36 Restaurant & Bar and they told me that I should check out Celebrations as it was comparable in the Cape fine dining world. This person was absolutely right. I had a most delicious meal in a beautiful, bright space located just off the beaten trail on Bellevue Street - Celebrations, a hidden gem.
---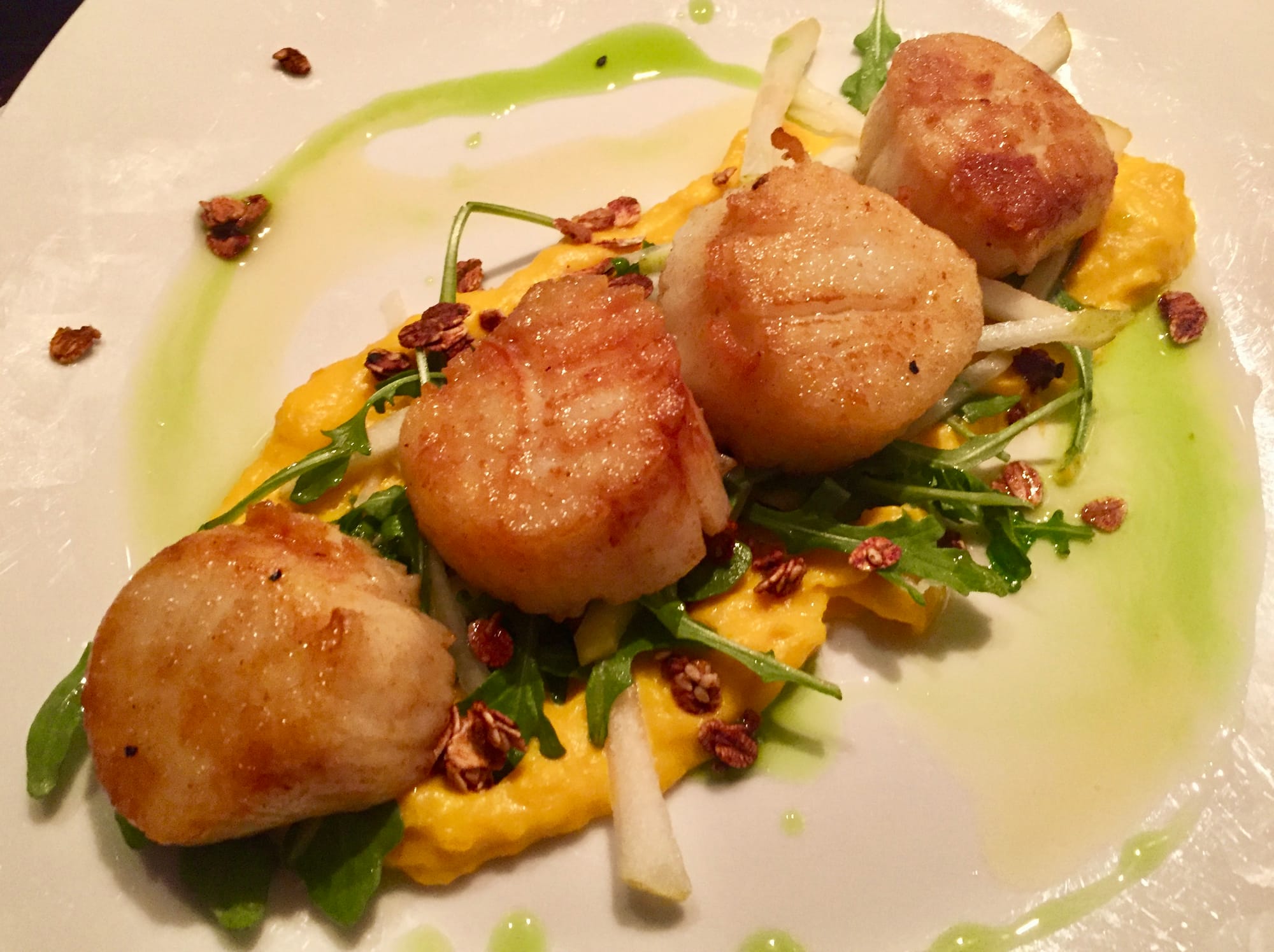 PAN SEARED SCALLOPS
I love scallops and usually order them if they are on the menu, especially when pan seared. A seasonal pumpkin puree, fresh arugula and pear complimented the perfectly seared scallops that simply melted in my mouth as I savored each delicate bite.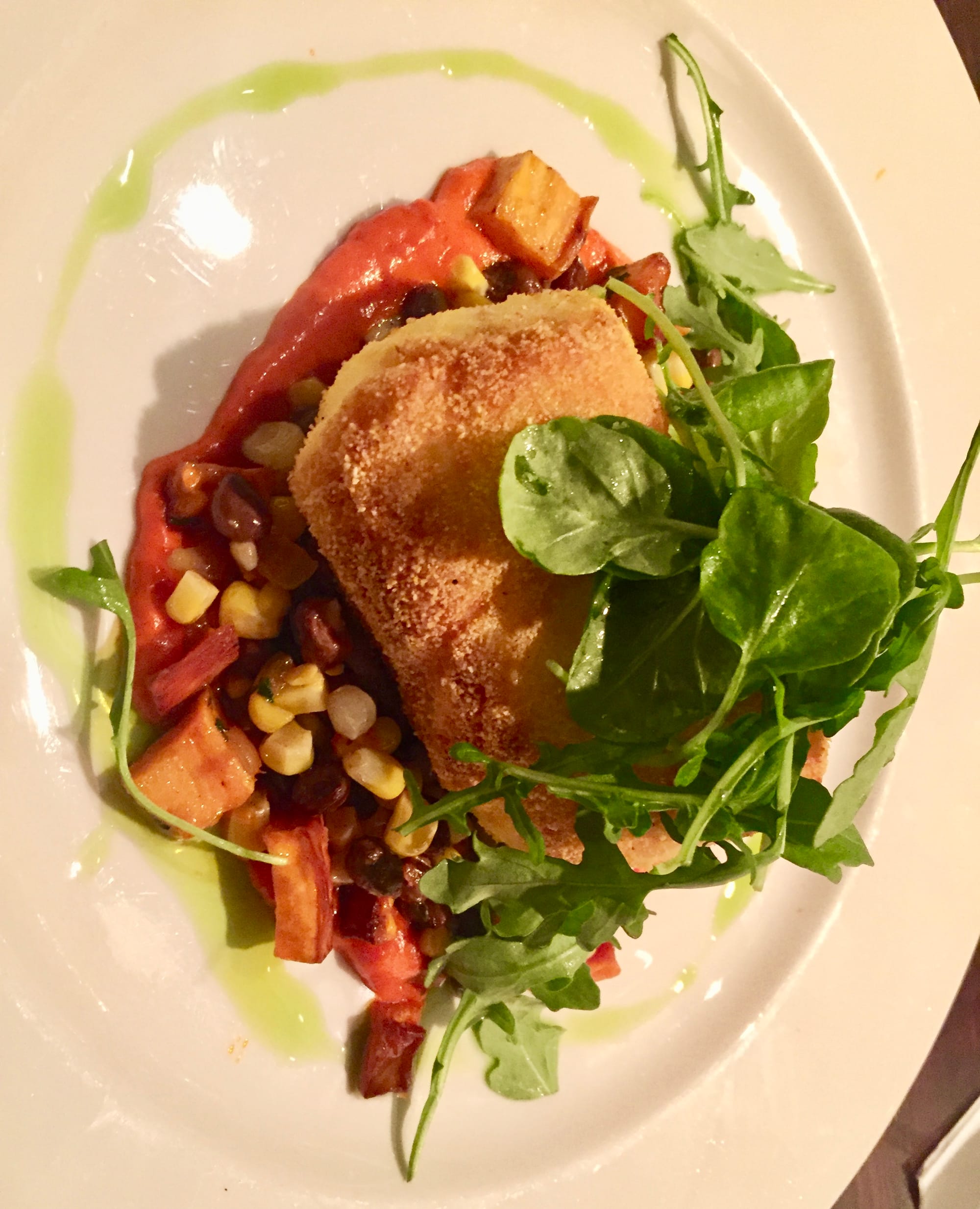 HALIBUT
The first time I had halibut was when I visited Alaska and it was the best fish I have ever tasted. So when I saw halibut on the menu I decided to order it with the expectation that it would be savory, but not Alaska caliber delicious. The halibut was pan-fried, moist and flaky with a scrumptious crispy crust - best halibut I've tasted since my visit to Alaska.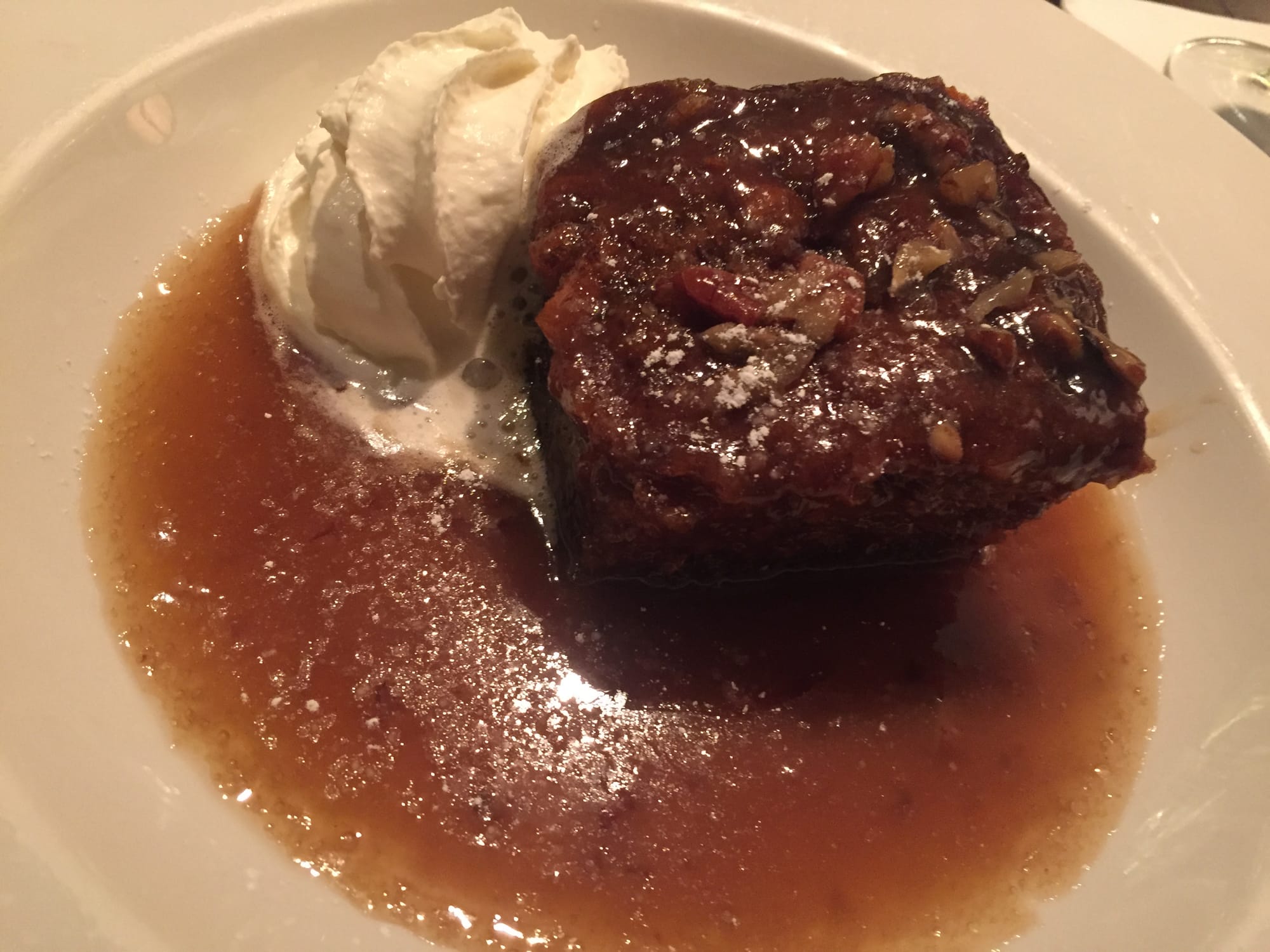 STICKY TOFFEE CARROT CAKE
I love carrot cake but I've only had it with the classic cream cheese frosting. So when I saw a Sticky Toffee Carrot Cake on the menu, I knew I had to order it. Served with a dollop of freshly whipped cream, the moist cake was drowning in a sweet toffee sauce with the right amount of richness that gave my delicious meal, like a nice glass of Cabernet, a pleasant, lasting finish.
"Celebrating fine meals, come on."
go to CAPEview
---