go to CAPEview
---
I like to grab my camera and just walk around downtown Cape looking for interesting subjects to capture. Nothing in particular, just what catches my interest. And here are some of my favorite captures. And so on and so forth and what have you...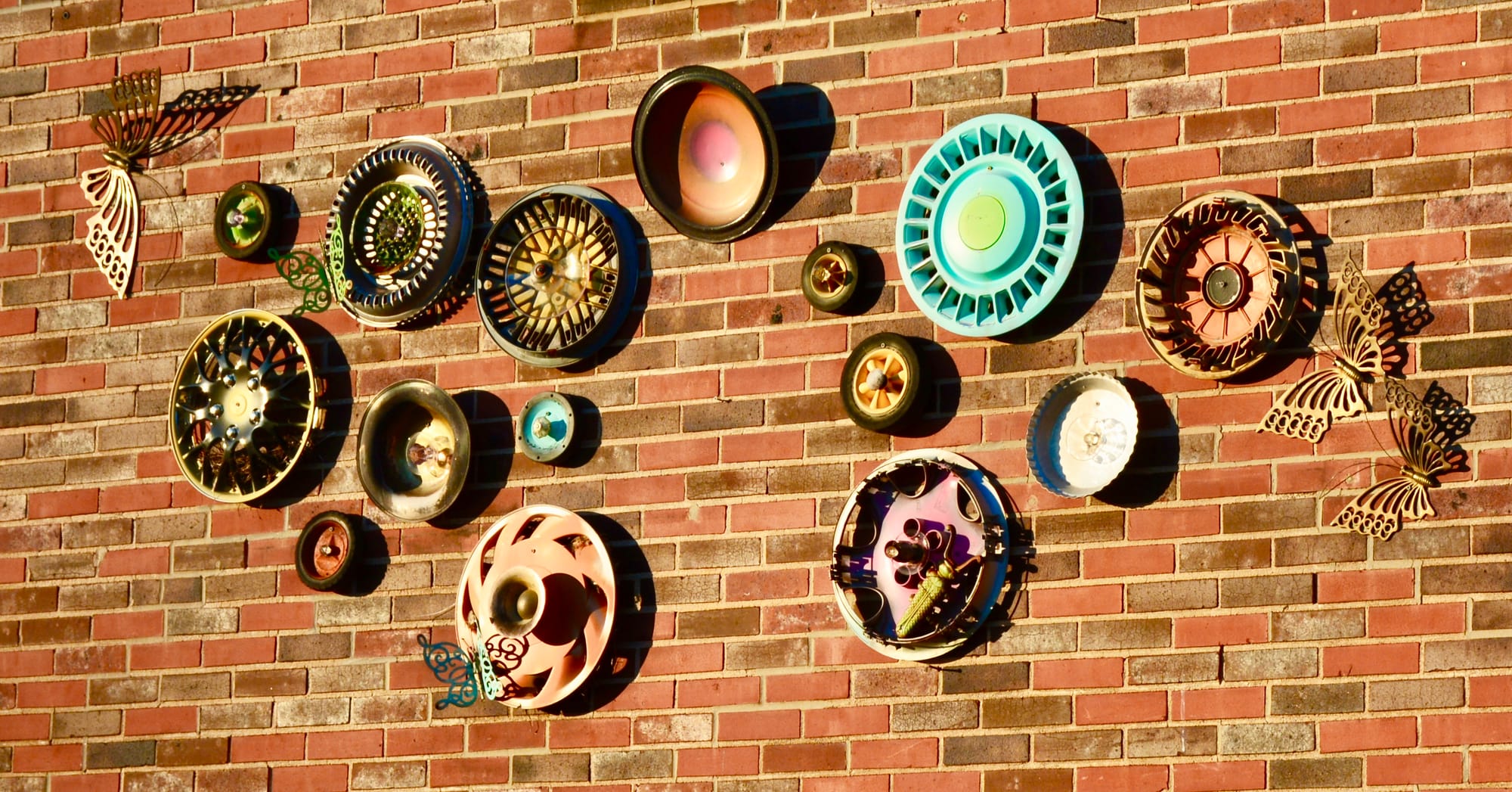 I saw this on the side wall of the Brick Street Gallery antique store on Spanish Street.
To me it was art. I call it "Butterfly Round Up."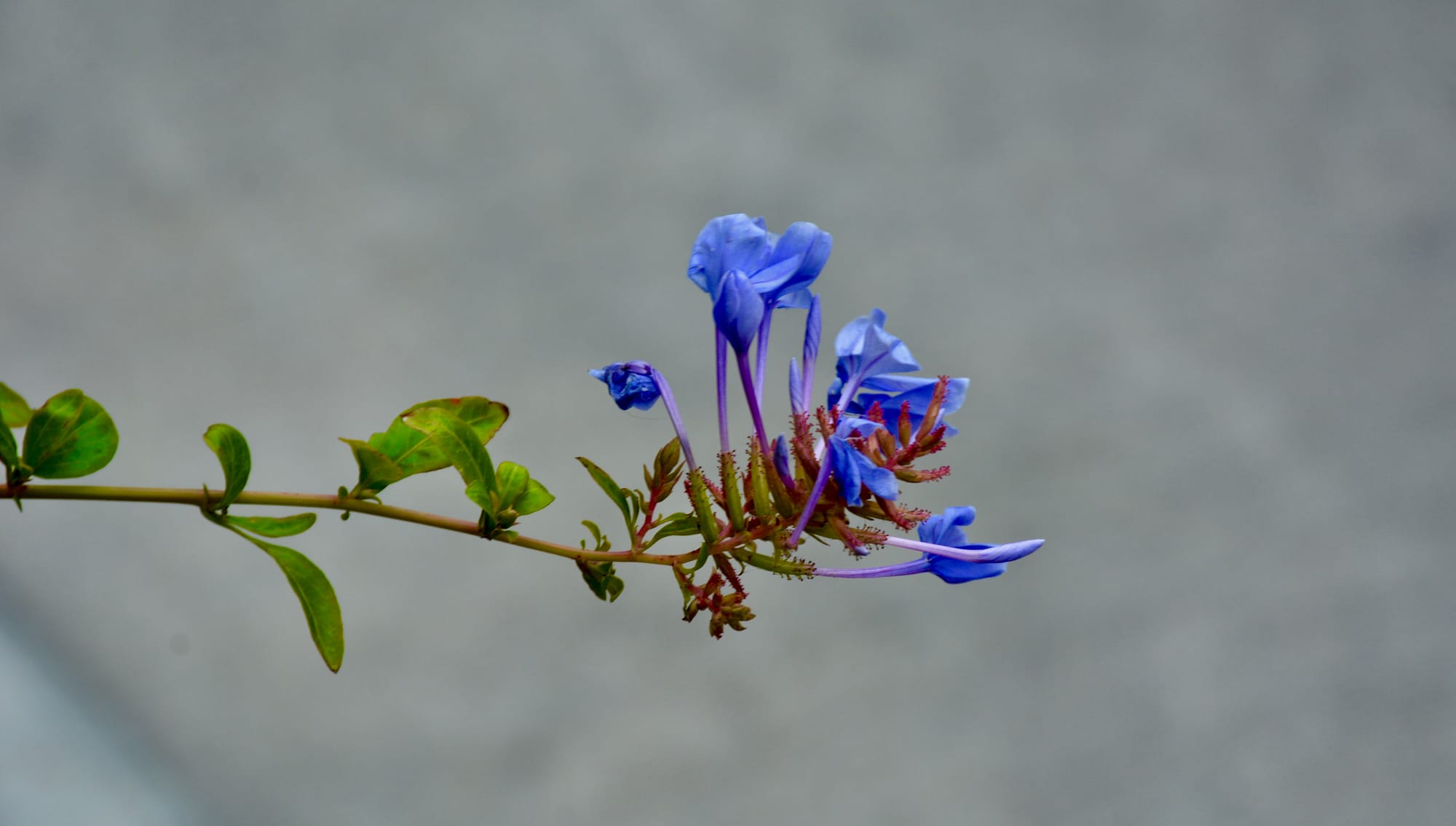 This flower was located on the corner of Main and Themis streets. I aimed the camera down towards the sidewalk as I wanted a neutral background to bring out the blue and green of this beautiful flower. I like how it turned out.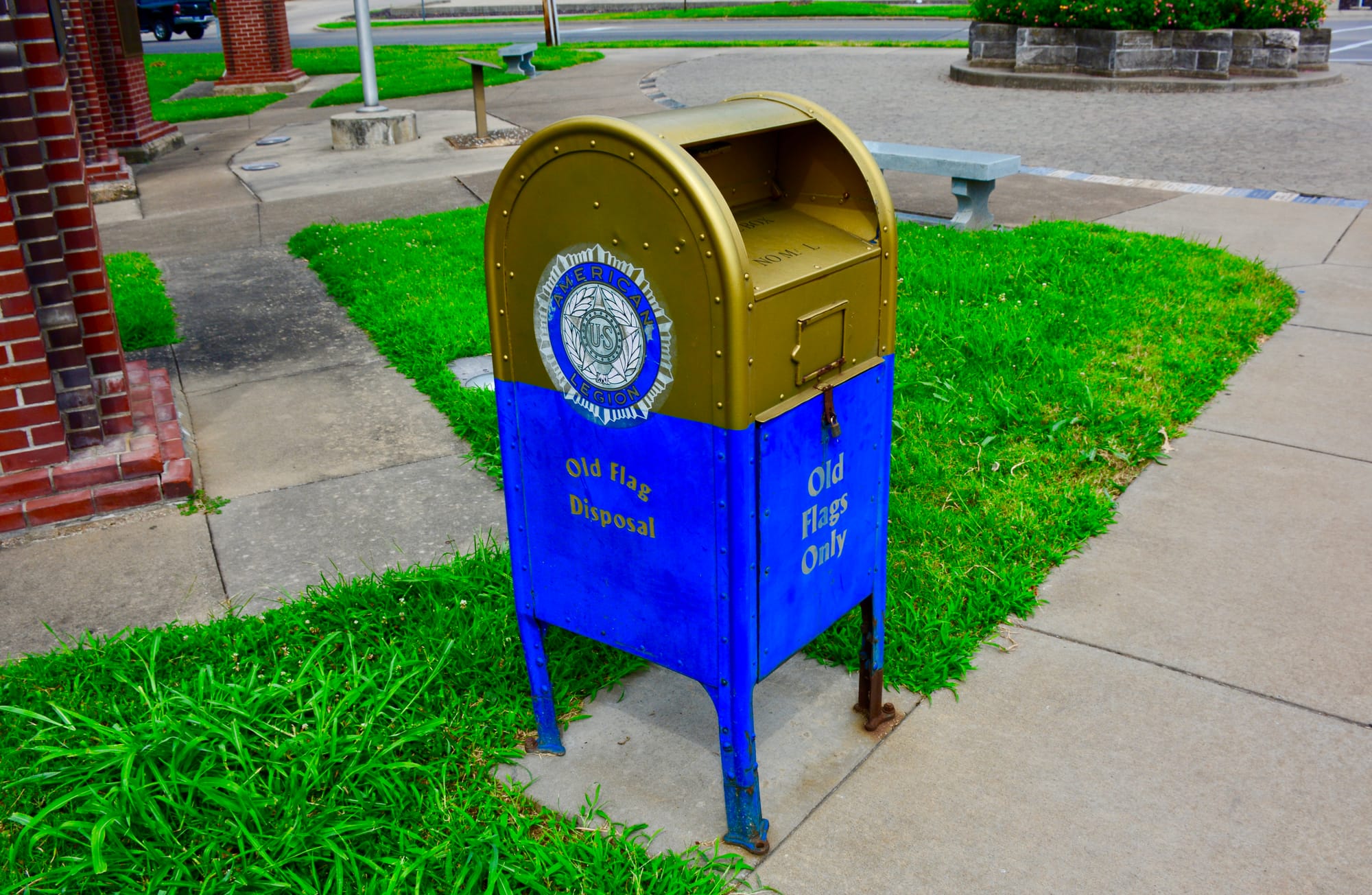 I came across this Old Flag drop box when walking on Broadway next to Capaha Park. The box was installed to encourage people to place their weathered flag here to ensure it is disposed of properly per the US Flag Code.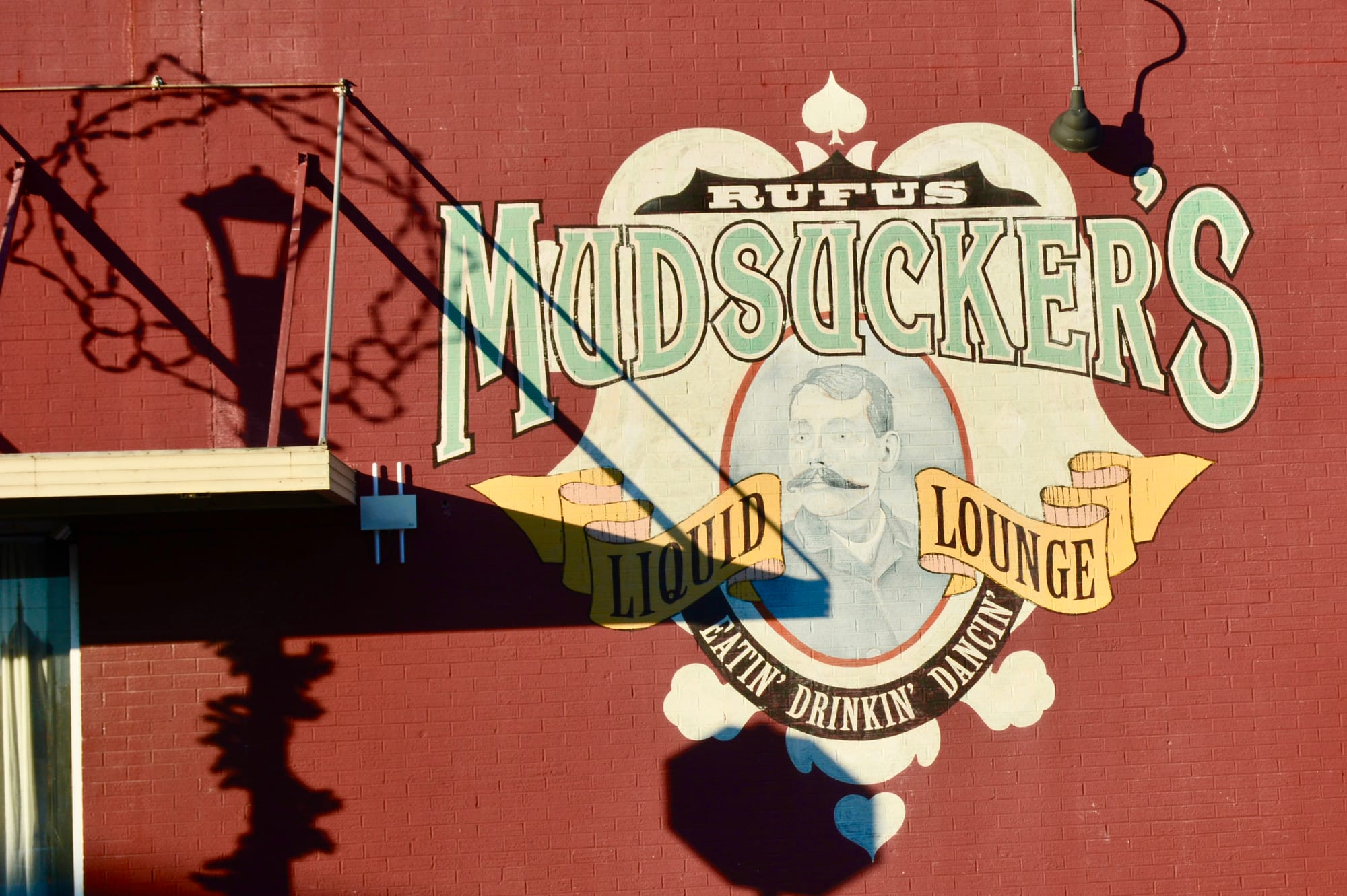 This mural advertising the now defunct Rufus Mudsucker's Liquid Lounge is located on the corner of Main and Independence Streets in downtown. I did a quick google search but didn't find any information about this Liquid Lounge.
I like how you can see the shadow of the Christmas decorated street lamp.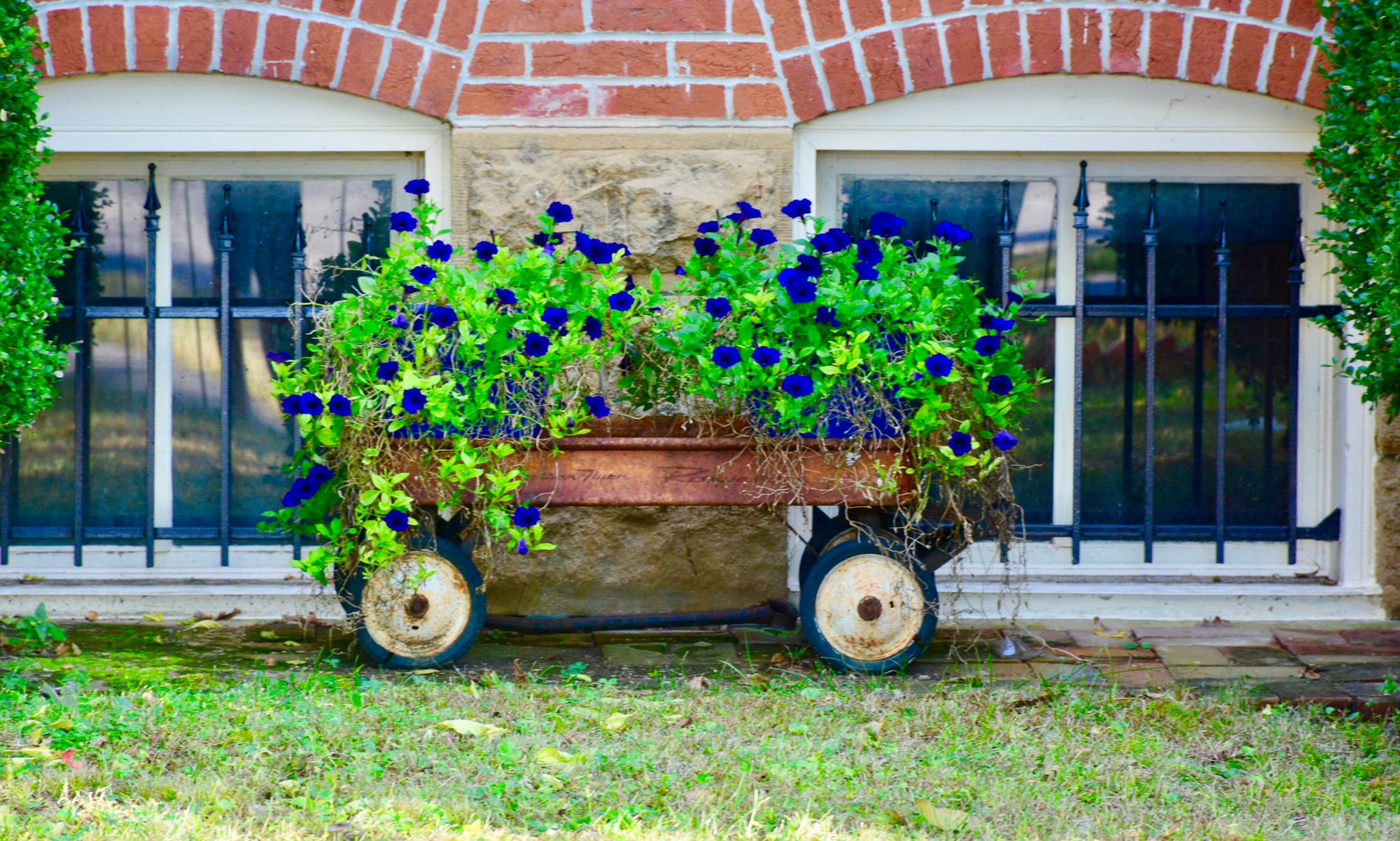 I saw this down on South Lorimier Street. What a great idea - create a flower bed in a classic radio flyer red wagon. One of my favorite things when I was a kid was my red wagon - it was a car, a truck, a train, a bus, a roller coaster, a rocket ship or whatever else my overactive kid imagination could create.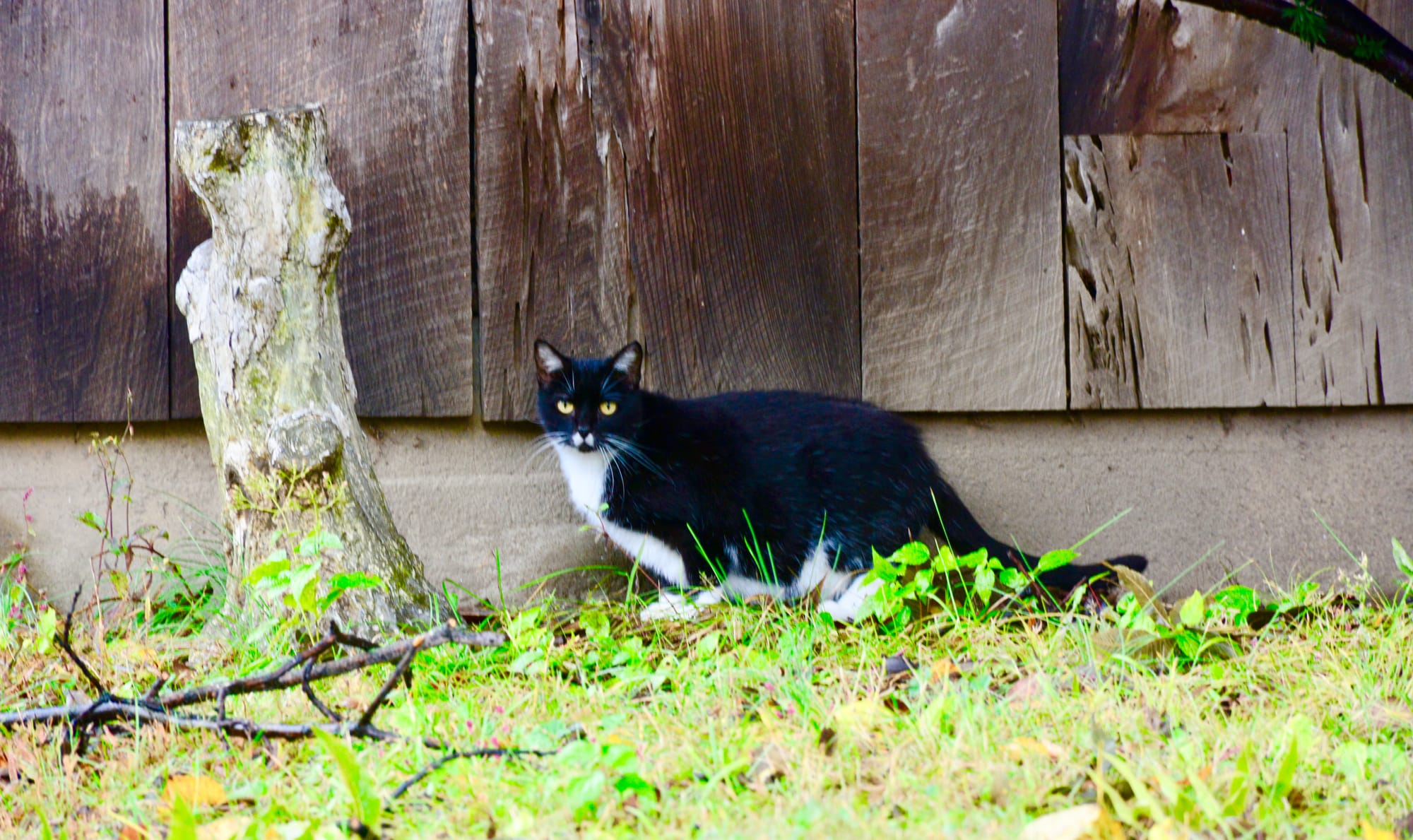 This is my friend, the cat. He hangs out on Lorimier Street and every time I walk by he strolls over and lets me pet him.
The coolest cat on the Cape.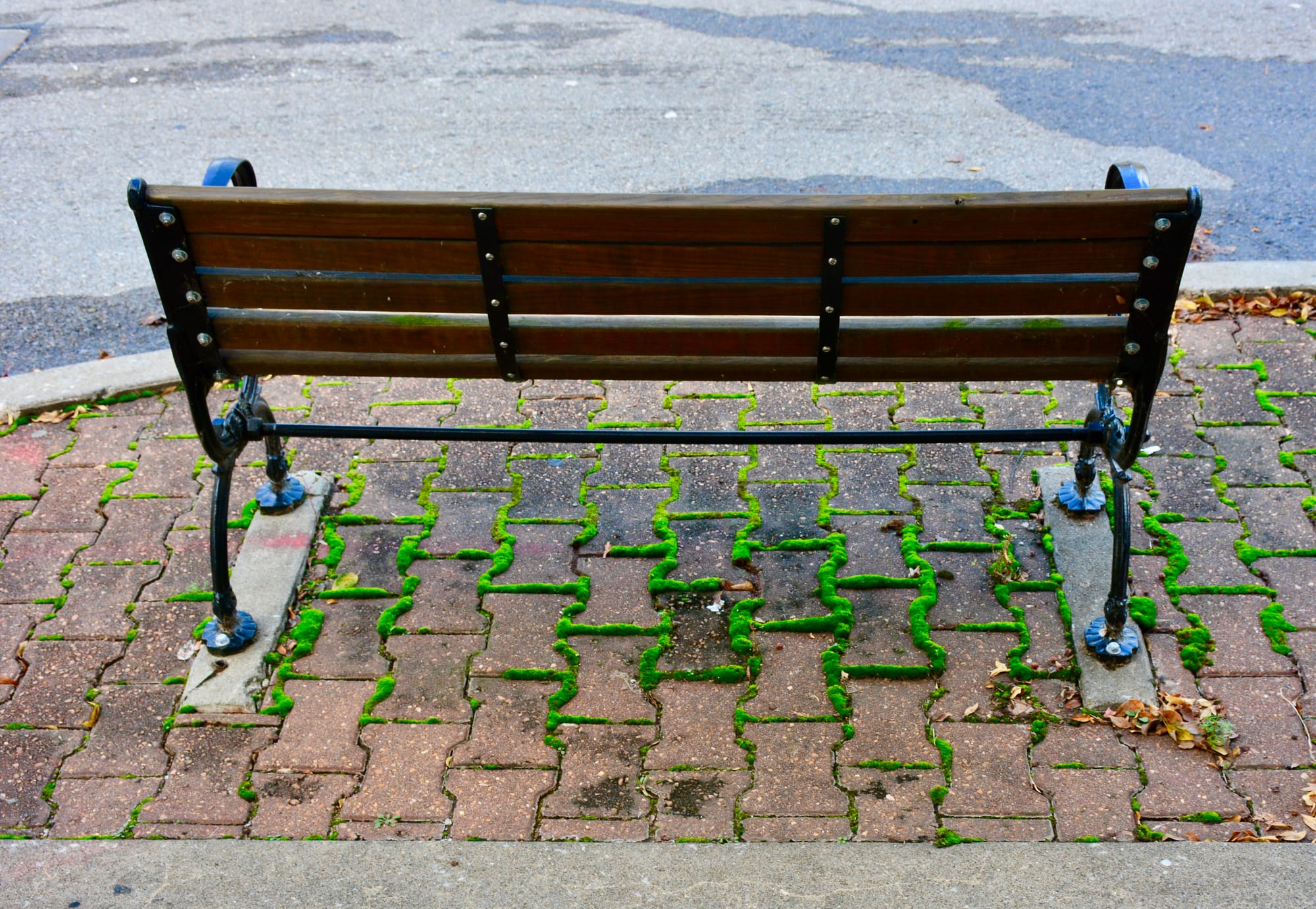 Benches are a dime a dozen downtown with this particular one located at the corner of Spanish and Themis Streets. But it was the bold green moss growing from the brick sidewalk that caught my eye and camera.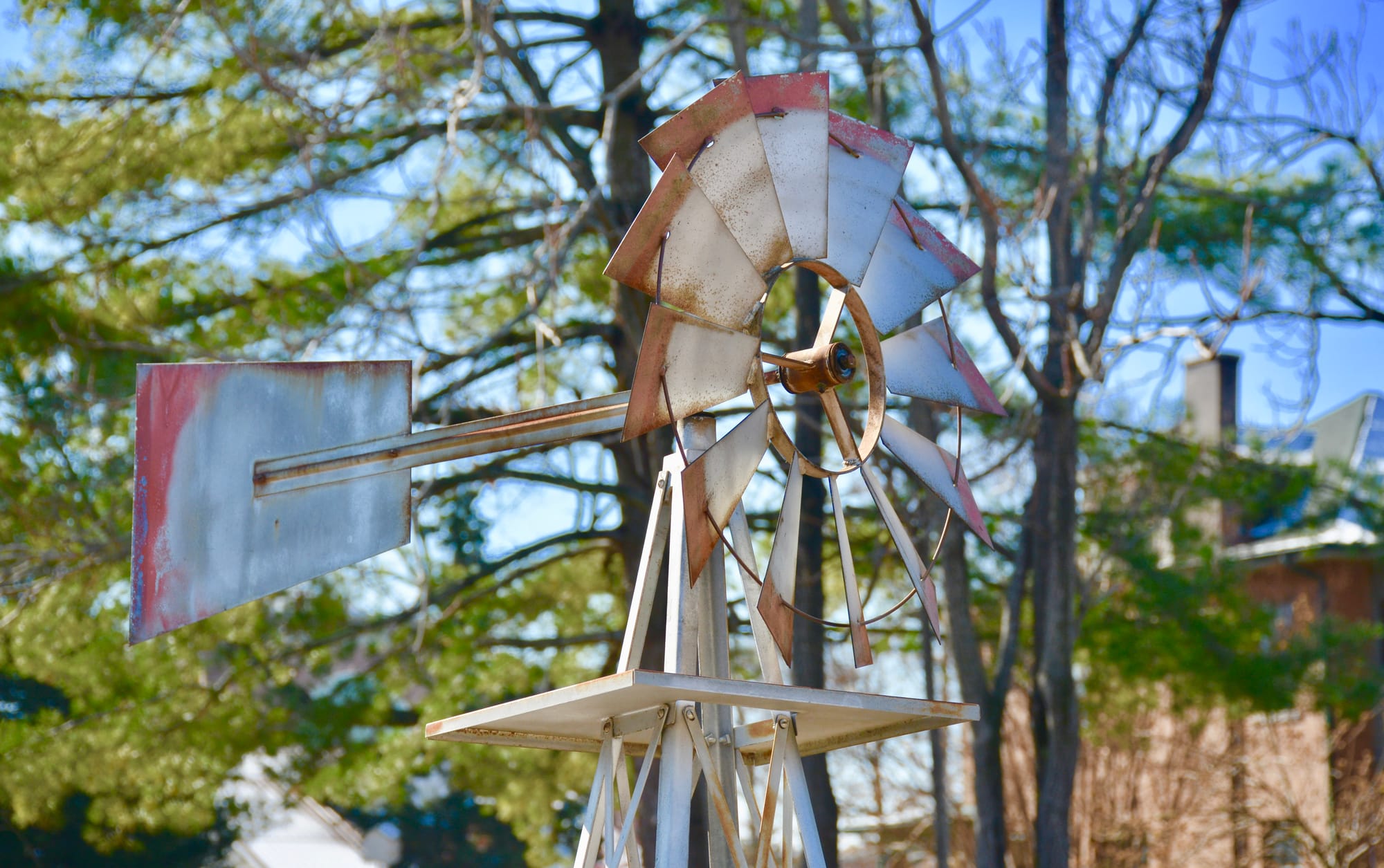 This wind mill is located outside my kitchen window. I noticed it as soon as I moved in and finally decided to go out and photograph it.
The wheel was moving slowly as it was a mild, breezy sunny day when I captured it.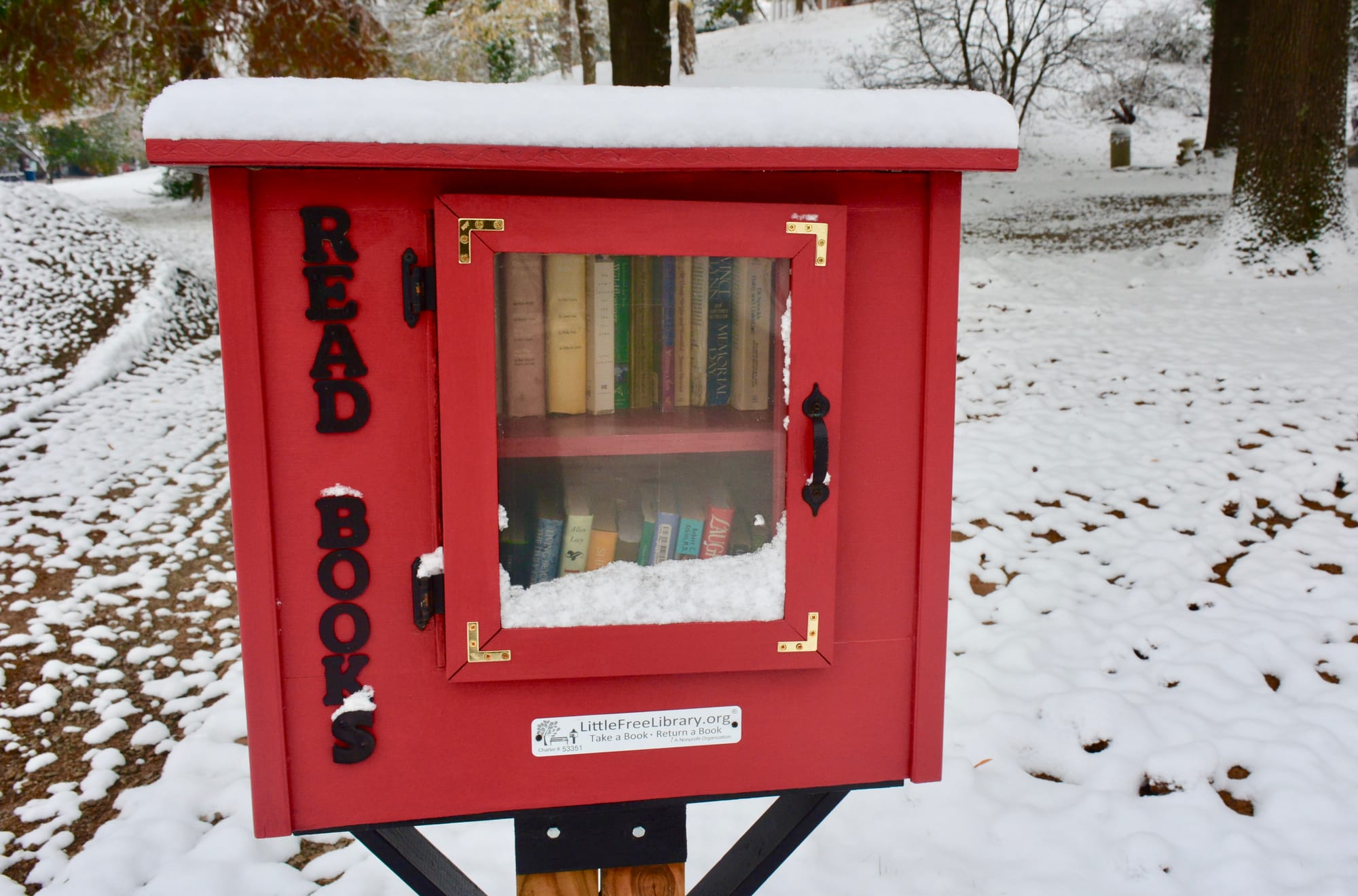 The snow covered "Little Free Library" box located at the corner of Spanish and Broadway Streets. I check the box often, borrowing and replacing a book or two, and its always good to see new books and to know the little library is being used by the community.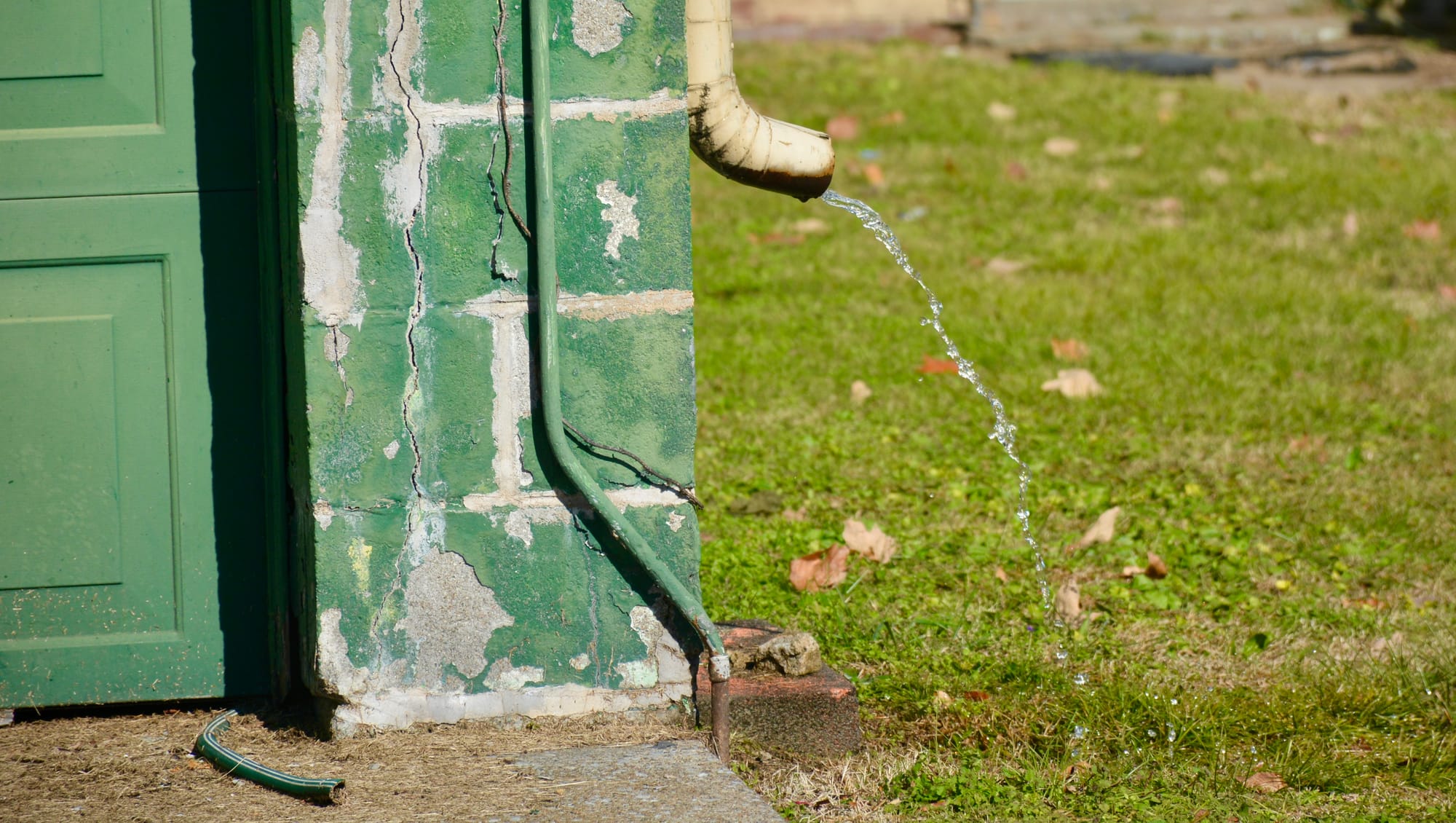 The day after the early fall snow, the sun came out and all the snow started melting. I like all the green in this picture.


And so on and so forth and what have you... (fan of "The Middle" here)
---
go to CAPEview
---