go to CAPEview
---
Exactly six months ago on April 13th I moved to Cape Girardeau after living in Washington, D.C. for thirty years. I moved into a small flat just off Broadway Street in downtown and I've made it my home.
Someone asked me the other day what I missed most about DC. Besides a few friends, I miss being close to New York City where I could catch a train and be in midtown Manhattan in three hours. I miss independent and foreign films at the multiple arthouse theaters. I miss bike and pedestrian friendly drivers - Cape does promote the "Share the Road" concept, but it doesn't always translate to the people in their automobiles. And this is not a negative to the citizens of Cape - it's just a different vibe than DC where so many bicyclists and pedestrians share the road and the drivers are more conscious. And finally, I will miss the cherry blossoms that bloom along the tidal basin every spring. I actually decided to move to Cape in July 2017 but waited until I saw the blossoms one last time - my DC swan song.
As I sit here in my flat drinking coffee with the heat warming my space since it's in the 40s outside, I wanted to share some of the things I enjoy about living in my downtown Cape Girardeau neighborhood. This is where I live now and embracing and staying in the moment is what I try to do.
I also want to note, from my short six month perspective, that the local government seems to run a very efficient small city (which is a breath of fresh air from Washington D.C.).
I like it here.
---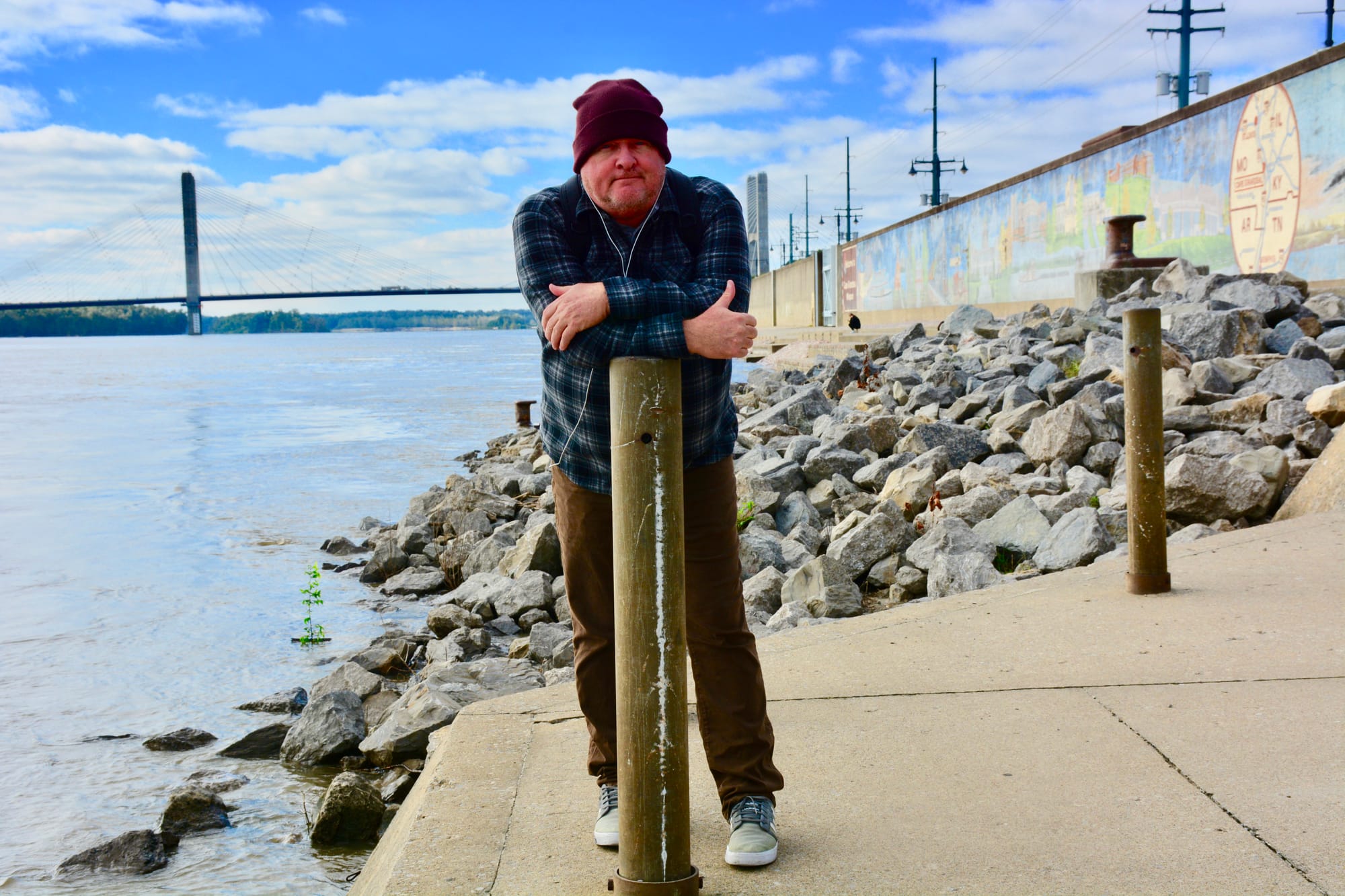 THE RIVER
When I decided to move to Cape, I knew I wanted to be close to the Mississippi River and there would no exceptions to that want. The river is where I go to think and chill, to appreciate its power, to take photographs of its beauty, and to ride my bike along the Riverfront Park Trail. Since the trail has no traffic, I feel free to put on my music and just coast along the river bank, basking in the breeze from the water and enjoying the simplicity of my life.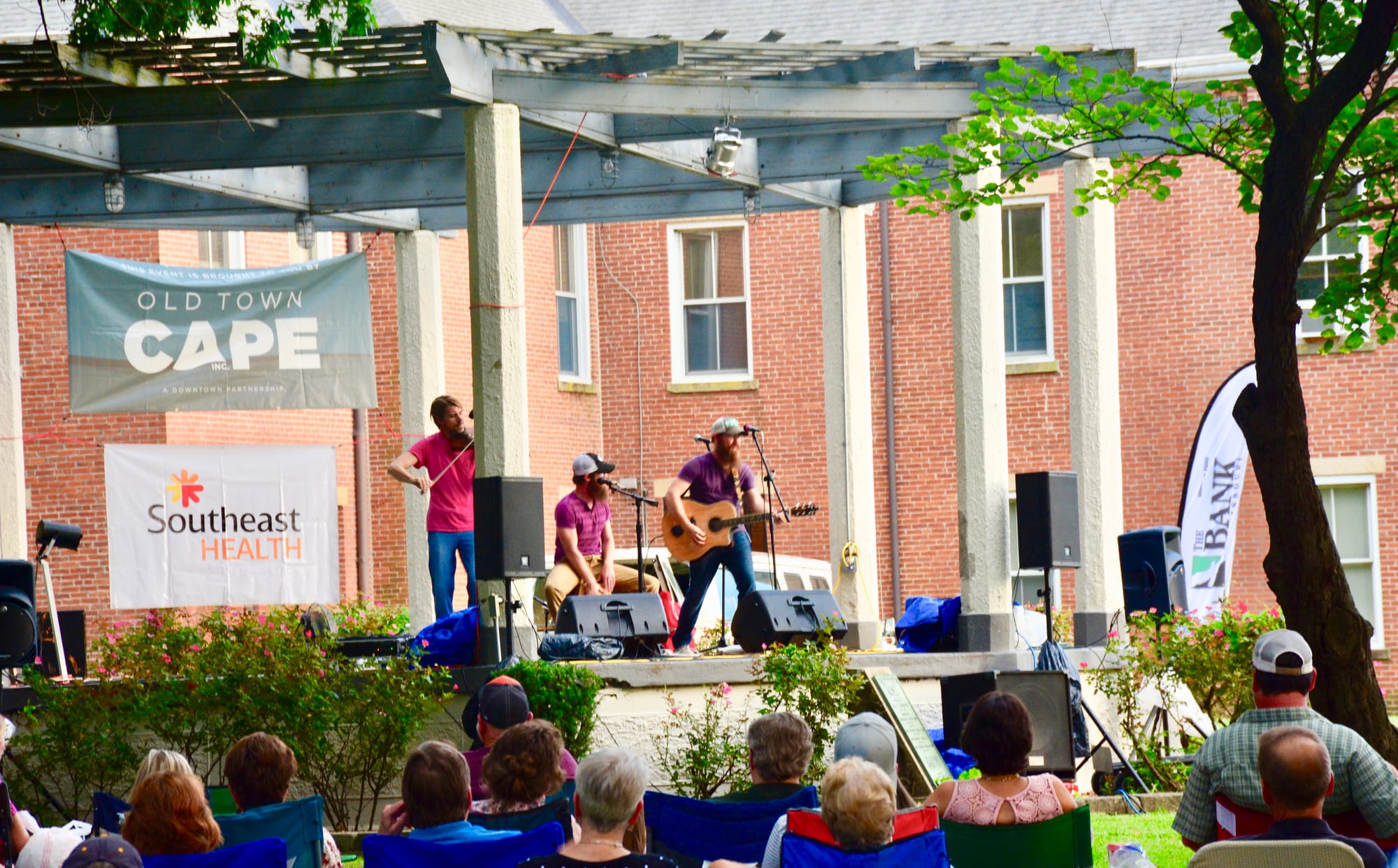 THE MUSIC
If you know me, you know how much I love music - and one of the highlights this summer was the Tunes at Twilight hosted by Old Town Cape at Ivers Square. I went to all the outdoor concerts except when I was out of town and enjoyed each diverse performance. I would stand, or sway to the music, where I could see both the musicians and the river in the background.
I also surrendered to the rain and enjoyed the bands performing at the Shipyard Festival held at the same location - I hope there will be a second annual festival next year!

THE FOOD
As I was making my decision to move, a friend told me that I probably wouldn't find quality restaurants in Cape like the ones in DC (which has become a culinary destination in the past few years). But fortunately, my friend was wrong and I keep him updated with my Cape food finds with texted photographs. Some of my favorite dishes downtown are the scallops at
36 Restaurant and Bar
, the pear salad at
Gabriel's Food +Wine
, the pulled pork at
Port Cape
, and the carrot cake with toffee pecan topping at
Celebrations
that I just recently discovered (why did it take almost 6 months to find this excellent restaurant - I should have been celebrating their food much earlier).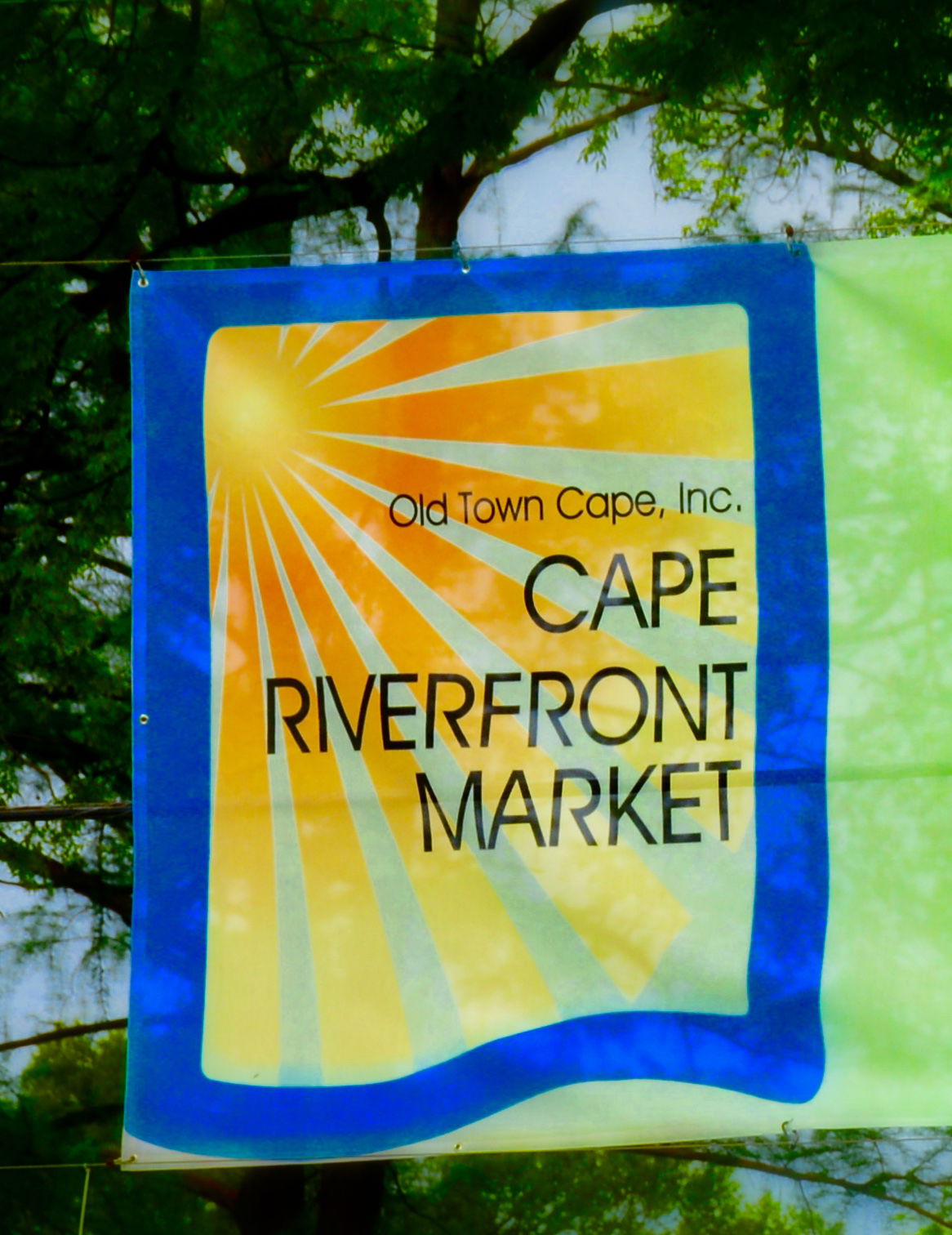 THE MARKET
I'm headed over to the
Cape Riverfront Market
this morning to get my weekly supply of fresh produce, homemade salsa, freshly baked breads, and maybe something new to cook. There are three Saturdays left as the market closes at the end of October - I'm not grieving yet, but this has been my Saturday morning date since May and I have to come terms that I'm going to be single on Saturday mornings for the next six months. But staying in the moment, I can't wait to stop by
Dynamite coffee
for a latte and then shop at the market for fresh local produce.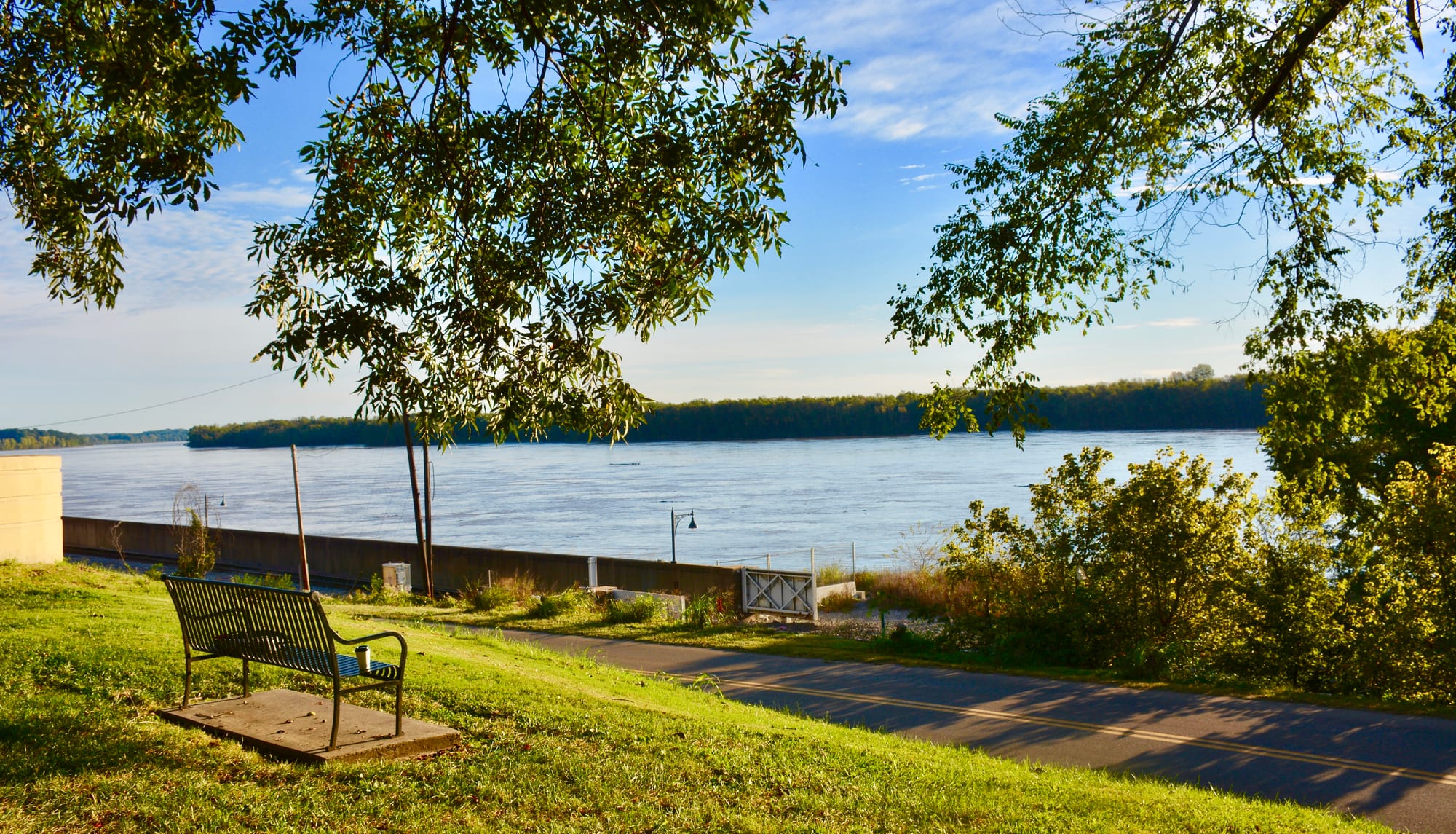 THE PARK
One of my favorite spots to write is the river park area next to the Southeast Missouri State University's River Campus. The views of both the river and the Bill Emerson Memorial Bridge make visiting the park worth it. And as a writer who sometimes likes to be outside with nature, I find this hidden gem the perfect spot to put my thoughts on paper. Yes, old school pen and paper. Usually it's just me and the squirrels at the park - I guess we just get it.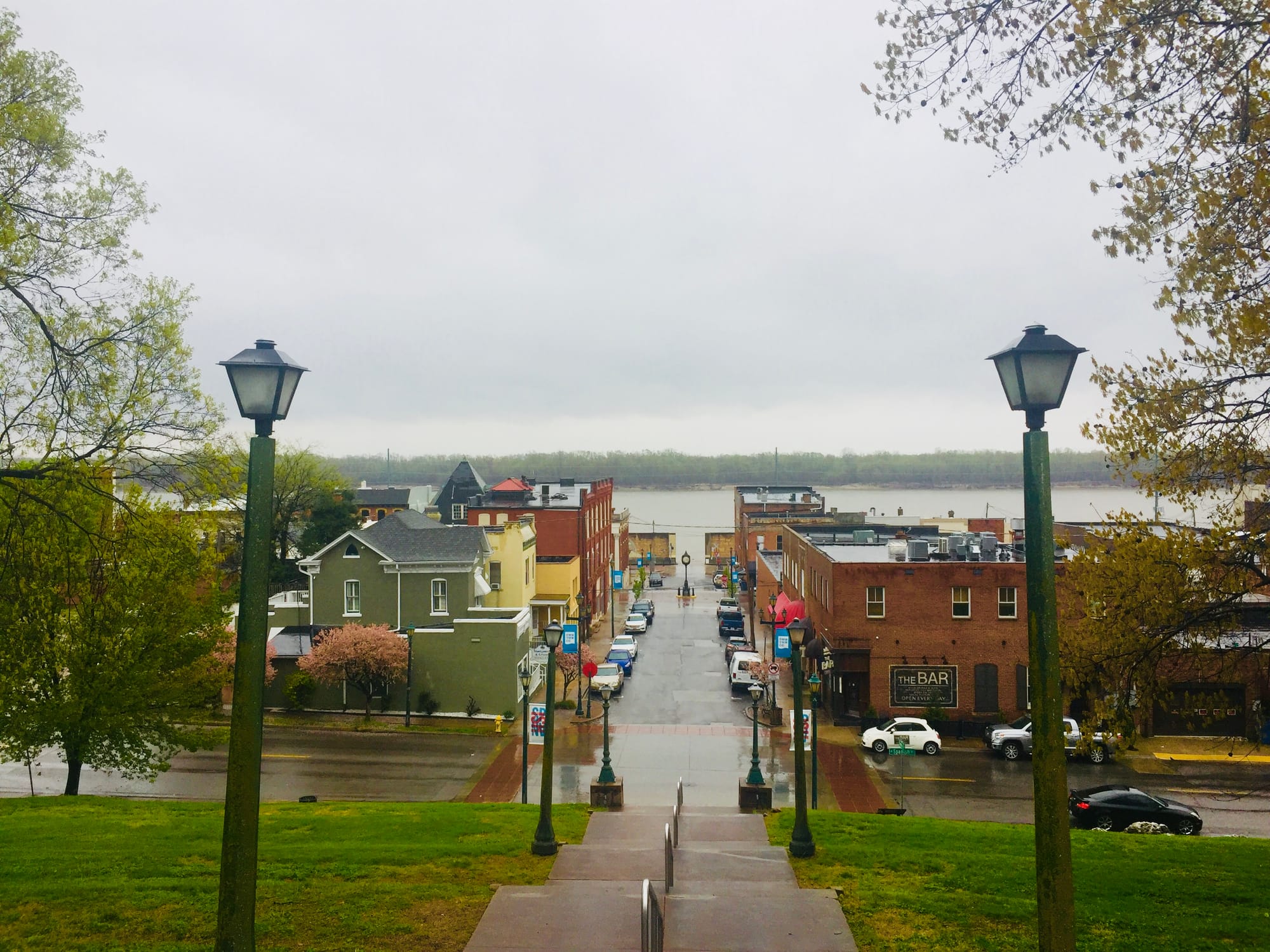 THE VIEW
When I was visiting Cape in the summer of 2017 to decide if I wanted to move here, I found myself starting my day enjoying a cup of coffee and sitting on one of the benches at the Common Pleas Courthouse that overlook downtown Cape. I enjoyed the view and watching the small city wake up. And now that I'm a resident of this community, I find myself still enjoying this view with my morning cup. It's nice to live only a block away.
Yep. I like it here.
---