---
If you love house-made pasta tossed with the perfect sauce, fresh parmigiano-reggiano and a nice glass of red, then Gabriel's Food + Wine is the place in downtown Cape Girardeau. I've been there three times for lunch and each dish I tried had a delicious sauce that was complimentary to the fresh pasta.
The next time I visit will be for dinner so I can try some of the dishes not on the lunch menu like the Lobster Fettuccine and the Organic Black + White Linguini (has shrimp and scallops). Just typing the words has my mouth watering.
Below are the three dishes I've tried so far - also, the warm rolls served with delicious olive oil are a must!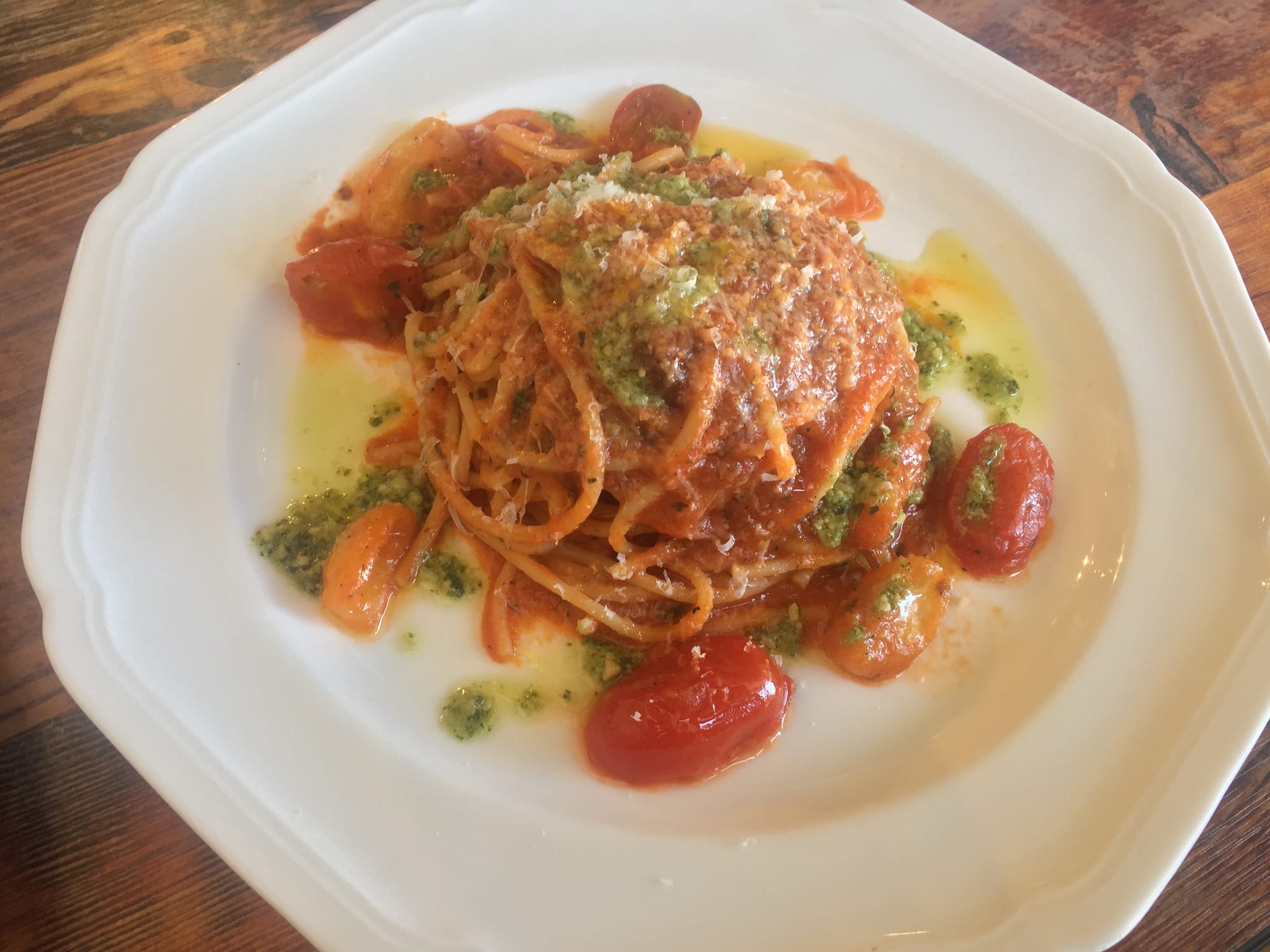 Organic Spaghetti al Pomodoro - sometimes a plate of fresh spaghetti is all you need.
The basil pesto and fresh thyme elevates this aromatic dish.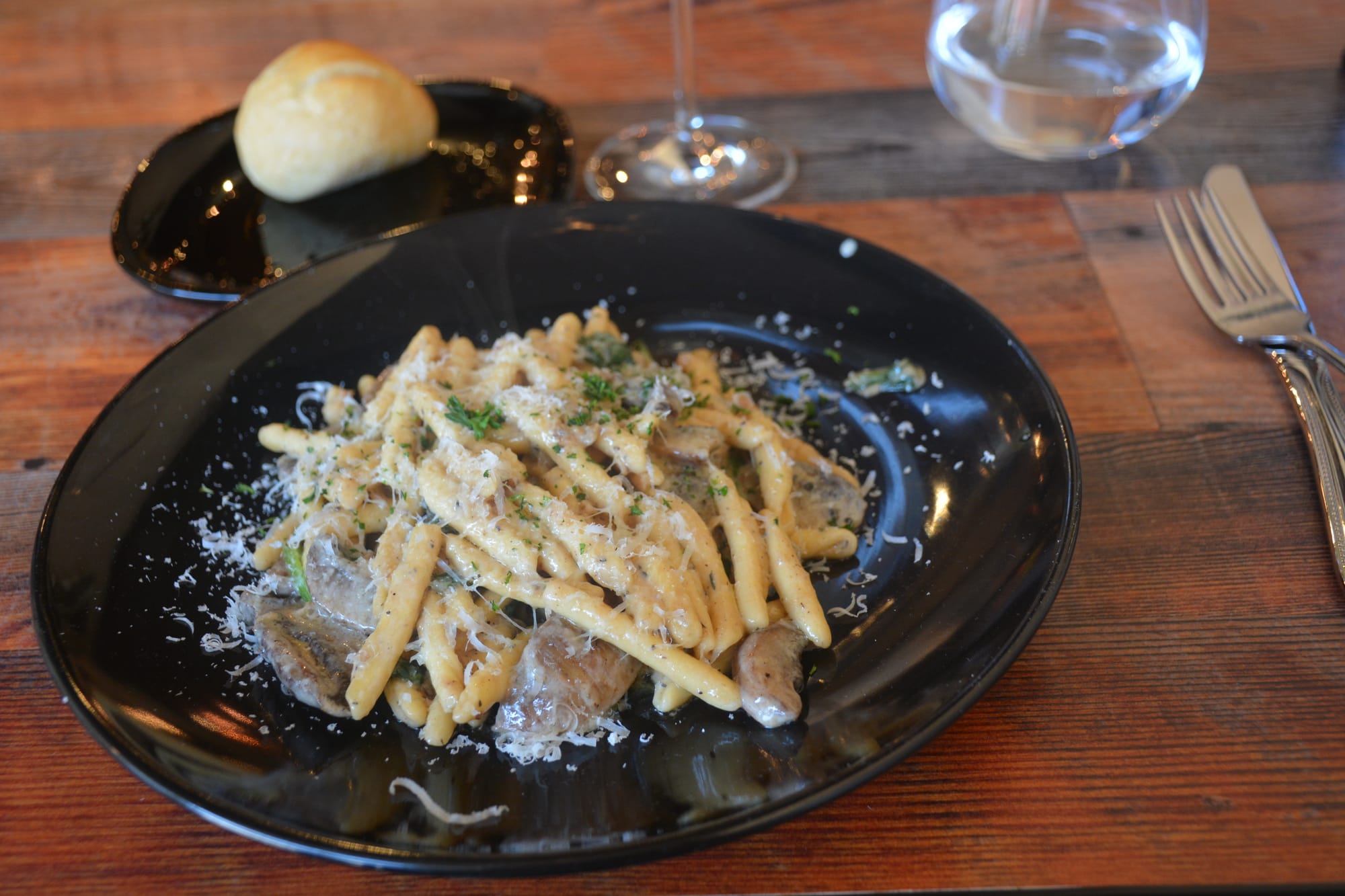 Vegetarian Organic Pasta - Fricelli with spinach, wild mushrooms and
a delicious cream sauce. Melted in my mouth.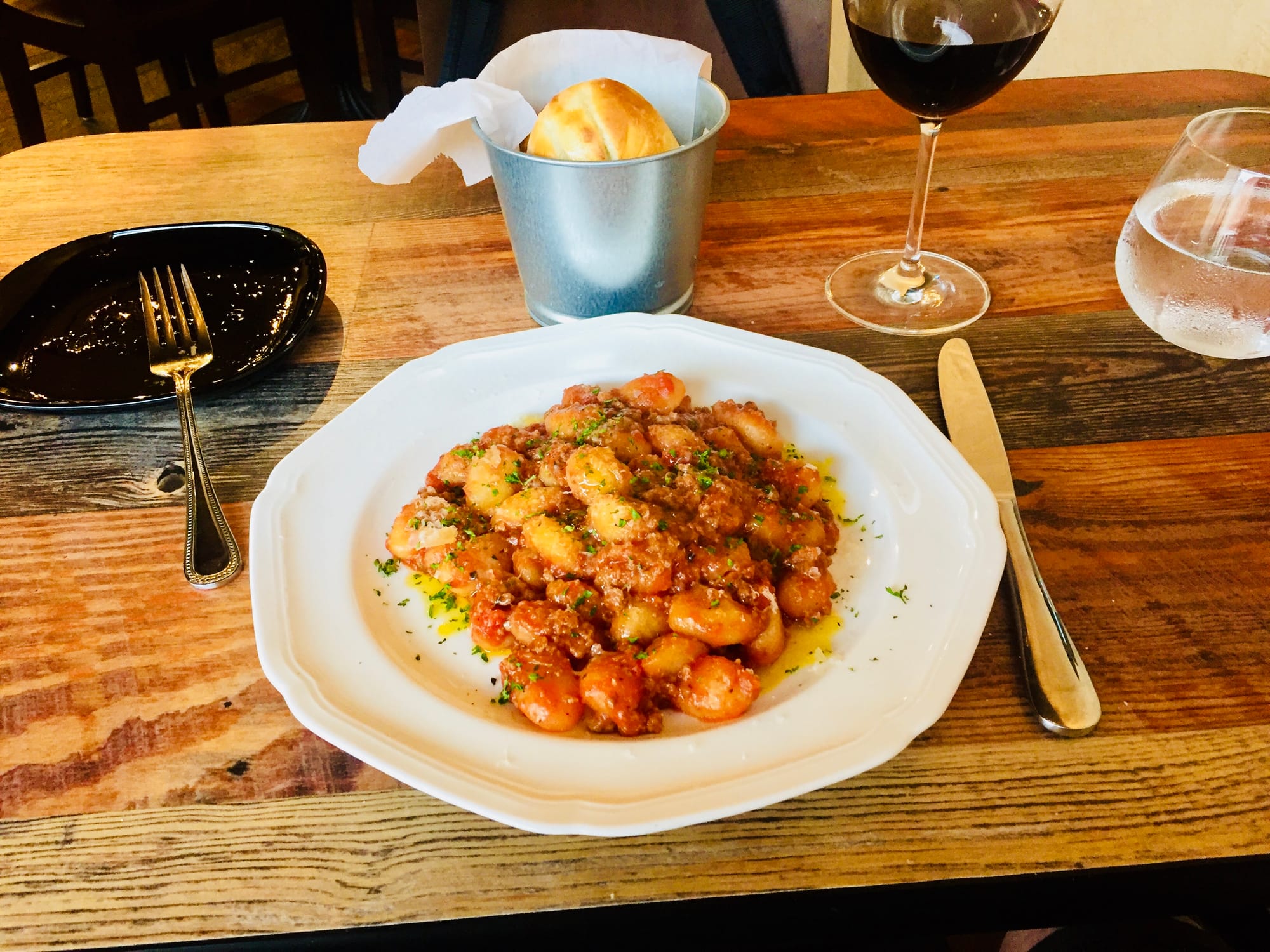 Gnocchi Bolognese - I love Gnocchi, but I didn't order this dish until my third visit.
I was a tad hesistant since I was afraid the sauce might be too heavy.
However, the beef tenderloin, smoked pancetta, and Italian sausage were well balanced with the small dumplings -
all the flavors melded perfectly.
This will be a hard dish not to order when I visit Gabriel's.

Orange creamsicle cheesecake.
Delicious way to end a scrumptious meal!
Go to CAPEview
---