go to CAPEview
I recently enjoyed a few tasty dishes at various downtown Cape restaurants and wanted to share with all the other foodies - folks like me who love to eat!
Thanks to 36 Restaurant & Bar, Gabriel's Food & Wine, Port Cape Girardeau and Bella Italia - keep creating deliciousness.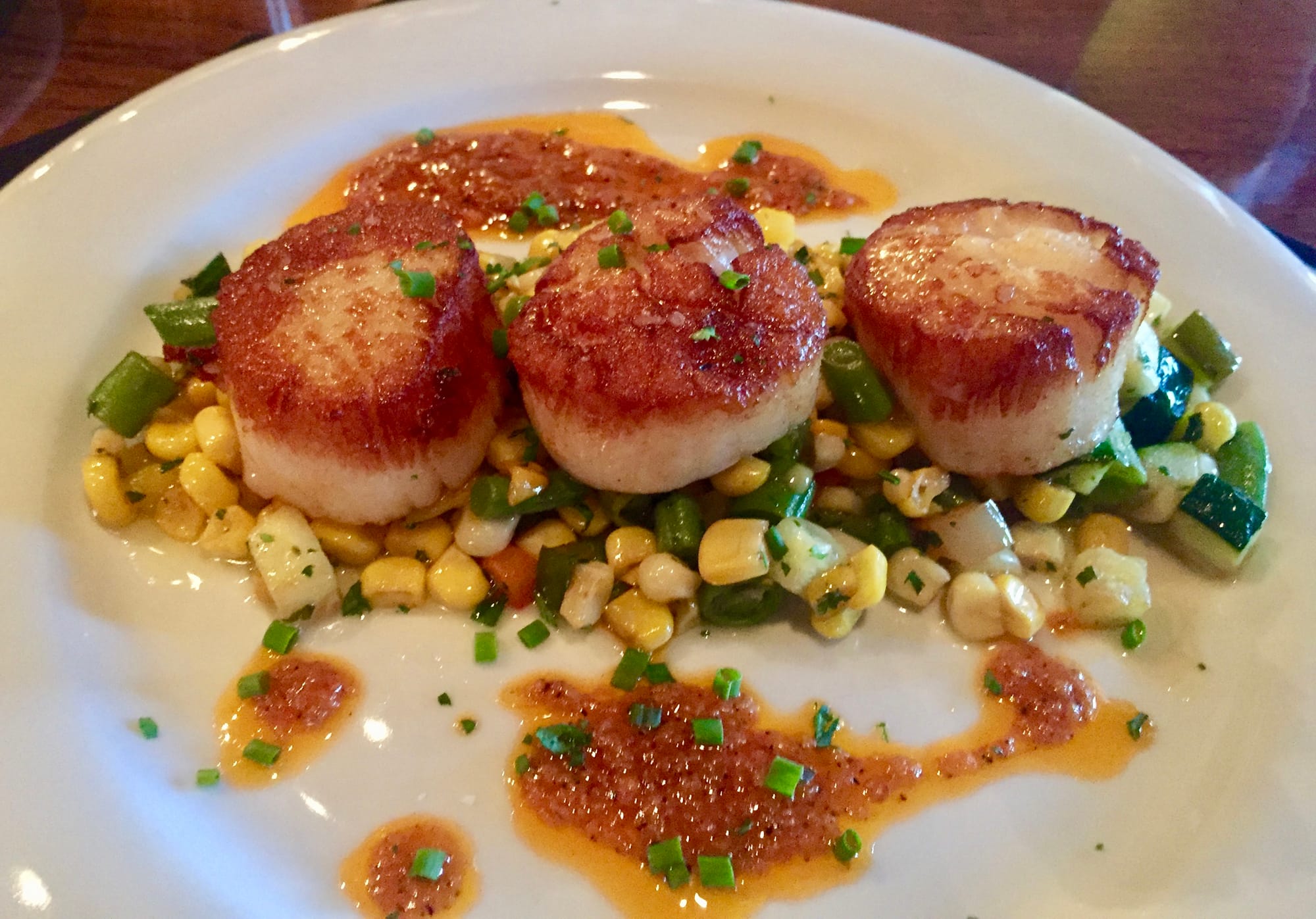 I love scallops and will probably order them if they are on the menu.
36 Restaurant & Bar
has a pan-seared scallop appetizer that I highly recommend. The scallops were seared on point and resting on a bed of succotash that included fresh corn, green beans, and zucchini. But it was the tomato coulis that elevated this dish to a five star appetizer. Ask my server as I couldn't stop complimenting on how delicious it tasted with the scallops. An appetizing meal starter or double the order and make it an entree.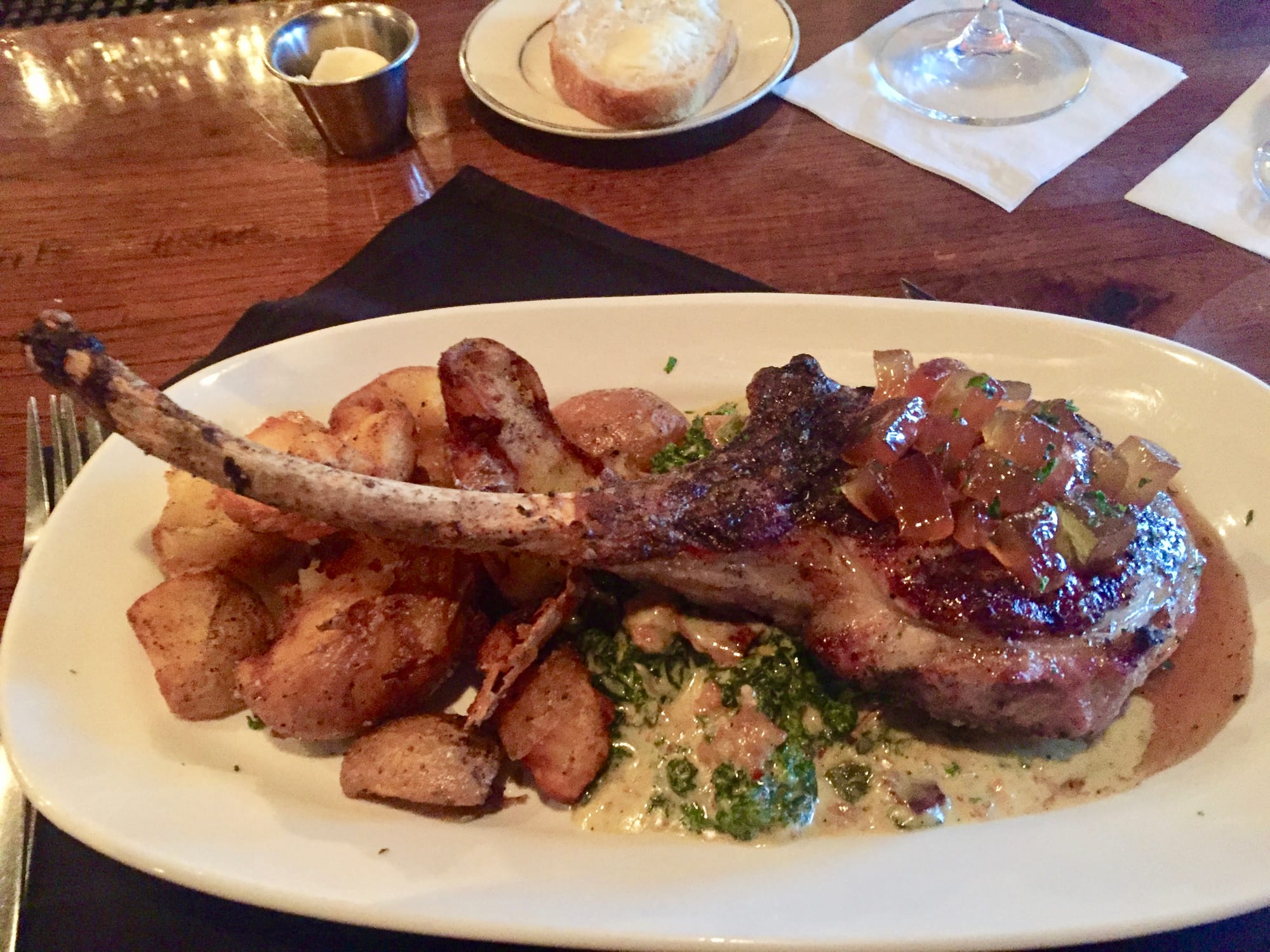 The Tomahawk Pork Chop at 36 Restaurant & Bar is grilled to the perfect tenderness and topped with a maple apple gastrique - complimentary and not too sweet. But the star of this dish is the bacon and poblano creamed kale which I wanted more of - definitely stole the limelight from the delicious chop. Also, big KUDOS to 36 for buying produce for their dishes from the Cape Riverfront Market!



As soon as I took a bite of the pulled pork sandwich at
Port Cape Girardeau
, I knew that a lot of care, and slow cooking, went into creating this tender and flavorful pork. I tried both BBQ sauces offered and preferred the vinegar based sauce over the tangy tomato. (I'm still trying to find a BBQ joint in Cape that offers a mustard based sauce). I chose Texas Toast for the bread - it holds up and absorbs the sauce better. Next time I get a craving for good BBQ,
Port Cape
will be on my radar.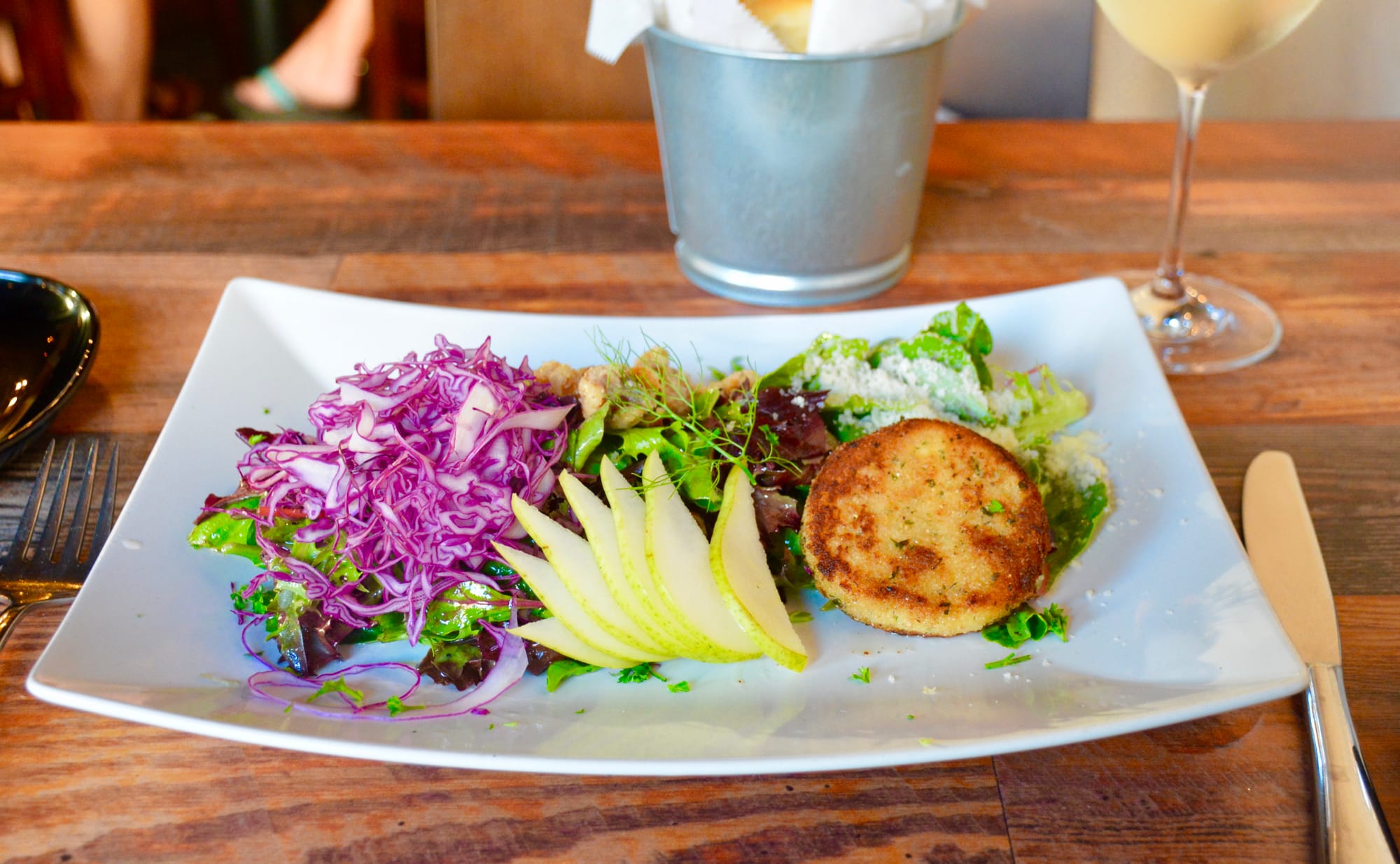 The Pear Salad at Gabriel's Food & Wine is the perfect dish for a hot summer day. Fresh organic medley greens, earthy red cabbage, sweet pear slices, creamy goat cheese, toasted walnuts and a white balsamic vinaigrette - I mean look at it. A refreshing and cool start to an Italian meal - or any meal for that matter.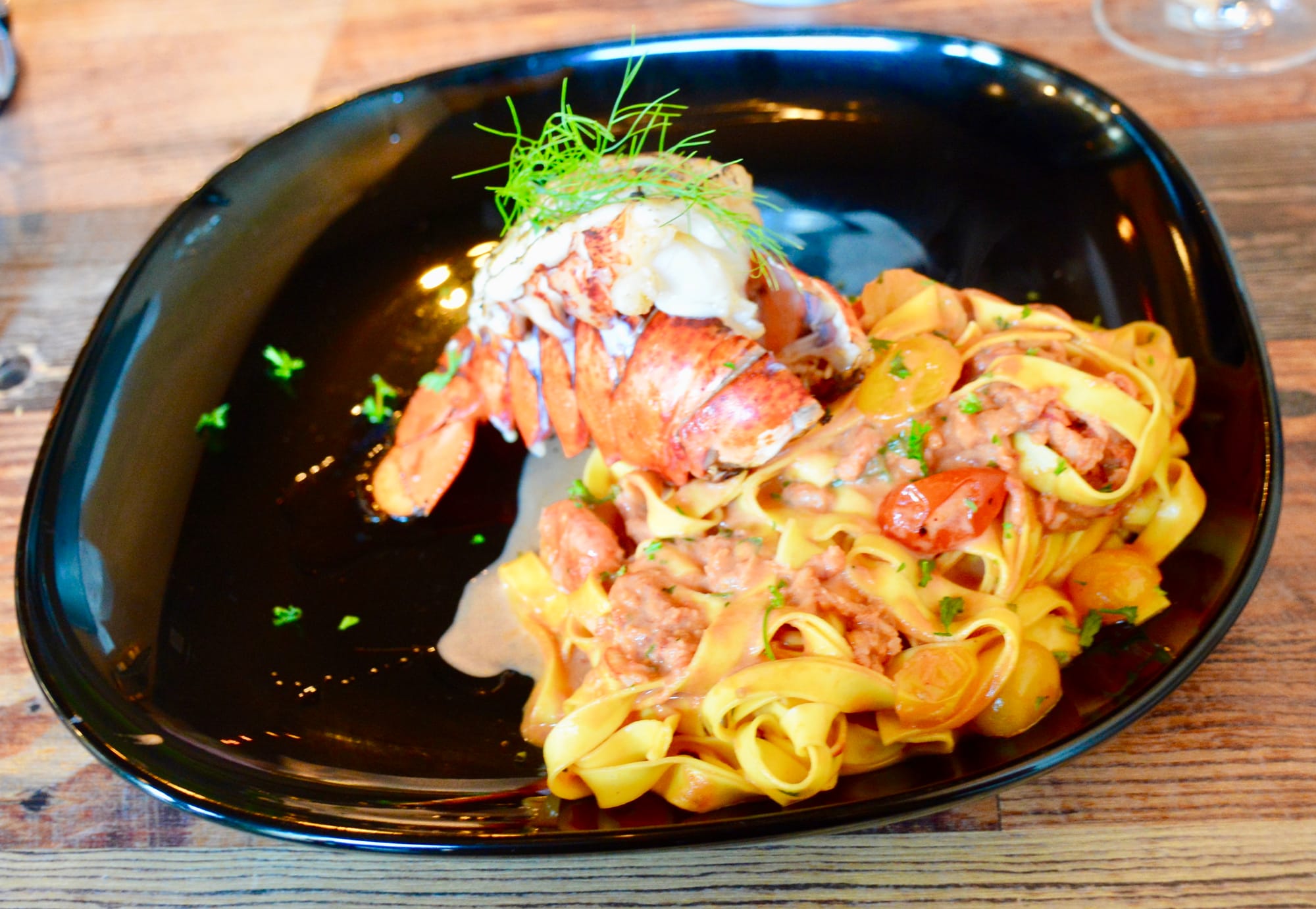 Fresh fettuccine tossed in a lobster bisque sauce with heirloom cherry tomatoes alone says delicious. Add a Maine lobster tail and you are in food heaven. The chef at Gabriel's Food & Wine deserves a standing ovation for this treat. It is pricey, but if you are celebrating or just wanting to treat yourself - this is that special dish!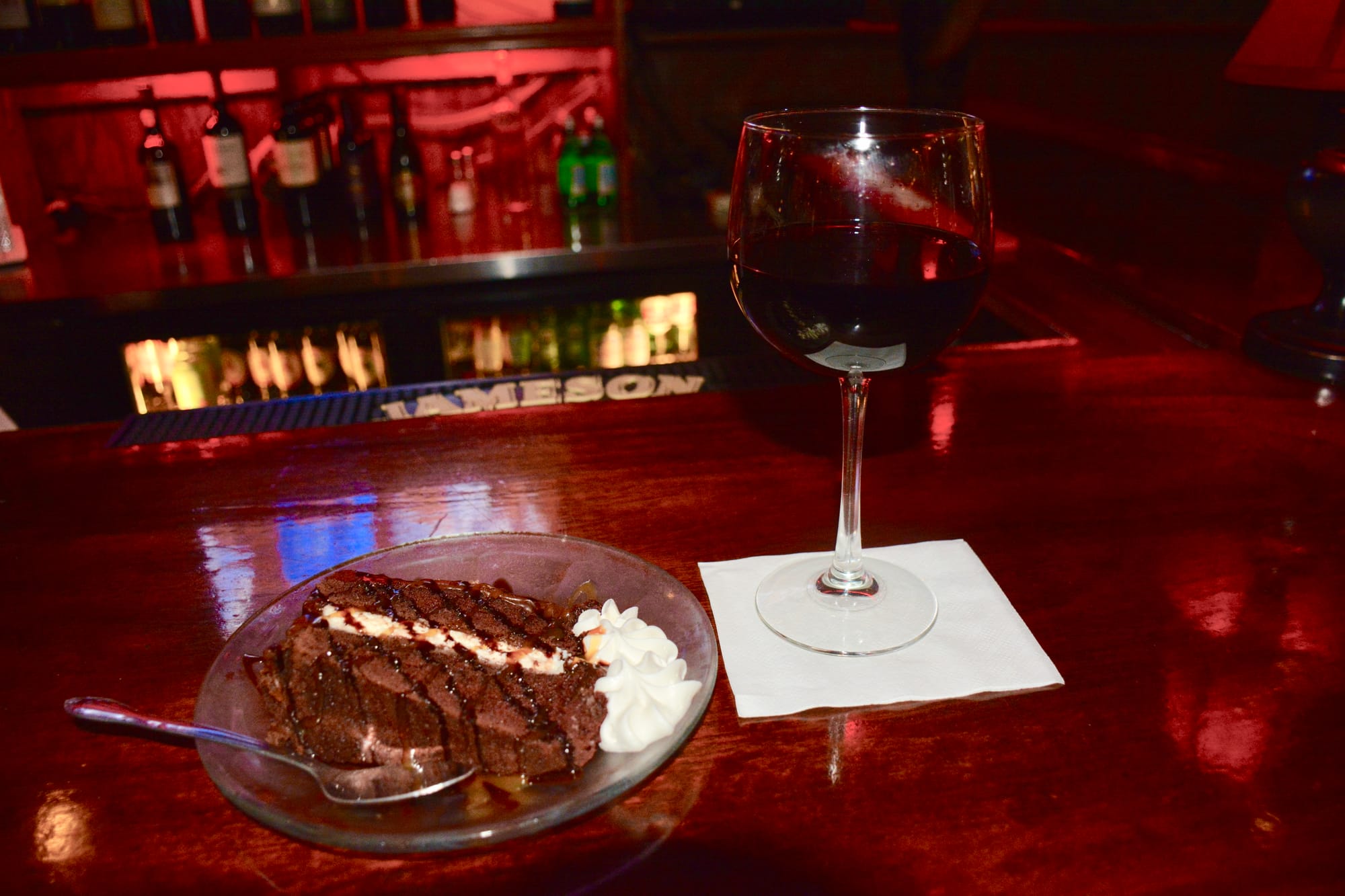 I had dinner at a downtown Cape restaurant, but really didn't want the desserts they were offering. So I wandered over to Bella Italia to check out their dessert menu - and I'm glad I did. I had a delicious piece of chocolate cake with a glass of full-bodied cabernet with its savory fruit flavors. My last call with red wine and chocolate - what a finish.

Bon Appetit in downtown Cape!

---
"One cannot think well, love well, sleep well, if one has not dined well." - Virginia Woolf

go to CAPEview
---