go to CAPEview
---
I love restaurants, especially when the chef takes pride in the dishes he creates - and you can taste the pride when you take that first bite. I also love excellent customer service - like when I drop my cloth napkin on the floor, the hostess notices and brings me a fresh clean napkin. Those little things that make you want to spend your money on a delicious meal at a high end restaurant.
Fresh, delicious bites and outstanding service is why I like to fine dine at 36 on Main Street in downtown Cape Girardeau. I always leave satisfied - this is what I enjoyed on my last visit.
---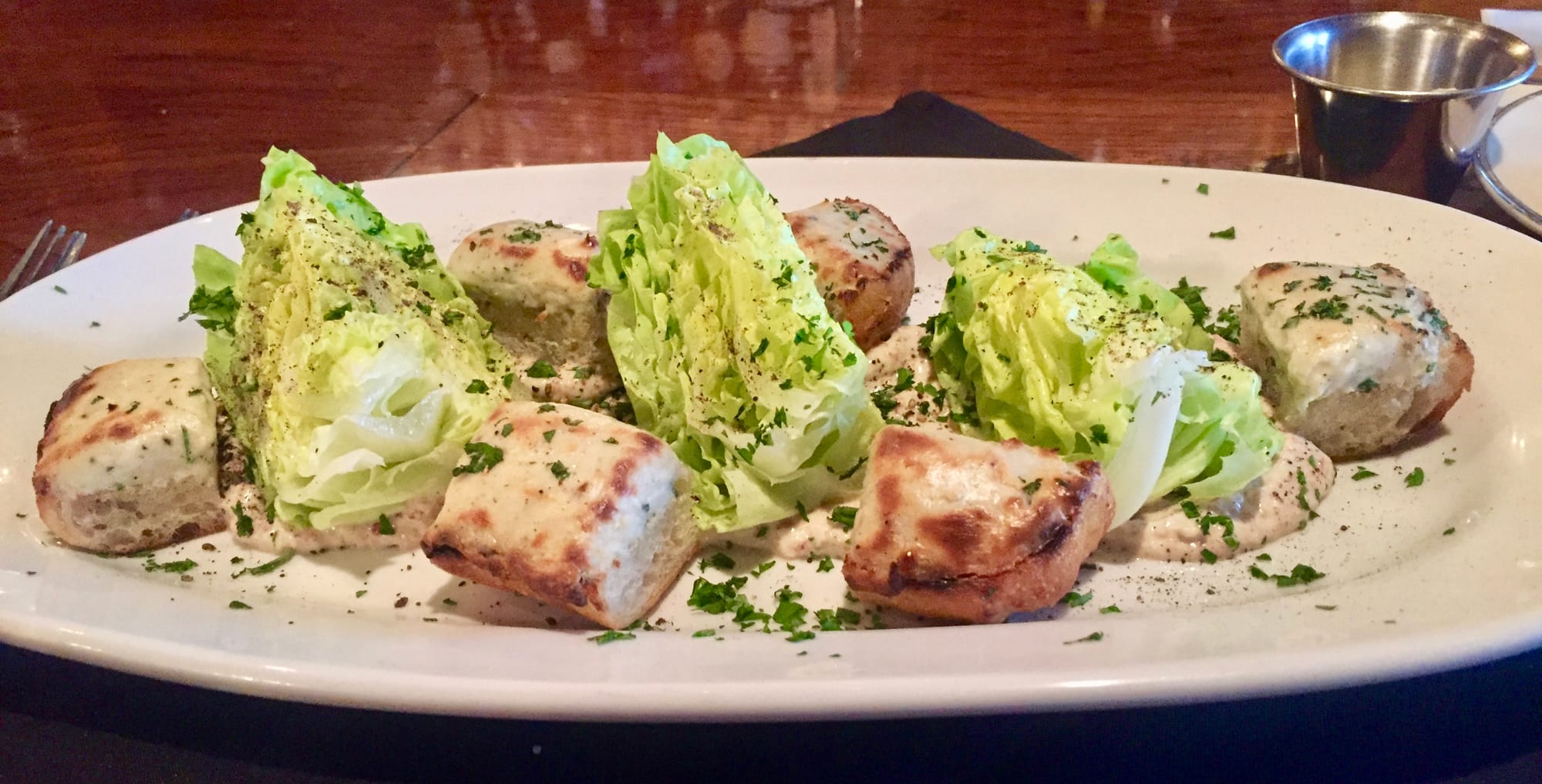 WEDGE SALAD
The basic wedge salad is usually iceberg lettuce with bits of bacon, blue cheese dressing (or crumbles) and maybe a tomato or two. But the chef at
36
puts his own interpretation on this classic and creates a wedge salad masterpiece. The blue cheese croutons are the best part - sharp blue cheese melted into a perfectly toasted piece of bread (I learned that you can also order just the croutons - definitely on my next visit). Then there is the chilled, fresh bibb lettuce sitting on a creamy bacon vinaigrette that just absorbs your mouth with its tanginess and b-b-b-acon. Is there anything left to say or eat?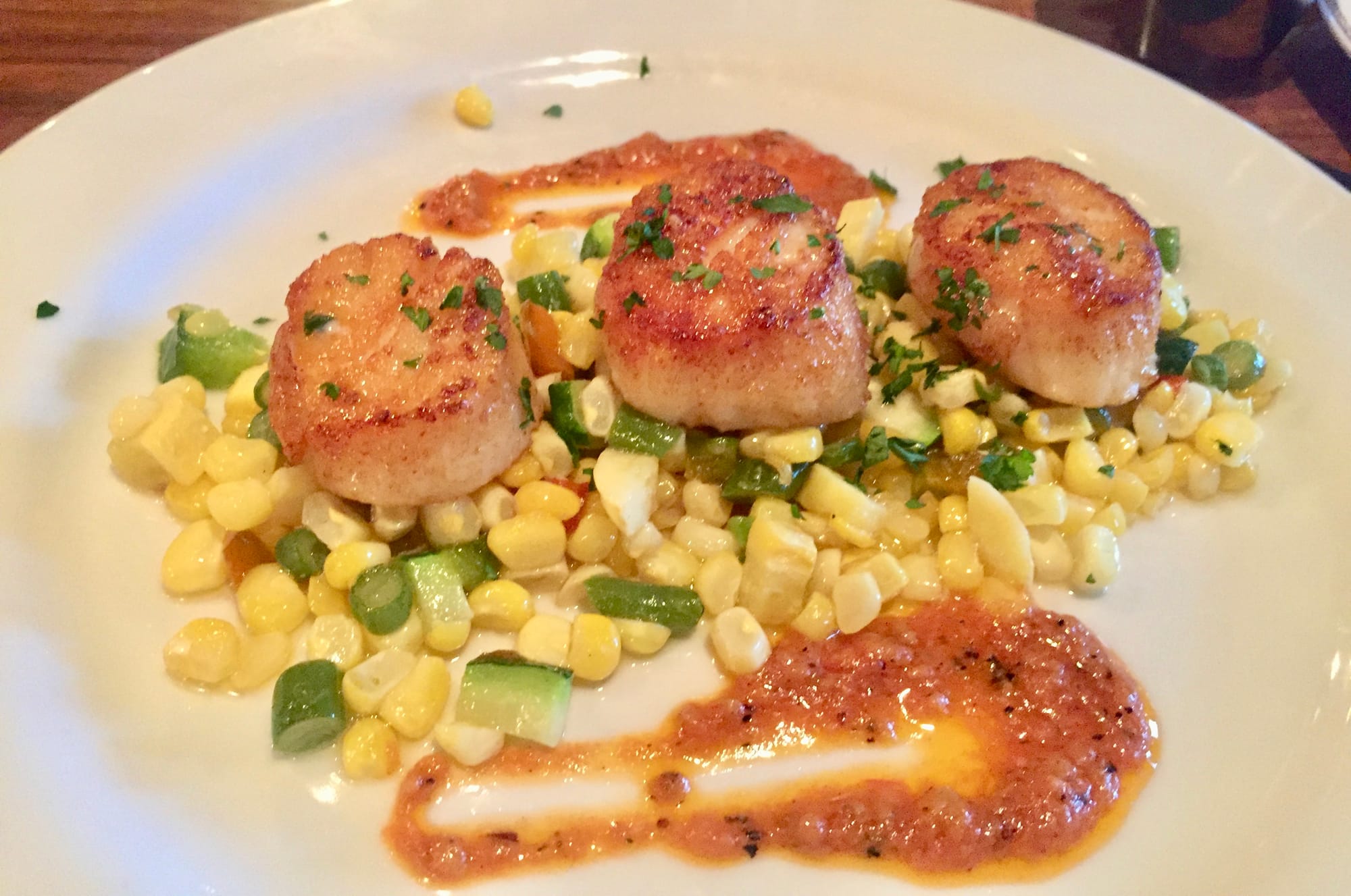 SCALLOPS
This is probably my favorite dish at 36 because every time I go I end up ordering it. Pan seared to the perfect crispness, the scallops sit on top of a fresh corn salad that almost steals the show along with the tomato vinaigrette - I wish the restaurant would bottle and sell this. Give me a case or two!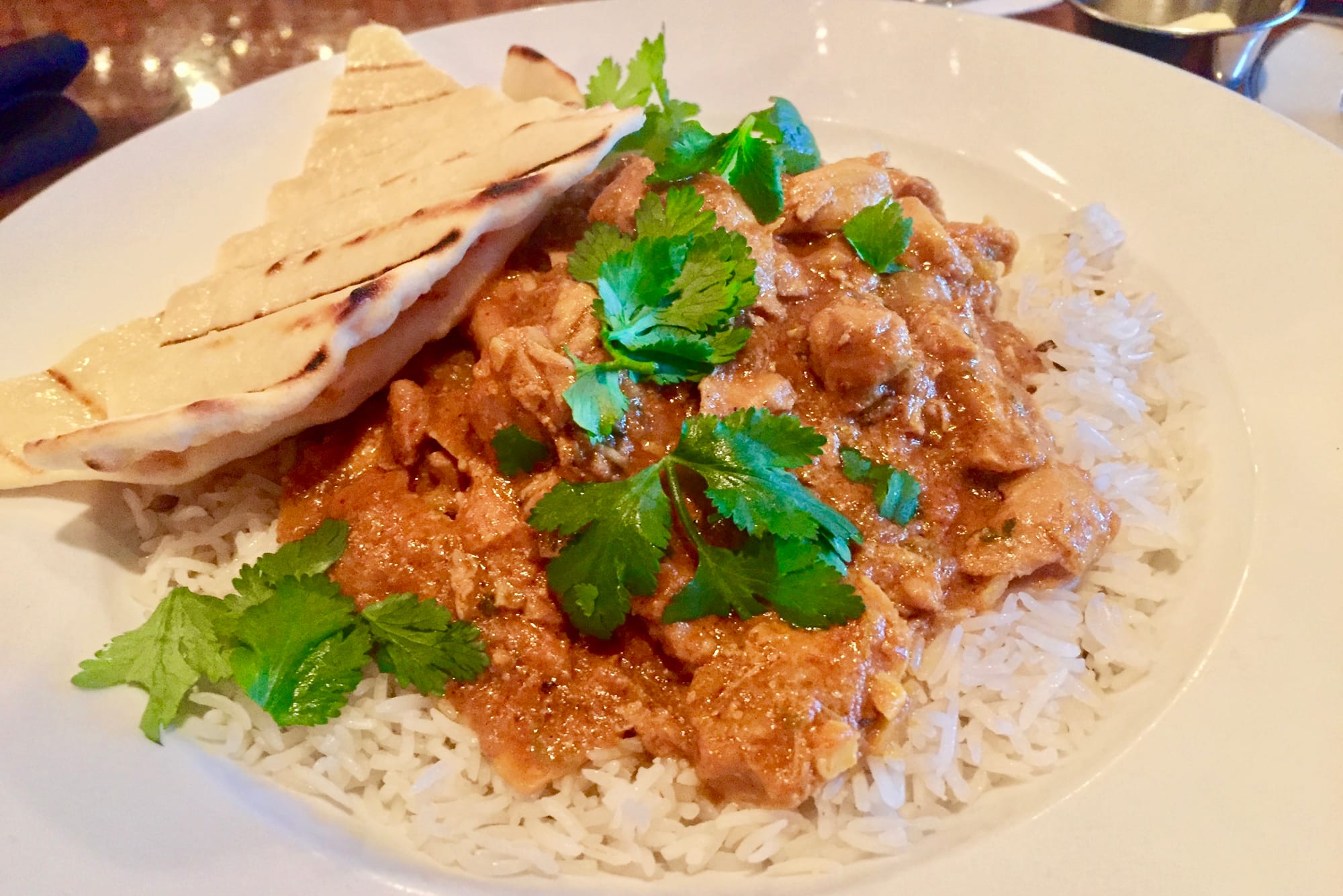 CHICKEN CURRY

This was the special entree of the evening as its not usually on the menu and I'm glad I ordered it. I love curry, I love spice, I love cilantro, I love naan bread, and I love basmati rice. The curry definitely had a bite to it and it felt like there was a party in my mouth with all the competing flavors that blended perfectly together. So "curry" good!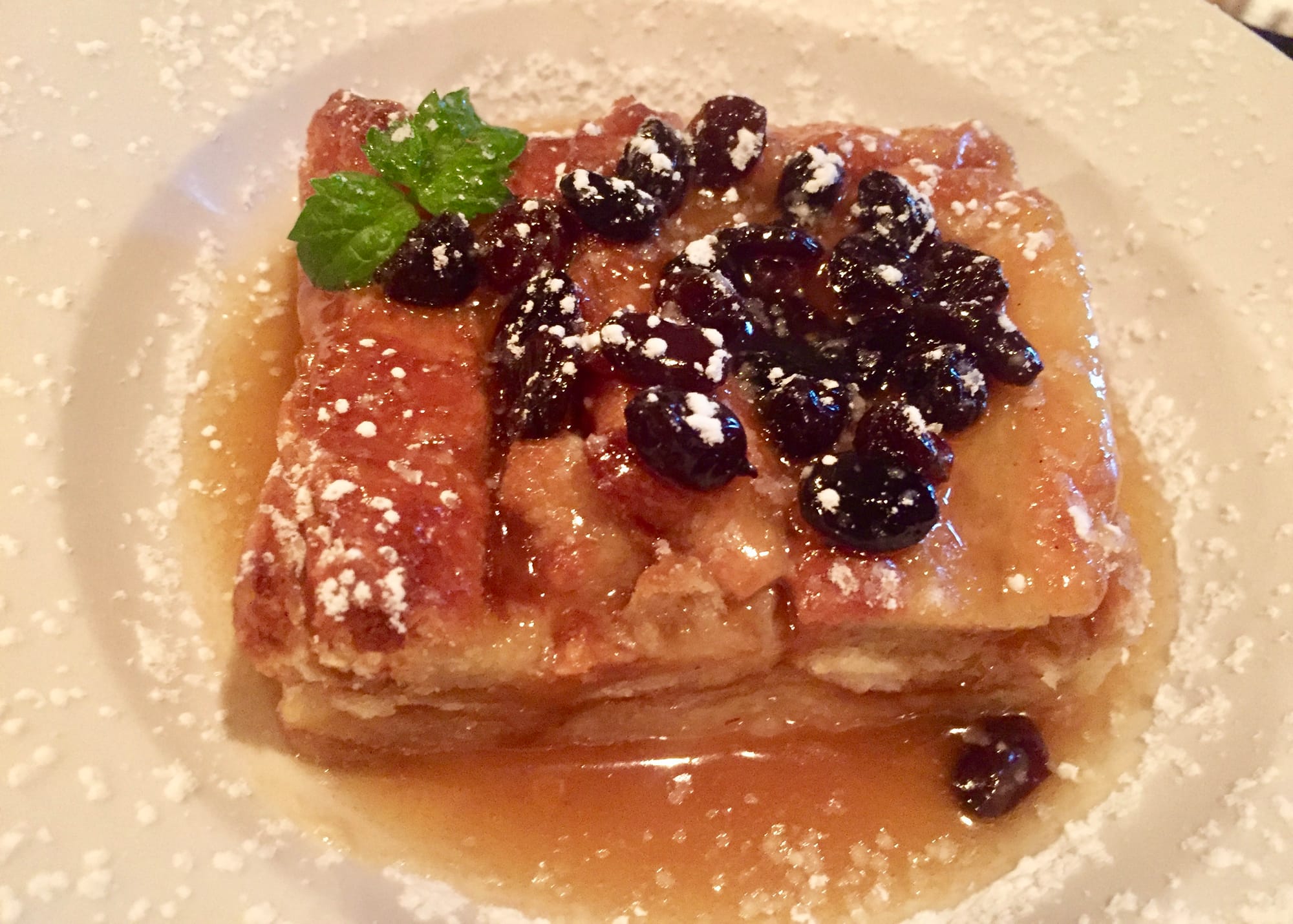 BREAD PUDDING
I love that something sweet after a delicious meal. Even though I really wasn't hungry after the salad, scallops and chicken, I still wanted dessert and ordered the Bread Pudding (it's like when I go to the movies and still have to get popcorn even if I'm not hungry). Topped with a sweet sauce and raisins, the pudding's bread was fresh and moist. Definitely a winning way to top off another great meal at 36! I'm already looking forward to my next visit and another glass of Hall's Cabernet from Napa Valley.
---
go to CAPEview