---
The Bill Emerson Memorial Bridge linking Missouri to Illinois hovers over downtown Cape Girardeau like the Golden Gate does over San Francisco. The bridge's presence alone screams for attention - and I knew I had to get acquainted with this architectural beauty. I wondered if I could even ride a bike or walk across the bridge? I did a little research and yes, there is about an eight foot wide area on both sides to allow pedestrians and bikers to cross. That was the green light to get on my bike and ride. And what a ride.
It was good. And it was bad.
The Good: The views are amazing from the bridge and there is a cool breeze that seeps across that feels nice on a warm, sunny day. I stopped at the Illinois border which is halfway across to take photos of the amazing scenery. You can definitely enjoy the bridge in your vehicle, but walking or riding your bike really makes you appreciate and embrace the spectacular views. Sometimes you got to stop and smell the roses.
The Bad: I felt like I was riding on a freeway as the vehicles travel very fast across the bridge. The big trucks were especially noisy and made me a little uncomfortable - actually a lot. I would have felt more at ease, and less vulnerable, if there was a small barrier between the traffic and the area where bikers and pedestrians hang.
Overall, I'm glad that I did "bridge-it" across the river - I'm not sure if I will do it again.
But, then there are those spectacular views....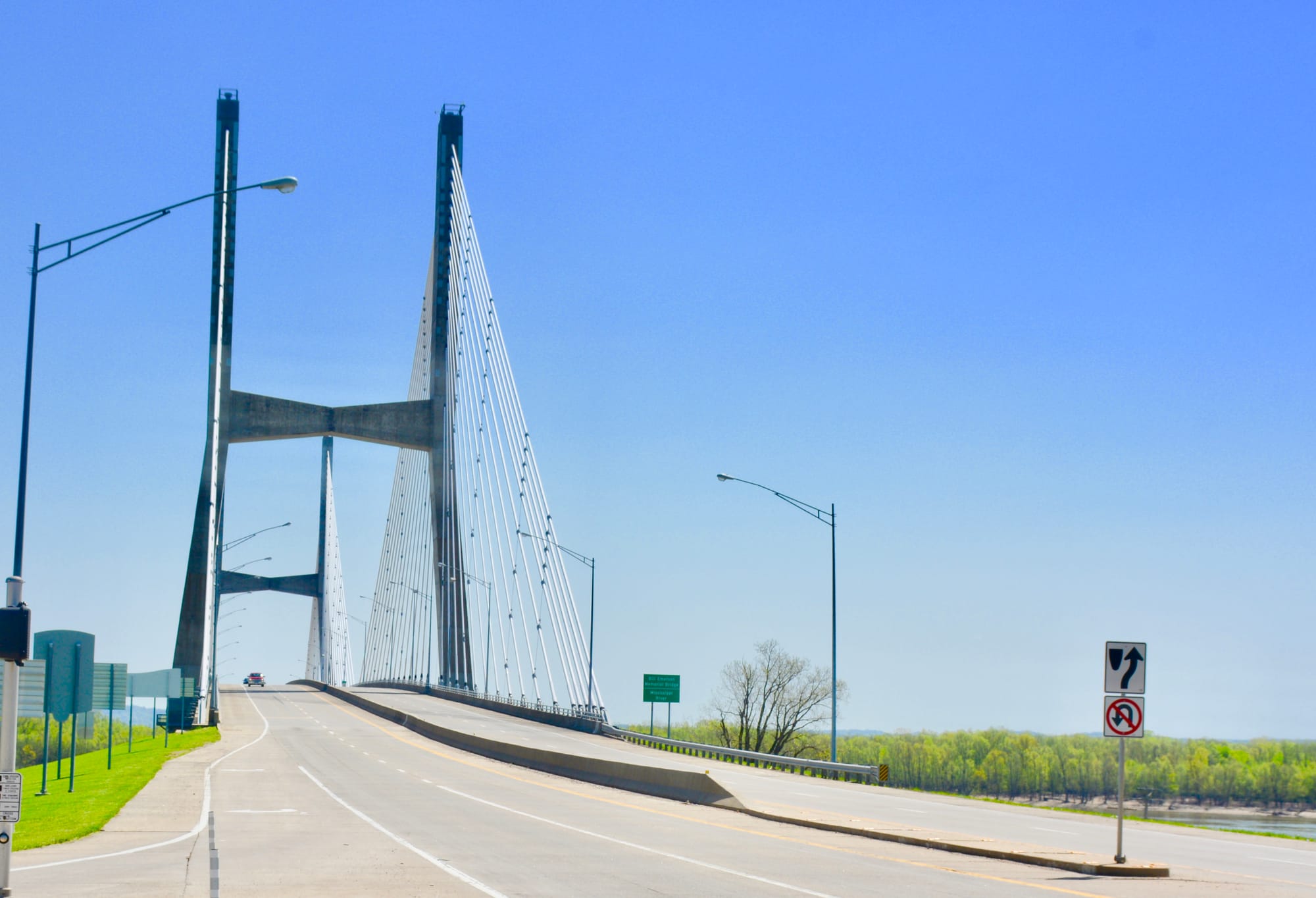 The start - first thought: "that's one big-ass bridge"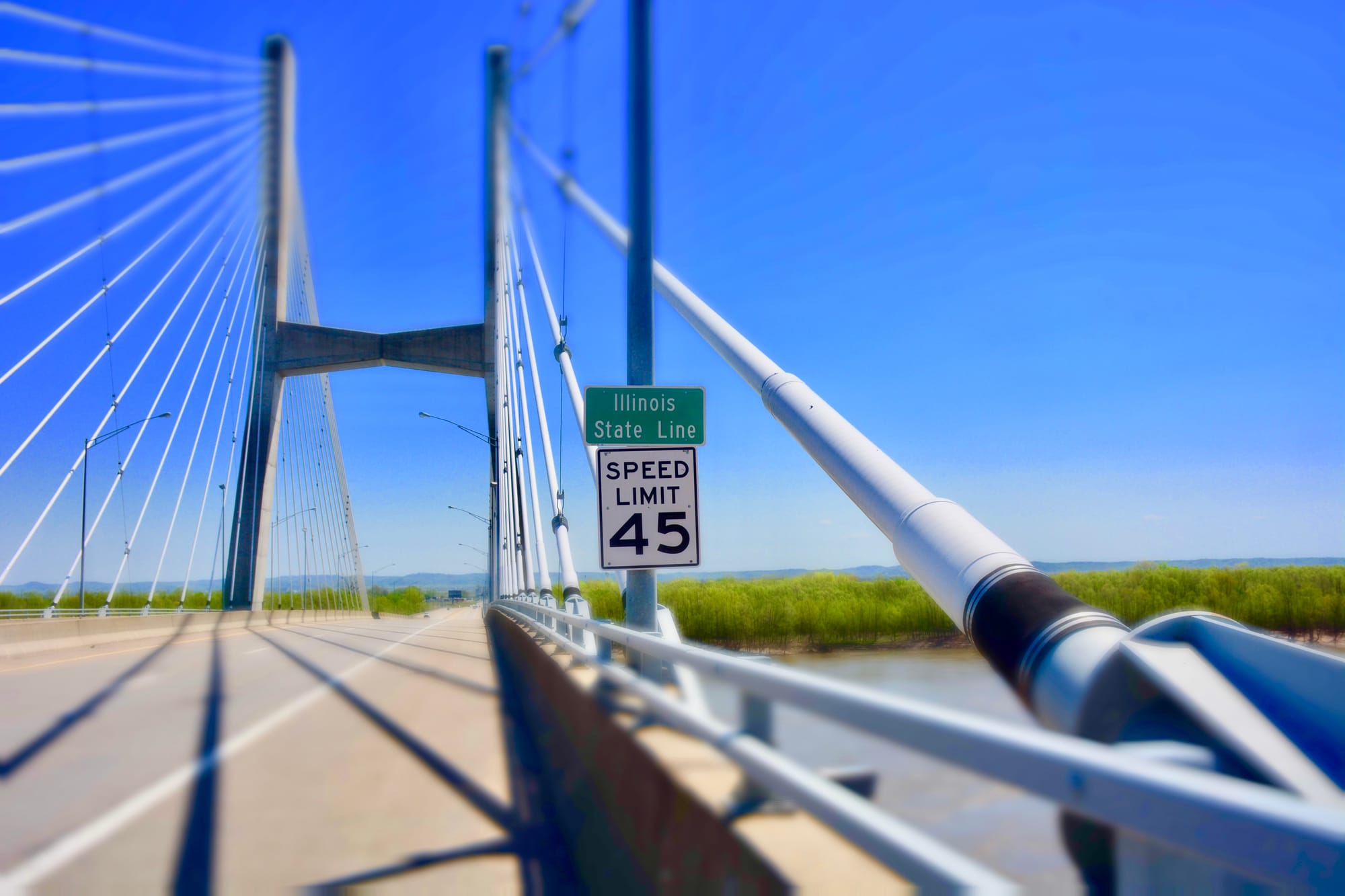 After a brief stop for photos, crossing the state line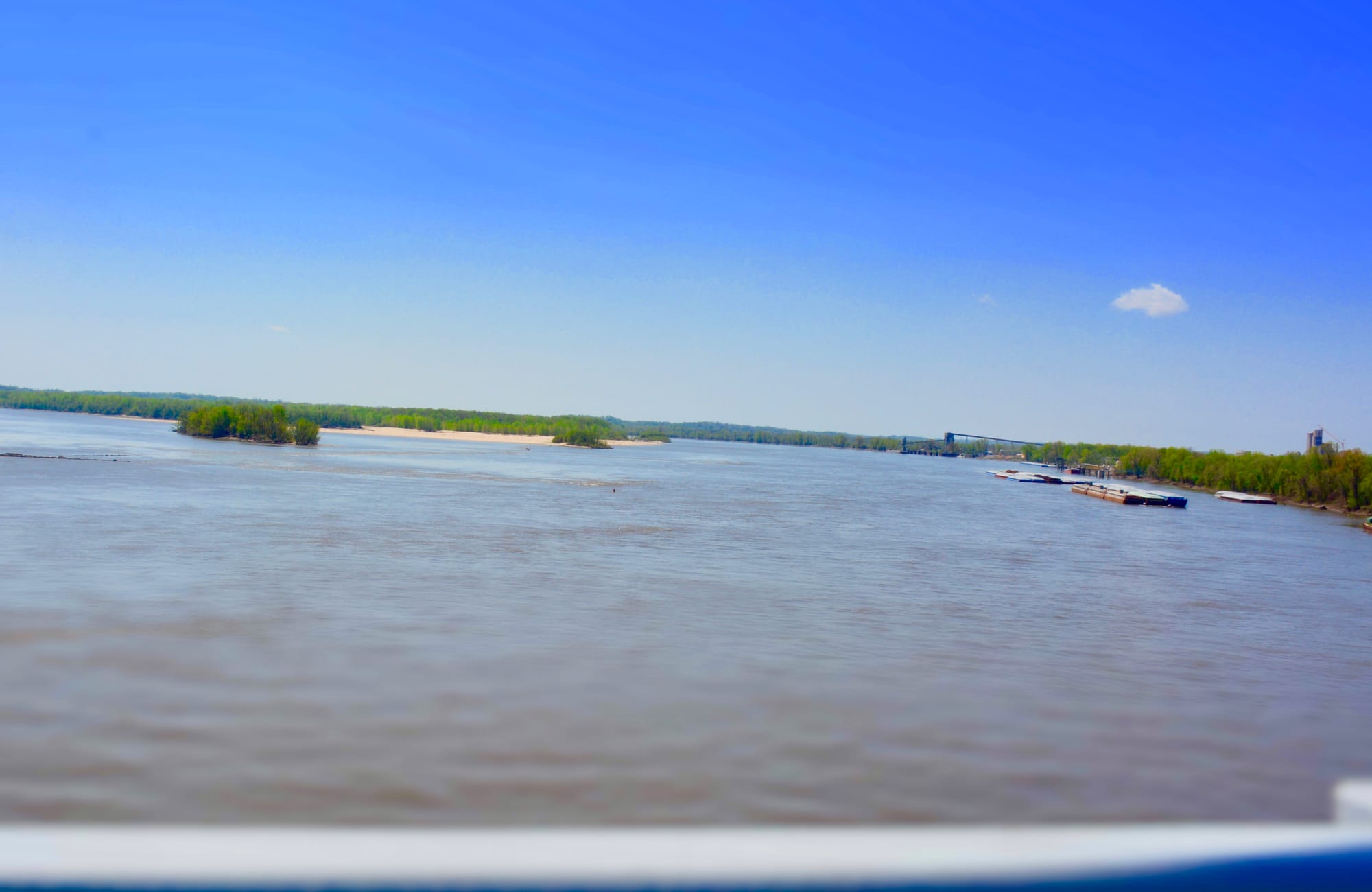 Spectacular southern view from the top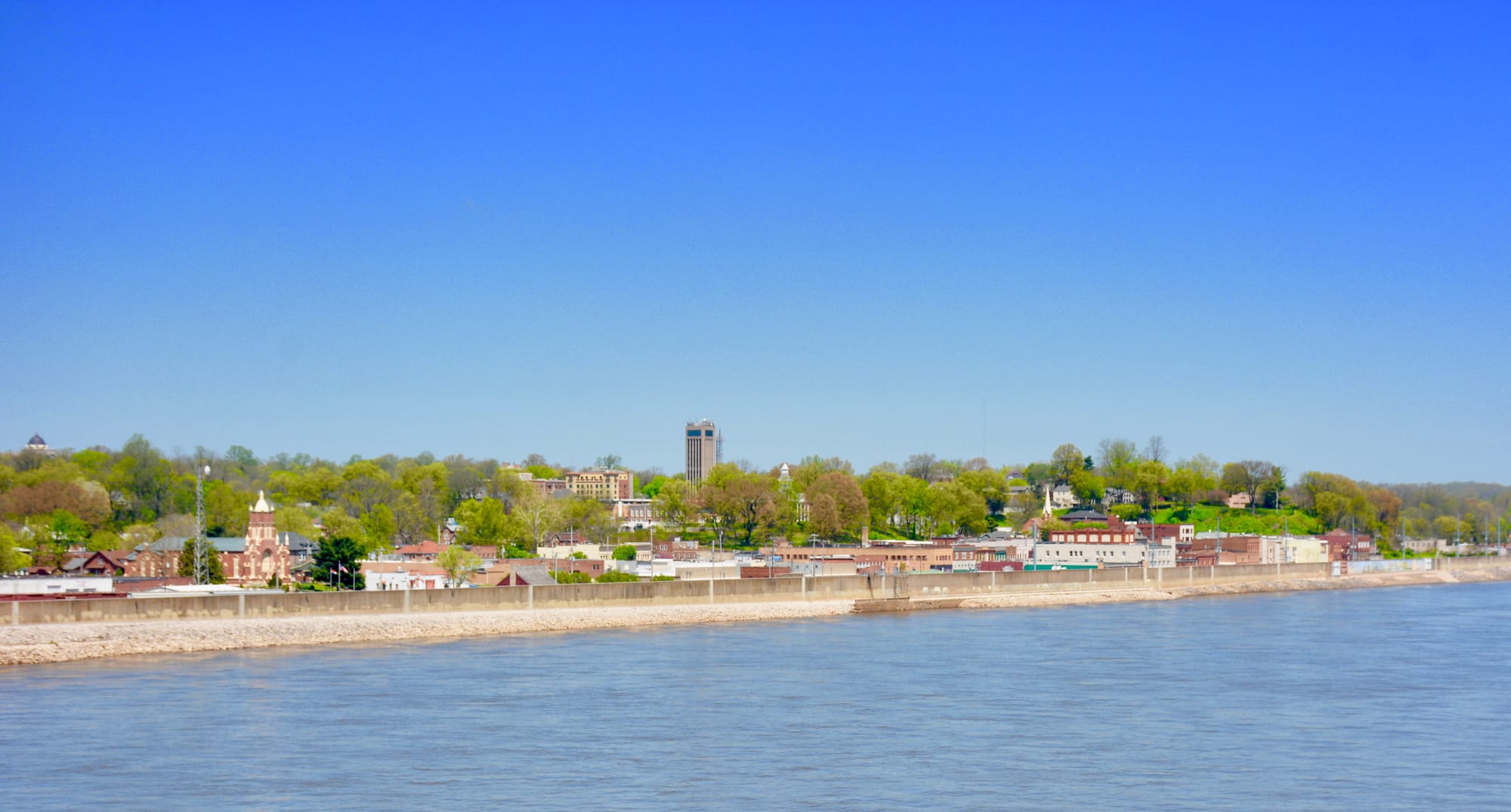 Downtown Cape - it looks peaceful snuggled up against the river
go to HOME
---
---