---
I decided to use the vast resource of consignment shops, thrift and antique stores that populate downtown Cape to help furnish my new flat. At the top of my list was finding a unique table/desk where I could sit at and write. After searching through various shops, I finally saw the desk and knew it was the one I wanted. The table/desk fits comfortably in my flat as seen in the photo below. Awesome find!
Another favorite find was a vintage Birra Peroni crate to store my vinyl collection. I had been looking for the perfect sized crate and finally found it at Annie Lauries on Broadway - I have to give credit to the owner who actually found it and held it for me. Yes, patience will be rewarded.

Side bar: I did learn quickly that if you see something you really want, you shouldn't wait too long to purchase it. I found a sofa and chair that would have looked and felt great in my flat, but when I went back the next day both items were "SOLD" - a word the vendor likes, but is a four-letter word when you wanted it, but it was "SOLD" to someone else. Don't sleep - be an early bird!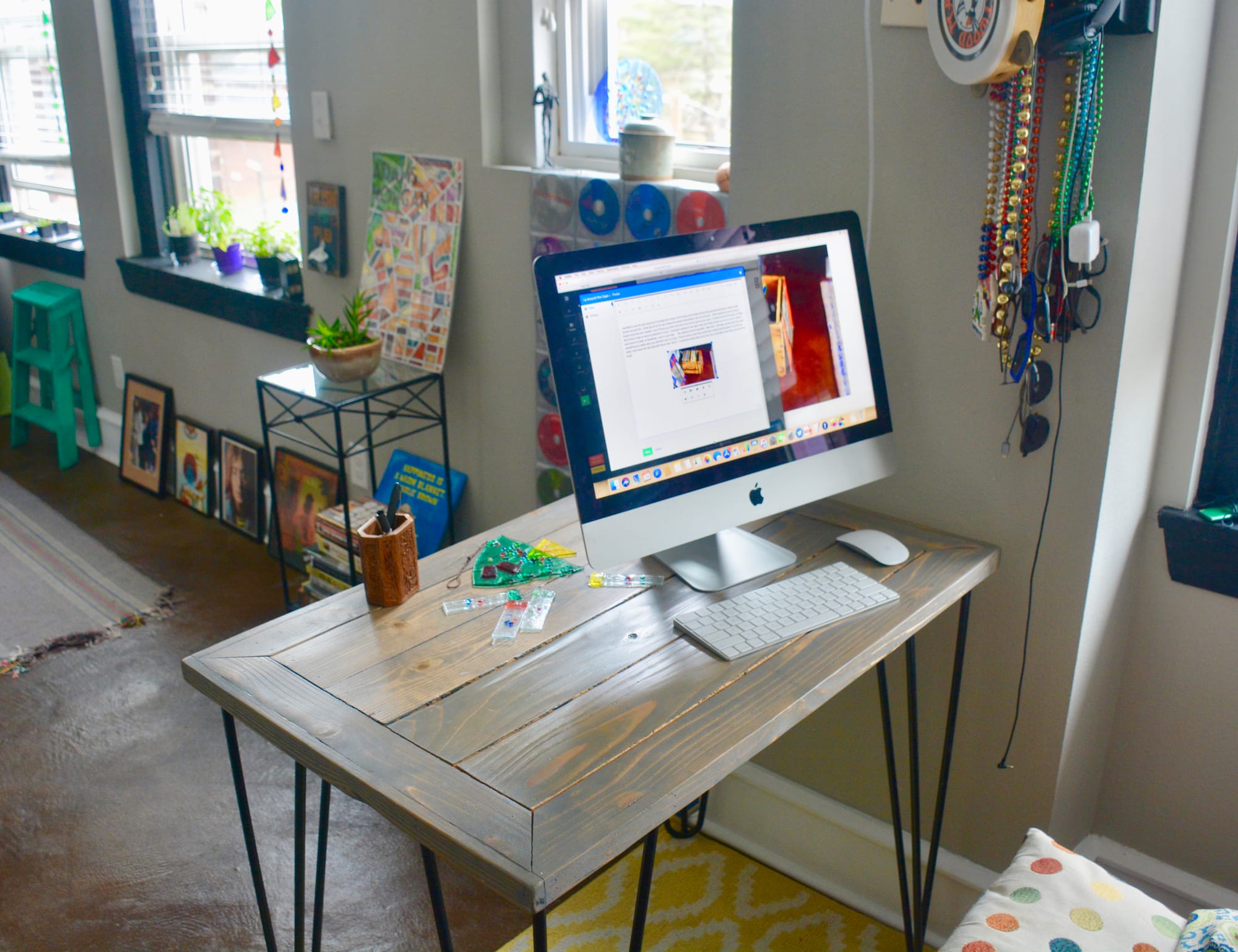 "will the things we wrote today,
sound as good tomorrow.." - Elton John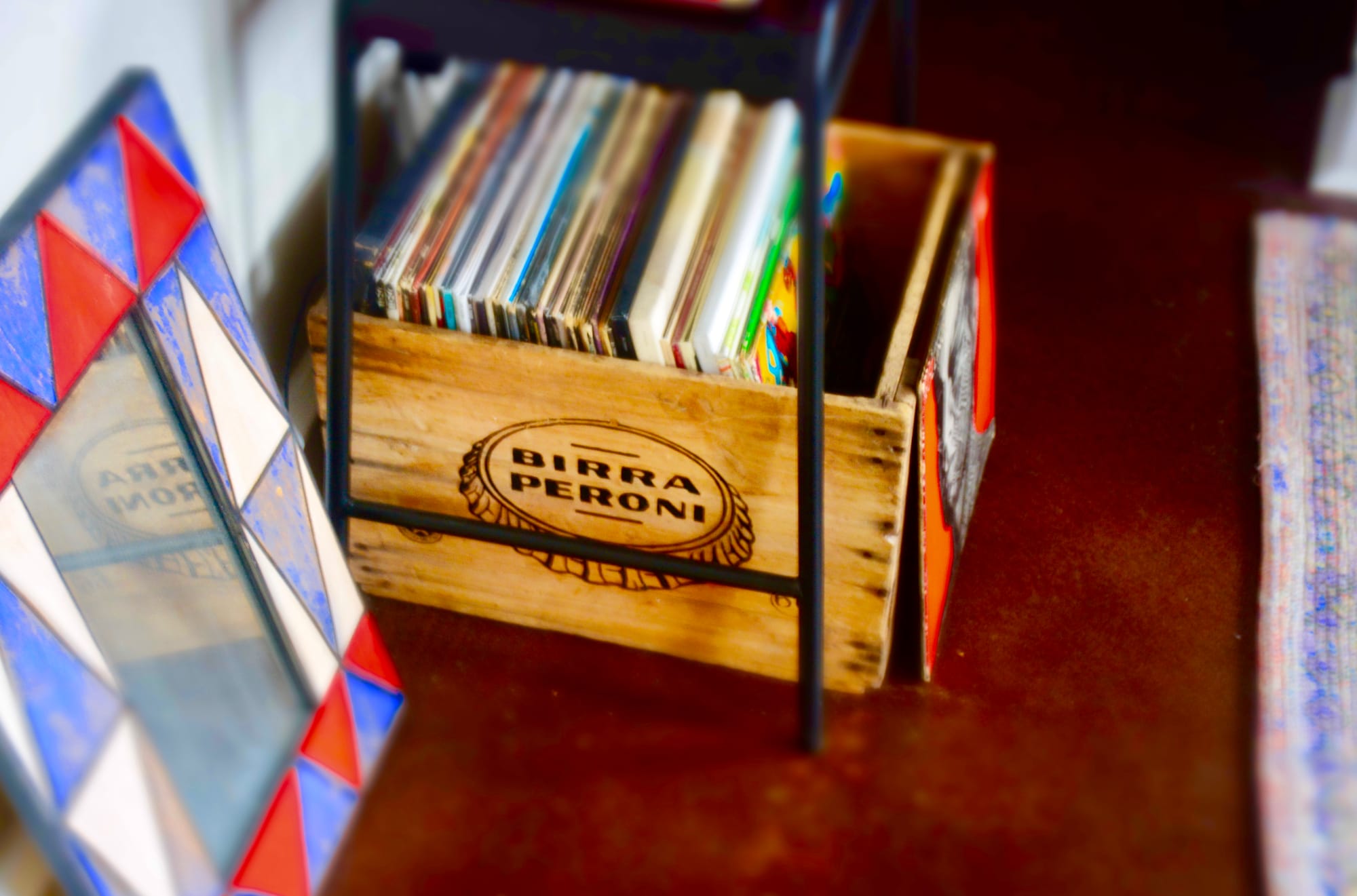 my "crate" vinyl collection
---