go to CAPeTURES
---
Did you ever dream about being a bartender? Then head over to 21 Taps, a new pub in downtown Cape, where you can get a taste of bartending by pouring your own beer. Using a swipe card that tabulates pours by the ounce, the customer grabs a pint glass, selects a beer from the many varieties on tap and pours - a half pint, a full glass or somewhere in between.
21 Taps feels like a neighborhood watering hole with darts, pool tables, televisions showing sports and a self-serve popcorn machine. The menu is typical pub food and is very good. I had pizza with a thin, chewy crust made daily in-house and a chicken quesadilla - both were delicious.
I added the pork wings to my 'eat list'.
The self-serve beer wall concept seems to be the tavern of the future (the recently opened Dogwood Social House at the Town Plaza has a similar setup). I guess I'm still a little old school, though. A part of me still likes hopping on a barstool and have a bartender pour my beer for me (and I pour way too much foam when left to my own devices). But when I feel like being my own bartender, and don't mind paying extra for ounces of foam, then 21 Taps is where I'll be. Their beer selection is excellent - IPAs, Sours, Saisons, Porters, Lagers, Pilsners, Seasonal Crafts, and Guinness Irish Dry Stout (which requires a specific pour in order to get that perfect creamy head - I might leave the Guinness pouring to the Irish Pubs).

21 Taps - adding a refreshing beer wall to downtown Cape.
---
go to CAPeTURES
---
---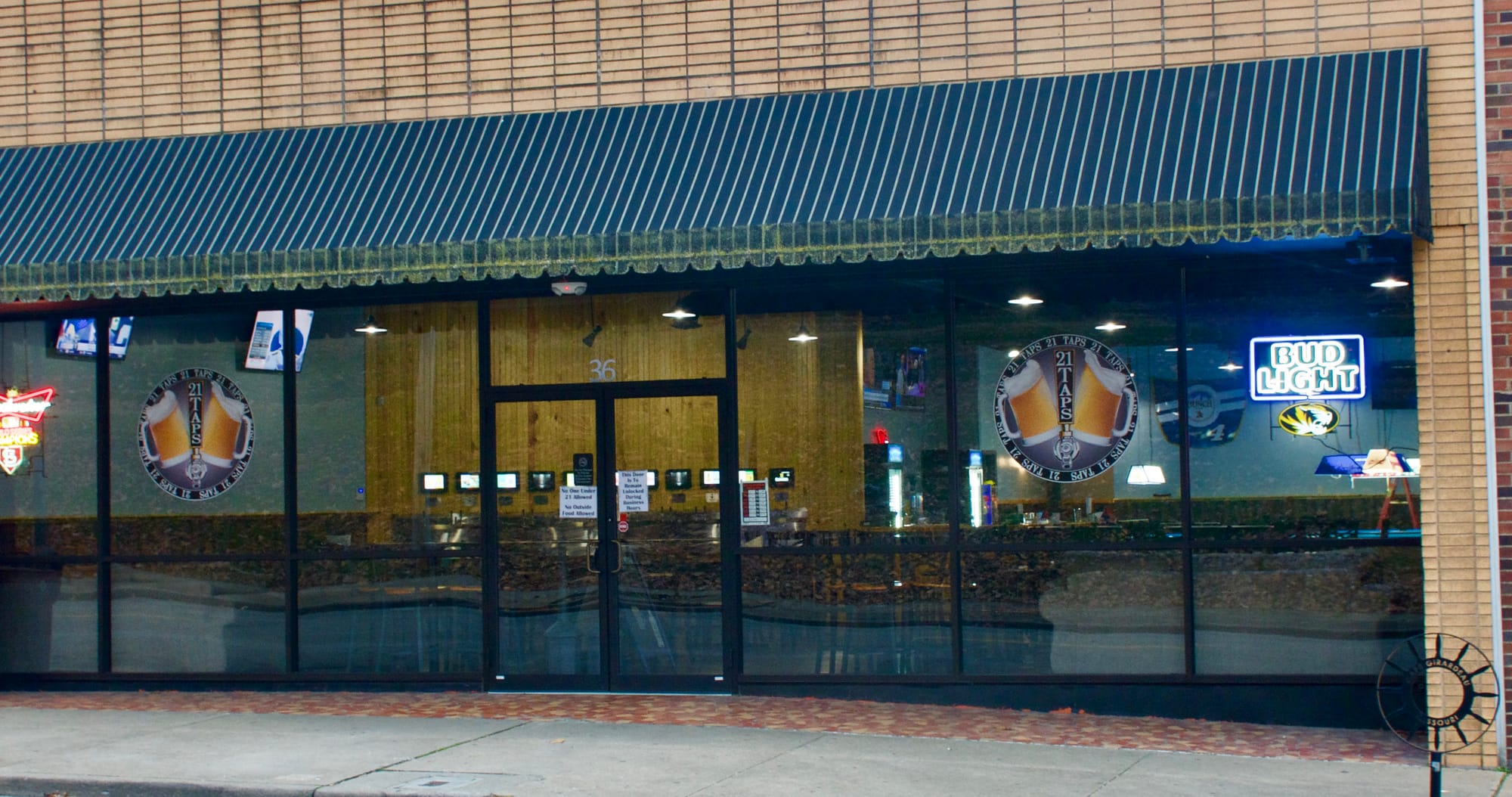 ---